Dr. Brian Berman is a pioneer in holistic health and integrative medicine—he has brought these emerging brands of medical care and healthcare services to the general public. As a tenured professor of family and community medicine, as director of the University of Maryland School of Medicine Center for Integrative Medicine, and as president and founder of the Institute of Integrative Health (IIH), he's championed changes to the health care system from the inside.
Dr. Berman was trained in family medicine and pain management, as well as traditional Chinese medicine and homeopathy, and he has dedicated his career to evaluating the efficacy, safety and cost-effectiveness of complementary and integrative medicine.
In 1991 he founded the first U.S. academic medical center-based program for integrative medicine. He's also one of the most highly funded National Institutes of Health (NIH) researchers in the area of integrative and complementary medicine, and has written three books and published more than 250 articles (focusing on everything from acupuncture and qi gong to mind/body therapies and integrative medicine approaches for a wide range of chronic health disorders).
When the NIH opened its Office of Alternative Medicine in 1992, the NIH chose him as chair of the office's ad hoc advisory committee, he currently serves on the advisory committee of the NIH's National Center for Complementary and Alternative Medicine, and he was the first chair of the Consortium of Academic Health Centers for Integrative Medicine, which currently has more than 50 American universities in its membership.
In 2005, he was awarded the Bravewell Leadership Award for Integrative Medicine, an honor that "celebrates and supports visionaries who have committed their medical careers to transforming healthcare in America and ushering in a new practice of medicine."
We were so pleased to meet Brian and Sue Berman when they visited us last June here at the Mothership. The gardens and growing dome were rich with new life and it was a beautiful time to take a walk on the land and share many of the projects under way here at the Mothership including our experiments with sound in the growing dome, agriculture and wine production. Our introduction to the Berman's was made by senior Acutonics faculty member Tina Morani. We also had an opportunity to share our work in integrative medicine, had far ranging conversations, including a discussion of our goals and vision for the future, as well as the critical importance of research.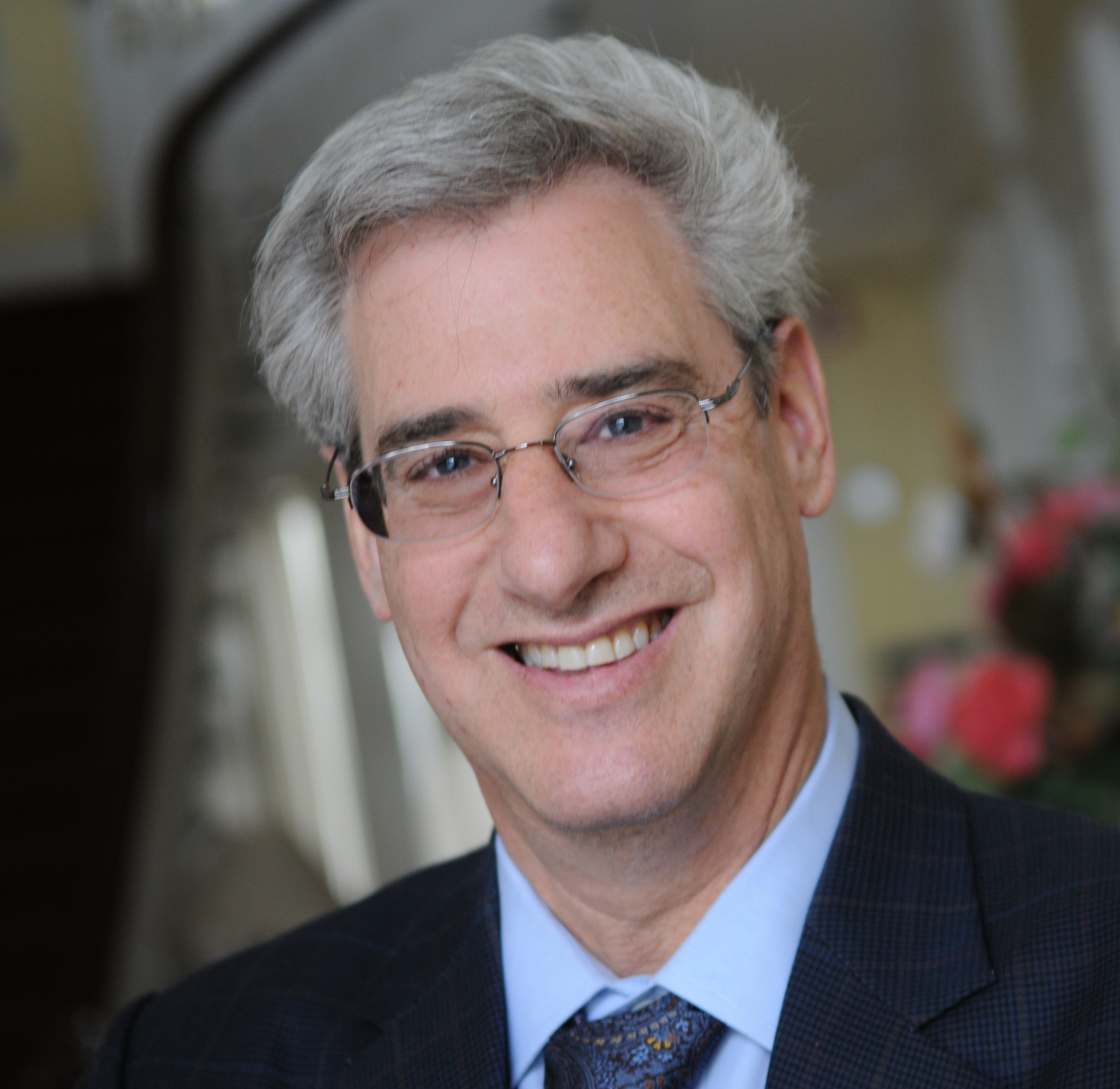 What is integrative medicine—to you?
It evolves over time. It has evolved. Now we say it's an approach to care and that it reaffirms the importance of the relationship between practitioner and patient. Integrative medicine focuses on the whole person: Mind, body and spirit. It's also informed by evidence, not just one particular type, and makes use of all the appropriate healing modalities in order to achieve optimal health.
How has it evolved?
This is where we are now. But in the 1980s it was known as alternative medicine, and had been for a long time. Until 1987. That's when a group of chiropractors won their lawsuit against the AMA. [An August 29, 1987 article from The New York Times put it this way: "The American Medical Association led an effort to destroy the chiropractic profession by depriving its practitioners of association with medical doctors and by calling them 'unscientific cultists'' or worse, a Federal district judge has ruled. Judge Susan Getzendanner described the conspiracy as 'systematic, long-term wrongdoing and the long-term intent to destroy a licensed profession' in a ruling late Thursday in an antitrust lawsuit filed in 1976."]
So there was this idea of separateness between alternative and conventional medicine. But after that lawsuit, that opened things up. By the early 90s, especially over in Europe, what was then known as complementary medicine really took off. Integrative medicine is now bringing the two sides together, but is also focused on a whole-person, patient-centered approach.
How did you get into integrative medicine and why?
I'd been brought up to question things. My mom was a pioneer in mental health. She created a school for kids with behavioral and emotional issues, kids today who'd be diagnosed as having autism and schizophrenia, and she ran it in the basement of our house. She incorporated Rudolph Steiner, Montessori, color therapy, milieu therapy. So I grew up in that way. It seemed natural to me.
After finishing undergraduate school at Columbia University, I went to medical school in Dublin, Ireland. This was in the late 70s. And they didn't have the technology we had. Which meant it was very grounded in clinical diagnosis. When we did a physical exam, we really listened to our patients. And so you learned that, if you really listen to a person, they'll tell you what you need to know. I could then back this up with specific diagnostic tests. At the end of it I felt like I had all I needed.
How were your early years, then, as a Western doctor?
When people came in with chronic pain or lifestyle-related chronic diseases, it was challenging. I felt I did not have all the answers to help them with their dysfunction and suffering. This was the late 70s and early 80s. So I started looking around for other approaches to complement my training. I came across Edgar Cayce and the Association for Research and Enlightenment. That was through the mom and pop of holistic medicine, Dr. Gladys Taylor McGarey and her former husband Bill McGarey, who'd founded the ARE Clinic out in Phoenix, Arizona. [Dr. Gladys, as she is known, is the co-founder of the American Holistic Medical Association, and was one of the first to utilize acupuncture in the U.S.]
One of the core Cayce concepts is: Spirit is the Life, Mind is the Builder, and the Physical is the Result. That is not exactly what I was taught as a doctor! Over the next 20 years, there were more tools that I added to my medical toolbox.
Such as?
I spent time on the Yavapai Indian reservation in Prescott, Arizona, with a German homeopath named Dr. Friedrich Plog. He was a naturopath. Another pioneer. He used nutrition, acupuncture, light, sound. I actually saw people with chronic hepatitis and cancer improve.
Then my British wife and I moved to England. And I saw this whole new world of complementary medicine. And of course Britain has the National Health System. There was a lot going on and I set up a small practice in London. I learned more about acupuncture and Chinese medicine, then I went over to the continent where they were doing auricular and laser treatments.
Eventually, I started a larger integrative practice in London and incorporated acupuncture and homeopathy, and worked with an osteopath, a mind/body practitioner and a nutritionist. We got better results, but my Western-medicine colleagues looked at me like I was crazy.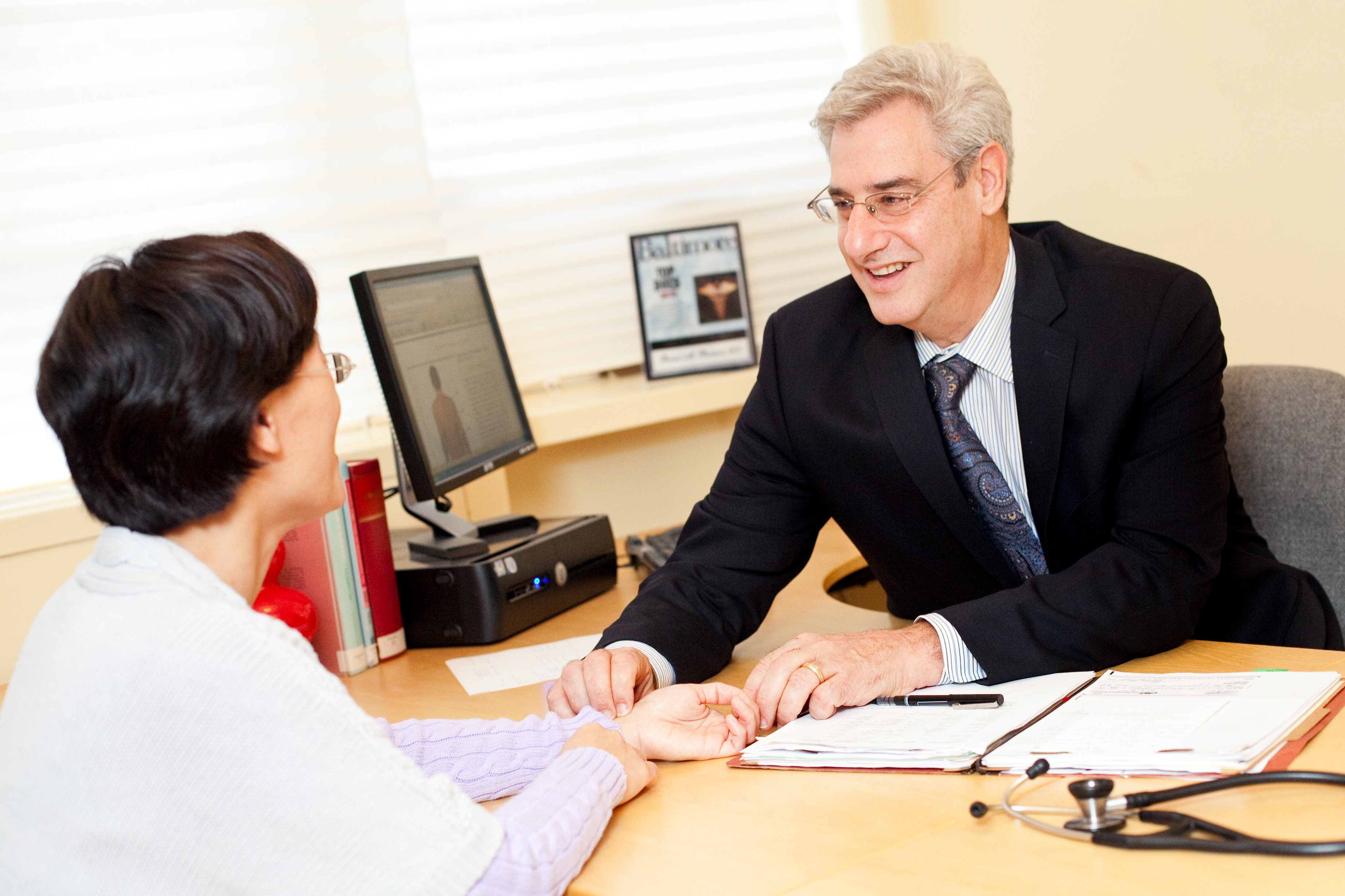 When did things begin to open up?
After a philanthropist approached us, saying that he'd be interested in supporting us if we could get an institution on board, we approached the University of Maryland in 1991. We had a meeting with the head of the cancer institute. He asked us, Do you think you've got all the answers? I said, No, but I can practice more effectively. Good, because we don't think he have all the answers either, but if you are prepared to study these therapies in a scientifically rigorous way, let's get started. And we did.
We then focused our efforts on pain management. And about a year later the National Institutes of Health [NIH] opened up an office for integrative medicine. I went right down there.
That's when the NIH opened its Office of Alternative Medicine, in 1992, and then asked you to chair their ad hoc advisory committee?
Yes. And there's much more of an acceptance now of what we're doing. But back then? People would make jokes. You give compliments? And in the pain clinic, what we were doing, that was the last thing the doctors would offer their patients. But in time, as people would try it, then it became the first thing they'd try. We're now part of the largest trauma center in the country. We use acupuncture at the bedside. There's Reiki at the trauma center and in the cancer center. Slowly, we're making progress.
But as others have pointed out, this field will never be taken seriously until there's serious evidence-based research that supports it. So we're working on that. When the NIH put out a request for RFPs in 1993, they received more requests than any in NIH history.
We started out with two grants—in acupuncture—and have kept building from there. We've since developed a database that has more than 80,000 controlled clinical trials as part of our work coordinating the Complementary Medicine Field of Cochrane. Additionally, as more universities started to get involved with developing an evidence bse for the field, a group representing 7 academic health centers gathered , including people like Jon Kabat-Zinn of University of Massachusetts, Andrew Weil of University of Arizona, Dr. Tracy Gaudet at Duke University, Ellen Hughes at UCSF, and Mary Jo Kreitzer at the University of Minnesota. We formed a consortium of eight groups. We now have 69 universities as part of the Integrative Medicine consortium.
Over time it seems like there's been more of an acceptance, not just in the medical world but among the public, to all this.
Definitely. There's more of an opening to modalities like Acutonics and sound therapy. And yoga and meditation. People are voting with their feet. There's a patient-led demand: This is the approach I want. I want to know about these forms of therapy. Patients have definitely been showing the way.
How did you find out about Acutonics?
Tina Morani. Tina's somebody who digs and digs. She's a lifelong learner and healer. And she has a great reputation for herbal medicine. She told me about Acutonics. And maybe because my father was a professional musician—he played with the Philadelphia Philharmonic—I might've been a little partial to what they're doing.
How did it feel when you had a treatment?
I was really spacey—in a good way. I remember thinking, What planet am I on? It worked not just on the physical plane. It got into the spirit realms, too. I've been very impressed with how deeply Ellen and Donna go into it and how they've drawn from so many other disciplines and so many other fields—the sacred geometry and Chinese medicine. And by their rigor. They have very high integrity. They're people who want to make a difference. And the proof is in the pudding.
And I would love to see more research on it. That will be helpful—not just to prove that it works but to make it better. It should be part of the care. At the trauma center especially—because so many people come into there with burns and other types of trauma, that something like Acutonics that's noninvasive, would be very good.
So you see a place for Acutonics in the world of integrative medicine?
It's part of where I see the work we're doing at IIH—we're trying to push the boundaries toward more health and well-being. Especially with things outside the clinic. It's another way of giving people tools to help themselves. We want to offer the best holistic approaches to help people get better. So that it all becomes standard care.
But there's still a challenge within other areas—like insurance and all that.
If insurance covered more, we'd be further along. Even acupuncture's still not covered. There's still a long way to go. But it's coming. We're looking at people in the broader context of their lives—at things like obesity and diabetes, chronic pain. We've taken an acute care model to these chronic diseases. But now we have a chronic disease epidemic in this country.
What still needs to happen, then, to bring both sides together?
Sometimes I think it already has happened. All the coverage you see in The New England Journal of Medicine, in Time magazine. Still, I feel that the window does need to be opened further. It is happening, but not without resistance. I'm very optimistic. We just need to make sure that people have access to the information—that plays a huge role. As does technology. And people need to stay grounded. Keep an open mind. Listen to each other. There needs to be curiosity on both sides. I'll be glad when the training wheels are off and this is good whole person care. My hope is there won't be sides anymore. We're trying to create a new paradigm. One that fosters health and health care in different ways. Where it's not just one or the other.