Sound Healing, Tuning Fork Therapy Certification
Acutonics® Sound Healing Certification Program
The Acutonics® Certification program ensures that practitioners receive a high level of training in the integration of sound-based tools into a health care setting. The program addresses the diverse training needs of health professionals by providing a practical understanding of Integrative Medicine, East Asian Medicine, and Sound Healing. Our students include acupuncturists, nurses, doctors, naturopaths, chiropractors, physical therapists, occupational therapists, psychotherapists, veterinarians, massage therapists, musicians and energy practitioners. Our unique curriculum is designed to expand the practitioner's knowledge and competency in the basic principles of sound healing and East Asian Medicine, while taking previous training into consideration. In addition, practitioners engage in a process of self-exploration and self-development to be models of health and healing.
Tuning Fork Therapy Certification
Tuning Fork Therapy, a non-invasive gentle modality, with a scientific and spiritual foundation integrates beautifully into an Integrative Medical Model. All of the classes are offered over weekends in a series of modules that allow you to go at your own pace. There are teachers throughout the world offering the entire Acutonics® Certification program and our curriculum has been translated into many languages. The Acutonics® Certification Program has been approved by the NCCAOM and the NCBTMB for continuing education.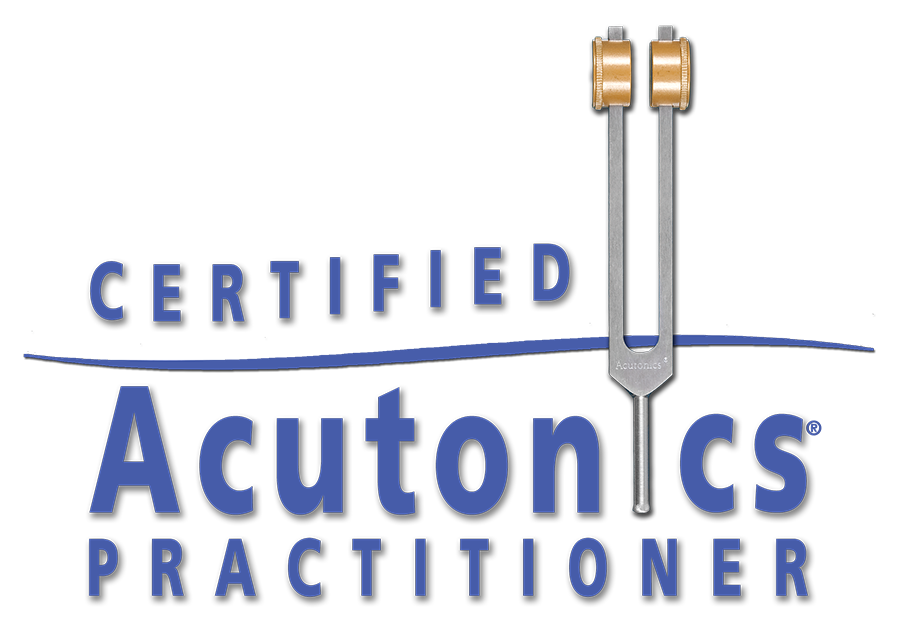 Completion of the Acutonics® Certification Program results in the designation Certified Acutonics® Practitioner which indicates the student has achieved a high level of training and demonstrated their mastery of this modality. The core Acutonics® curriculum is over 400 hours, and includes nine core courses, and two electives. Each course builds on prior class work, and there is significant hands-on classroom experience. Students who do not have a background in East Asian Medicine are required to take 2 additional courses - the Fundamentals of Chinese Medicine and the Energetics of Points and Meridians. They also need to demonstrate competence in point location. In addition, 100 supervised clinic hours are required, and a student thesis or special project must be completed. Look for this service mark which is awarded to our student along with their certificates of completion.