Manufacturing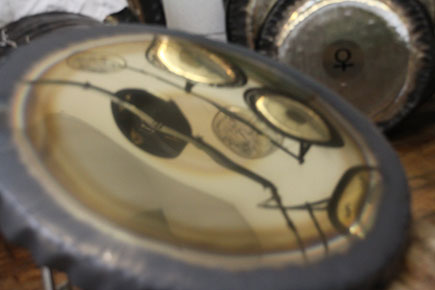 Paiste makes their gongs to exacting specifications out of Nickel-Silver alloy, a material with wide-ranging sound potency. The gong artisans create each gong entirely by hand using fire, steel, wood, hammer and anvil. Their artisanship requires an intuitive understanding of how sound is summoned from metal, and extensive training is required to perform this work. Paiste draws from a long history of carefully tended expertise, making their gongs and musical instruments world-renowned in quality.
These beautiful hand crafted gongs are the highest quality available today. Every gong is made to exacting specifications by a team of skilled gong makers. The gongs rich resonance, unique sound signature and responsiveness speak to the exceptional quality of these instruments.
If you are interested in adding gongs to your home, business or clinical practice please contact us directly for an individual consultation.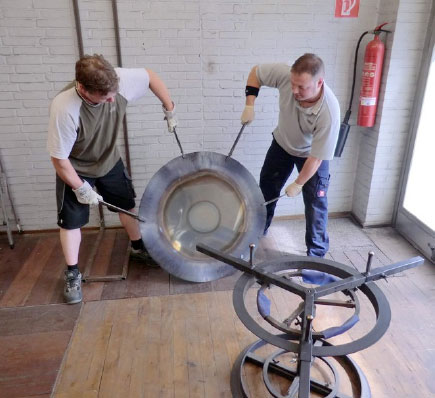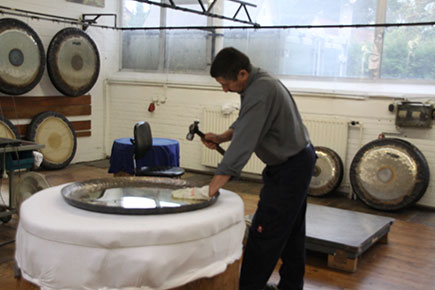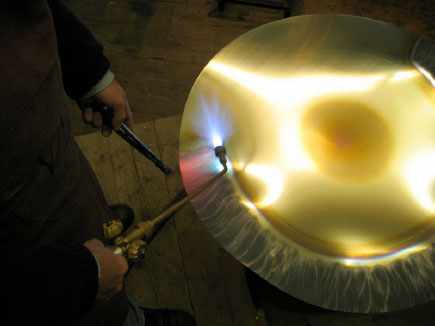 Photo 1: Gong metal is being cooled
Photo 2: Edges of the gong are being sculpted with a hammer
Photo 3: Here a torch is being used to ripple the edges of the metal before it is tuned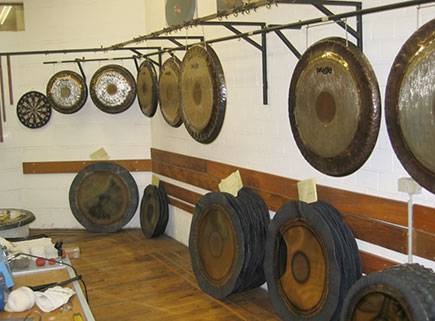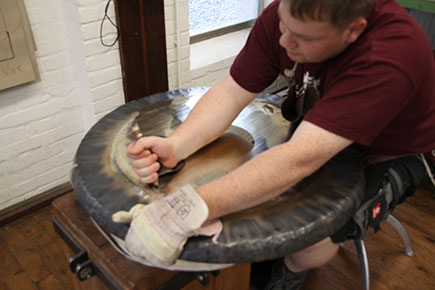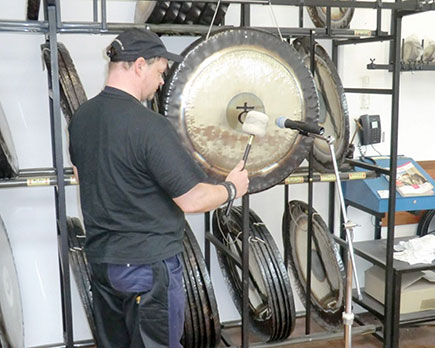 Photo 4: The Master gong room, with both finished and unfinished gongs
Photo 5: Here the surface of the gong is being scraped to create a beautiful visual effect
Photo 6: Each gong undergoes careful tuning control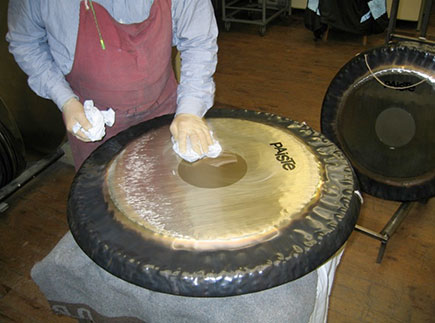 Photo 7: The final wax application