Acutonics® Community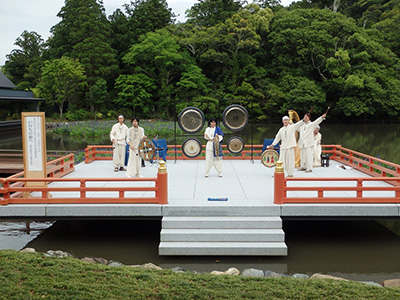 We are a diverse global community of practitioners and teachers engaged in bringing Acutonics® Integrative Medicine to our clients, families, organizations and communities. Although we come from all corners of the globe we share a belief in the power of integrative health care models that address the body, mind and spirit and make modalities such as Acutonics® available to all people. Teachers and practitioners are actively working in concert to bring this medicine to their local communitites to promote harmony, balance and wellbeing. Classes are being taught in many native languages demonstrating the power of Acutonics® to cross cultural lines.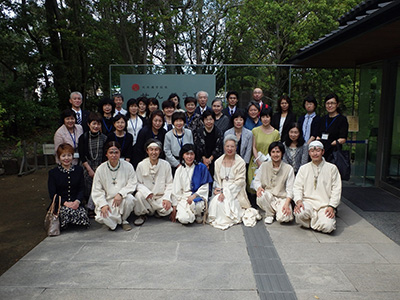 Dr. Izumi Masukawa and her colleagues at Universal Balance Co are teaching Acutonics® in Japan while also working tirelessly to promote peace through the use of sound vibration, ceremony and ritual. They held a concert for peace that featured Acutonics® sound tools and included a tuning fork dance. More recently they used the Sun, Moon, Sedna and Jupiter gongs at the most important national shrine in Japan, Ise Jingu. Their vision is to help people remember who we were through ancient sounds to achieve peace, deep harmony, and at-one-ment.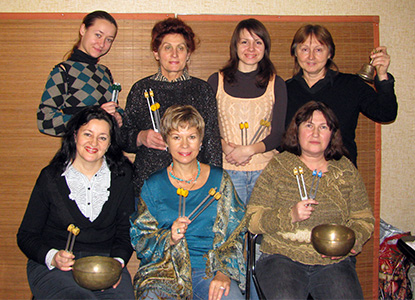 Dr. Oksana M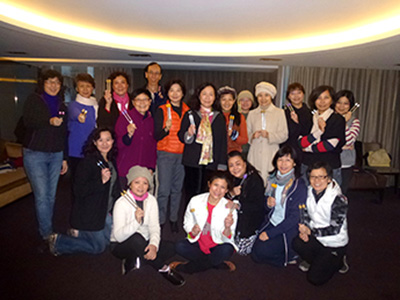 erimskaya teaches Acutonics® in Russia and she has written an important new book about Acutonics® that is being published there. Ling Chen has translated our curriculum into Chinese and has a growing group of students in Taiwan and Malaysia.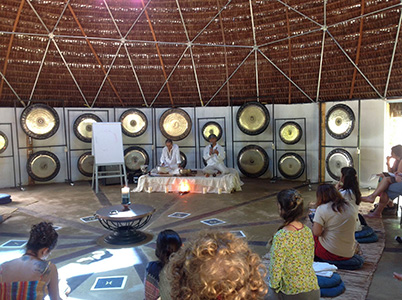 Marco Antonio de Franchi and Marcelo Porto have built a beautiful teaching center in Brazil, where they teach Acutonics®.
The Acutonics® community in Australia is growing under the capable direction of our teacher, Dr. Eeka King. Eeka, based in the Byron Bay area, is passionate about offering classes in natural setting so that the students can embody the spirit of Acutonics® and have a rejuvenating experience at the same time.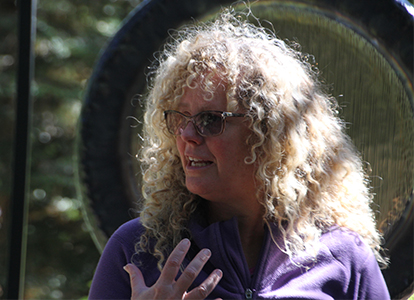 There are also frequent community gatherings to deepen your knowledge and understanding of Acutonics® such as the Acutonics® Forums offered by Acutonics® teachers Katie Mink and Laurie Herron in Berkley, California, who also host Camp Acutonics® each summer in Mt. Shasta, California. Sound attunements are hosted by numerous members of the Acutonics® community including Sylvia Pelcz Larsen and colleagues from Steamboat Springs, Colorado who have created large outdoor planetary gong installations to promote healing for the planet. They've even brought gongs into a major power plant in Colorado. Some of our practitioners and teachers have volunteered their time at animal shelters, work in inner city schools, and bring programs into the jails. Senior faculty member Dr. Alicia Villamarin and Acutonics® Practitioner Maria Romero founded The WU Project which is dedicated to bringing health care and hope to remote, underserved regions of the world.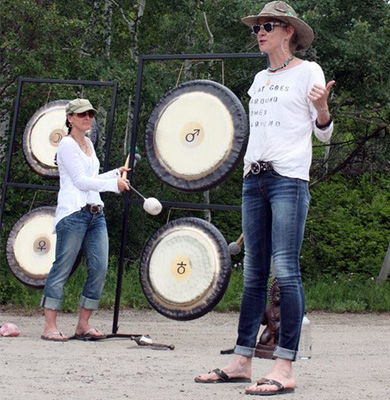 This area of the website will feature important activities, events and news stories about our growing community. We look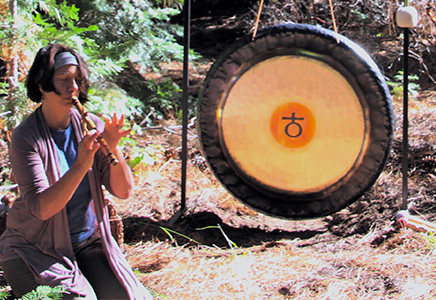 forward to sharing them with you here and in our social media communities.