As a military wife, Kay spent 23 years traveling with her husband, Steve, around the world, living in Taiwan, Italy and Germany, and six states. "It was a wonderful, enriching experience of different cultures and lifestyles; it widened my horizons, and I got to meet so many interesting people." Kay and Steve are celebrating their 49th wedding anniversary this year. They have two children, Porter and Leora, and six grandchildren ages 3 – 17, all residing in the Houston area.
Steve retired from the Air Force in 1992 and in 1996, they settled in rural Muenster, Texas - a town of just 1500, close to the Oklahoma border and about an hour north of Dallas. Kay served as the town librarian for five years. She resigned to attend massage school, although she continues to work as a volunteer in the library's collection development department pulling old books, making recommendations for new acquisitions, as well as creating computer records for all new items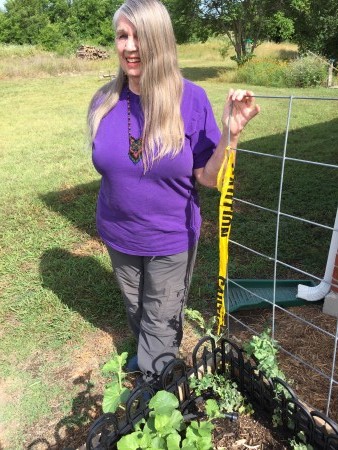 She also spends time educating people in how to live a chemically free life for optimal health and for the environment. Kay states: "It is really important to eliminate harsh chemicals to improve health and the environment - not just for my family, and myself but also for the world. This is our first year doing organic gardening; we put in three raised beds; this is small scale farming. I have also been a member of the native plant society for 20 years and our yard is 90% native plants and wild flowers. I also use essential oils for health, house cleaning, and personal hygiene."
Kay has been involved with volunteer work her whole life. Most recently, Kay serves on the board of Keep Muenster Beautiful (KMB), an affiliate of Keep Texas Beautiful and Keep America Beautiful. KMB provides educational programs and events to promote litter prevention and illegal dumping. Kay stated "We work with youth and community leadership to improve the local environment through recycling, litter pick-up events, and beautification projects. It is another aspect of my focus on chemical free living. Muenster just won the Governor's Community Achievement Award - a $90,000 grant to beautify the community. The group can only apply for the grant every 3 years; this is the 7th time KMB has won. We write the grant, and the funds are used to improve the city. The state has installed sidewalls, street lamps, trash cans, flower boxes, decorative fencing, and a walking trail with our awards." She is also an active member of the Methodist church.
In 2002, Kay became a massage therapist and opened her own business – "Be Good to Yourself Therapeutic Massage and Energy Work". She has over 100 hours in Trigger Point therapy. She is certified in Maya Abdominal Massage the Arvigo Technique. She studied Myofascial Release with John Barnes for three years. In 2010, she began studying shamanism and has gone to Peru three times on scared mountain journeys.
Like many Acutonics students, Kay felt drawn to sound vibration; she acquired a set of crystal bowls but was not sure how to integrate them into her massage practice. In 2014, she attended a sound meditation where she was introduced to the use of gongs, and drums, and crystal bowls as part of the meditation. Her desire to work with sound was reinforced by this experience. "I started looking online for training and found Acutonics." Kay began her Acutonics training in 2015 with Mary Burke-Kelly of Dallas Fort Worth Acutonics®. She has completed all nine levels of training and Points and Meridians, and will take Harmonic Geometry: The Fibonacci Process on November 4-5 when Mary is hosting Ron LaPlace the creator of this elective. Kay is quite excited about this class, as she has been reading about Fibonacci for many years.
"Acutonics works on all levels: body, mind, emotion and spirit, Kay stated, "Working on the spiritual level and in the energy field is a part of Acutonics that I find very exciting. Life is all vibration! Every aspect of my office is designed to create a healing vibration: the color of paint on the walls, the music, the lighting, the aromas, the oils, the chimes, the crystal bowls and the tuning forks, as well as the intentions and prayers. It all works together. Nothing is more satisfying than to know that you have helped someone. It is a privilege to be included in their healing process."
Mary describes Kay as the ideal student: "Kay has told me that 'she works in order to take Acutonics classes instead of taking CEU classes to work'. This makes her the perfect student who thirsts for more knowledge. Kay immediately took the concepts from each class and started integrating them into her massage practice. When she returned for the next class level, she was ready for the new information and techniques."
Kay's love for study and organization of information is clearly reflected in her ambitious thesis project: A Quick Reference Guide to Acutonics® for Students, which she envisioned as a user-friendly resource. "As a student of Acutonics with no prior experience with acupuncture or tuning forks, I felt the need to have a quick reference when I was working with clients in my massage practice. Using the Acutonics textbooks, Acutonics: There's No Place Like Ohm, and Acutonics: From Galaxies to Cells, as well as the student handbooks from levels I –IV, I created Excel spreadsheets that are organized into a three-section chart. Section one, Basic Section, covers information from Levels I & II. Section two, Points Section, covers point poetics, point location and general point usage. The third section covers therapeutic applications. This section is organized by conditions; it suggests what forks to use for each condition." In the next few months, this project will be accessible for students of Acutonics in the password protected student area of the Acutonics website. It is Kay's desire that this guide will benefit the whole Acutonics community.
Kay uses Acutonics all the time - finding the best combination of Acutonics and massage for her clients. She might begin her session with grounding, choose two of the Eight Extraordinary Vessels and perhaps use the Four Gates or other supporting points. "I start people laying on their back, will often do massage in the middle, and I usually end with the Huato Jiaji as they are so effective, and grounding."
She reflected on the changes in her massage practice, seeing some definite shifts since she began using the tuning forks. "My clients love the forks, I have some who only want the tuning forks, a few who don't want them, and many who like a combination. It has created an interesting dynamic as the vibrations go deeper into the muscle tissue than the massage, and they complement each other nicely, while also making the massage work easier. There are some clients who want really deep massage work, if you're not hurting them they're not happy. But, in most cases, they want me to go back to forks. It's such a gentle healing method, a mild form of healing."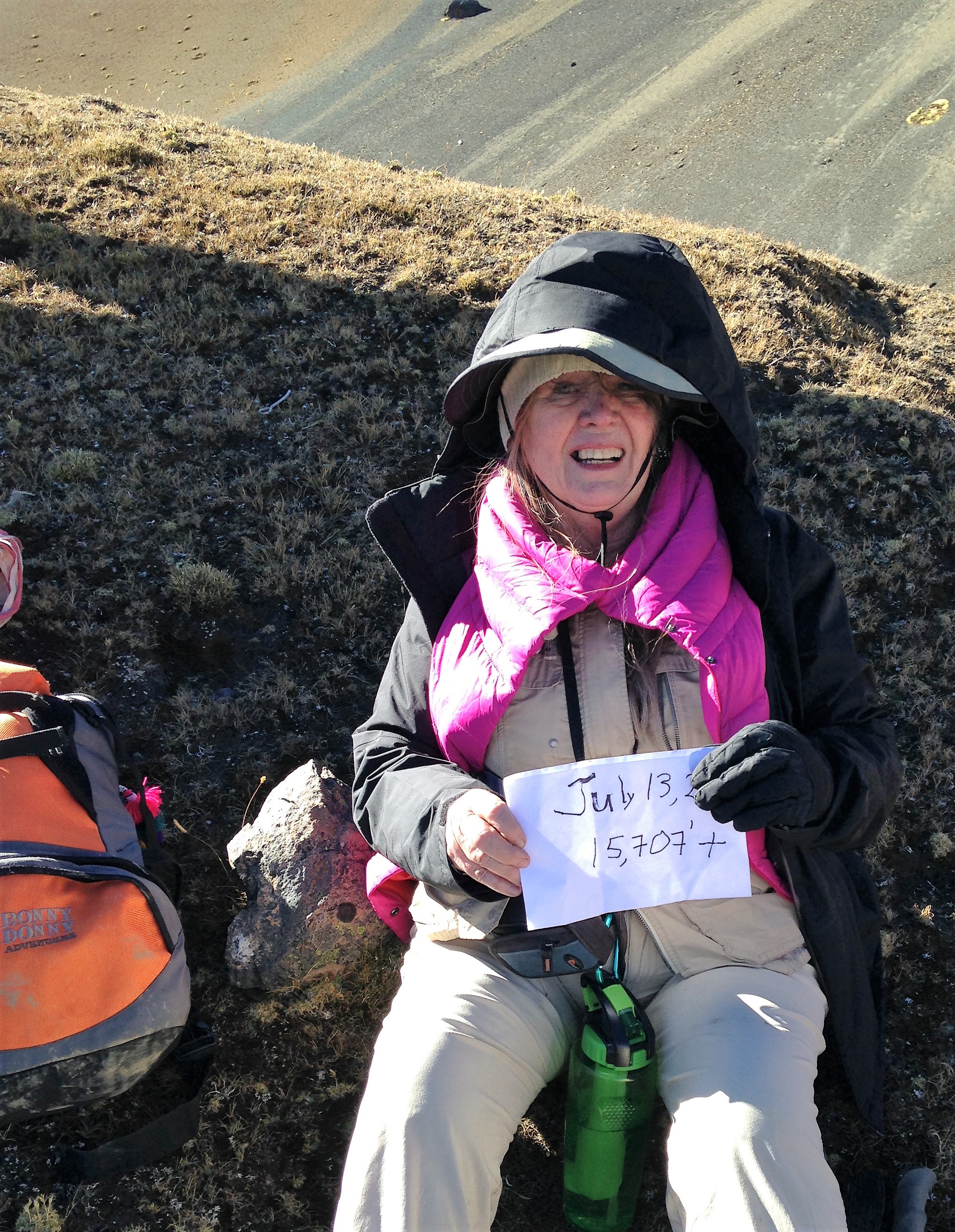 One shift she has observed is the age of the clients she is attracting. "I am an older therapist, 70 years old, a lot of my clients have been older, too. My practice has been built by word of mouth and at one point I had six 90 year olds coming to see me. There is lots of longevity in our community. Lately, young women and one young man are coming more for emotional challenges than physical, as I see so many people dealing with grief, anxiety, and overwork. Of course, they also have physical issues, but they are sharing more of their emotional challenges."
Kay was first exposed to East Asian Medicine in the 70s but did not have an opportunity to study it at that time. Acutonics training has provided a framework to learn about the acupoints, and the quality and function of each point. "I really enjoy the opportunity provided through Acutonics to study what the different points do. There is so much to learn and so many powerful interactions when you work with tuning forks on or over the acupoints."
Kay is an inspiration. She concluded our conversation by reflecting on her love of learning: "I love learning and have really enjoyed doing this; it has given meaning and purpose to my life, and I also find it really fun. I have met really great people and look forward to more learning opportunities.
Photos:
Kay by her raised bed garden
Kay climbing Mt. Ausangate, Peru at 15,707 ft. ,2014. Note condor on upper edge of photo.