Valentina "Tina" Morani learned about Acutonics—first hand—in 2006. Back then she was just getting into her first semester at the Southwest Acupuncture College in Boulder, Colorado observing in the student clinic. That's when one of the College's teachers (and Acutonics teacher) Sylvia Pelcz-Larsen brought in the tuning forks.
"I remember seeing how powerful the treatment was," Tina recalls today from her home in Chestertown, Maryland, where she grew up and runs her own acupuncture and Acutonics practice. I really want to do this, she thought to herself. But not right now.
So she put it aside. She graduated. She got her practice going back in Chestertown.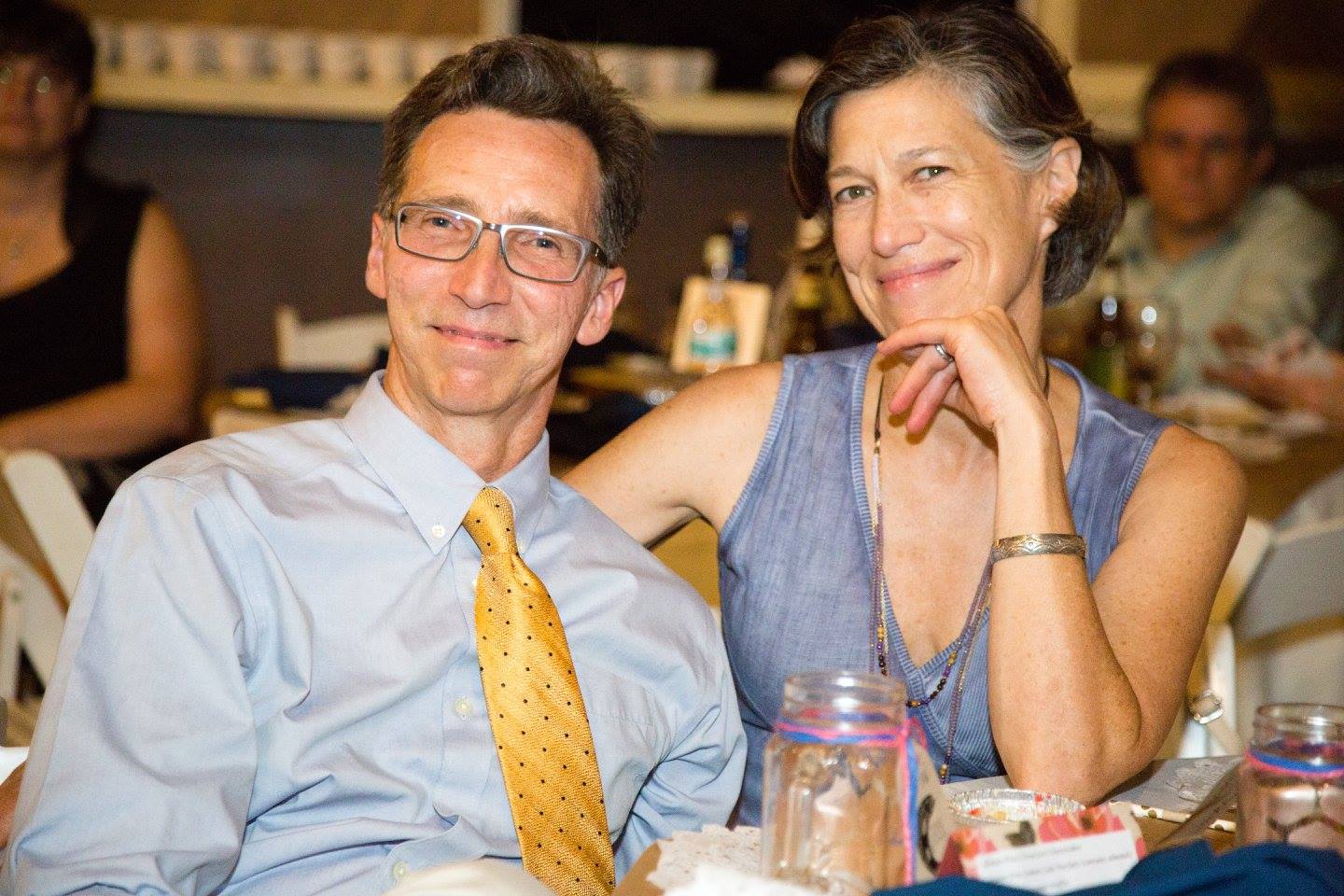 Then, in 2013, she flew out to Albuquerque to take her first Acutonics class with Donna and Ellen. "I walked in and saw the earth gong and thought to myself, I have to have one of those. Class had not even started and I just knew that sound was the missing piece. I remember texting my husband, a musician, who joined me on the trip but was out hiking to get in here to meet Donna and Ellen and see the gongs."
A licensed acupuncturist, Chinese herbalist, and Reiki Master teacher Tina runs her own business Evolution Health Acupuncture and Chinese Medicine in the small rural town where she grew up and where her father practiced medicine. Her father was a surgeon, and an obstetrician and gynecologist, who had immigrated to the United States from Italy to do his medical residency at age 25. Tina's mother, at that time, was an operating room nurse. They married and had three boys and a girl—and when Tina was six, they relocated the family from Baltimore Maryland to a farm on the Eastern Shore of Maryland. "My parents felt the city was too organized and too regimented. They wanted us to have a different lifestyle."
Part of that lifestyle included horseback riding and equestrian events. Although for Tina it was less about competing and showing (she did ride for her high school team), it was "more about the relationship with the horse and with nature and being in nature," she says. Plus, "It was quiet and there was this solitude and connection." During this time Tina fell in love with plants and would pretend to be an herbalist by preparing herbal remedies for she and her younger brother to try. "Thankfully" she recalls, "we did not poison ourselves with my preparations."
Tina attended boarding school, and had intended on becoming a doctor before matriculating to nearby Dickinson College, in Carlisle, Pennsylvania. But her father, who'd fostered his daughter's desire to go into medicine by bringing her into the operating room to observe surgical procedures when she was a teenager, soon discouraged her from doing so. "It was the 80s and the whole issue of insurance really started to change the way doctors dealt with their patients and how they did their work," says Tina. "My dad actually told me that medicine was going in the wrong direction."
So Tina majored in fine arts and psychology instead. And soon after graduating, moved to Como, Italy for nine months, where she lived with her aunt and cousins so that she could learn Italian and be able to speak to her grandmother.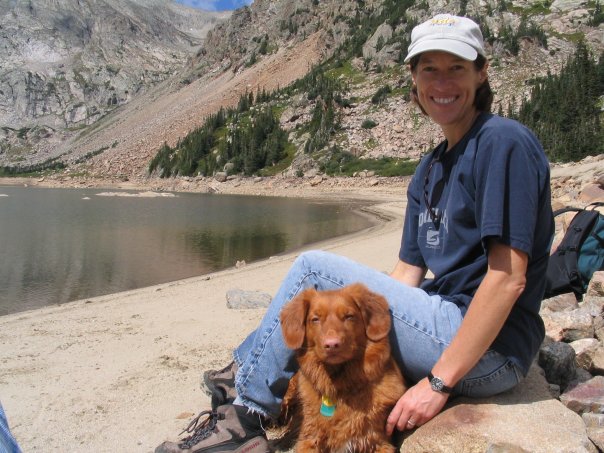 Her first career came in fine arts conservation. (Her father's cousin happened to be a curator over in Florence, Italy.) But over time, she became sensitive to the chemicals involved in preserving paintings. "I spent a lot of time self-studying herbs and natural supplements to support my body's ability to counter the chemicals," says Tina. "In a way, the exposure to the chemicals was the first nudge back into medicine but this time holistic medicine." Eventually the chemical sensitivity led Tina to a career shift to international sales for a company in her hometown that manufactured water quality test kits and instrumentation.
During this time Tina traveled extensively in Asia and became interested in learning more about Asian culture, medicine and religion. "I studied and practiced Aikido for 6 years, started meditation and yoga and began working with the I Ching," she says. Then, in 2001 Tina's father died. "It was during this time that I began to realize I was not happy with what I was doing. I wanted to do more."
Which eventually brought her to the study of Chinese medicine. She got her degree from Southwest College of Acupuncture in 2010 and brought the medicine back to her hometown in Maryland.
Her practice in the early days focused on acupuncture and Chinese medicine only. "People in this area where I live and work," says Tina, "they tended to view acupuncture as woo-woo. But they trusted and loved my father and that trust extended to me. Within a year I had a strong general practice in acupuncture."
And then she brought out the forks.
Game over.
"I'd do a treatment with the forks and then one without," laughs Tina. "And all my clients would say to me, bring back that sound! Patients were getting better faster. The transformation happened not only to their physical health but emotional and spiritual wellbeing as well. They may not fully understand what is going on, but they'd say, I feel different." Tina goes on to explain that sound is now fully incorporated into her acupuncture practice and more and more it is Acutonics, not acupuncture, attracting new patients to her practice.
Tina has recently taken the sound out of the treatment room and into the corporate world. Her thesis to complete her Acutonics practitioner certification was a study using the Ohm Unison tuning forks in a self-care protocol at work to reduce stress. She also offers stress reduction sessions (at the corporation where she used to work) using a combination of sound and acupuncture in a group setting. "I was just at the plant two days ago and treated 20 people over a period of two hours with a combination of auricular acupuncture and a sound bath consisting of hand chimes, Tibetan bowls and gongs," says Tina. "The shift in both the people and the plant was palpable."
Her knowledge and use of Chinese medicine remains her home base, but the tuning forks and Acutonics "have become," she says, "an extension of my hands."
The tuning forks, she explains, "go so much deeper than needles alone. And they're so versatile. They can be effectively used by anyone, any practitioner."
"I too," she adds, "have found profound healing and growth though the use of Acutonics and incorporating it into my practice. I am bathed in sound all day; it has become a part of my DNA. It is also a source of play. It is fun, fun for me, fun for my patients. My husband and I often do gong jam sessions in the office for fun."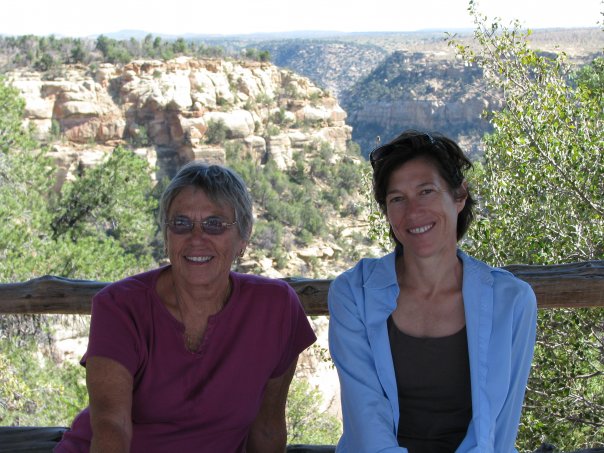 Tina's interest in the arts has not waned over the years; in August she will begin a project that explores the use of the Eight Extraordinary Vessels, not only for their healing properties but as the seeds of inspiration for creativity. The project is a cross-pollination between the creative arts and the healing arts where the Extraordinary Vessels, the sound and the practitioner are active creative participants in the project. She will treat an artist (her mother), a musician (her husband) and a poet using Acutonics tuning forks. The artists will be treated on one vessel per month progressing through all eight vessels over an eight to ten-month span of time. After the treatment, the artists will record their personal experience of the extraordinary vessel and sound used in their respective mediums. At the end of the project there will be an exhibition featuring the artists' work. The exhibition is slated for August 2018 at the RiverArts Gallery in Chestertown.
Sound has become such a focus that Tina is in the process of opening a new business called Twelve Petals Sound Healing Center that will focus on teaching Acutonics in Maryland, Virginia and D.C., as well as doing community and corporate outreach using a combination of group acupuncture and sound.
In September Tina will be assisting Donna and Ellen with Acutonics III and IV and she will be co-teaching two Acutonics classes with Ellen, Acutonics Level V: Ethics in Clinical Practice, September 16-17, Acutonics Level VI: Clinical Documentaries, September 18-19. In addition she will provide clinical supervision for a clinic day at the Mothership on September 20.