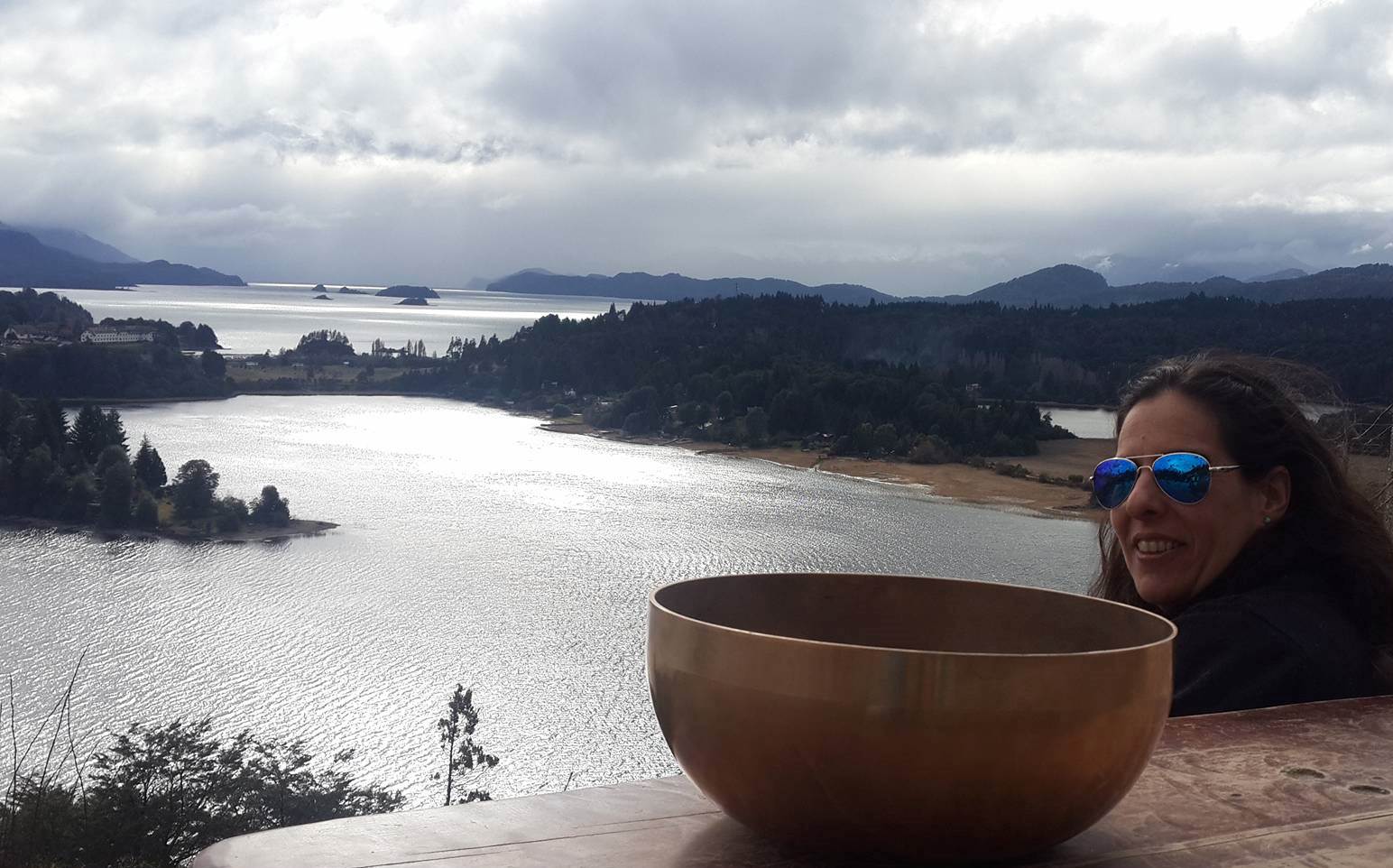 Roots: I was born in Buenos Aires in 1971 and lived there until I turned 20, when I took a two-month trip to Chile and Patagonia. My heart drew me to San Carlos de Bariloche, where I fell in love. (This mountain community in the foothills of the Andes is more than 1000 miles from Buenos Aires.) I've been drawn to this amazing place two pivotal times in my life. It is here that I learned to stand on my own, discovered my strengths and weaknesses, and fell in love with this magnificent place and its people surrounded by the natural world, mountains and lakes. This is truly a place to live in harmony and connect with nature (camping there is an experience I will never forget). I learned to ski, trek through the mountains, and sail, taking advantage of this diverse and beautiful environment. I would return to live in Bariloche during my 20's and again in my early 30's.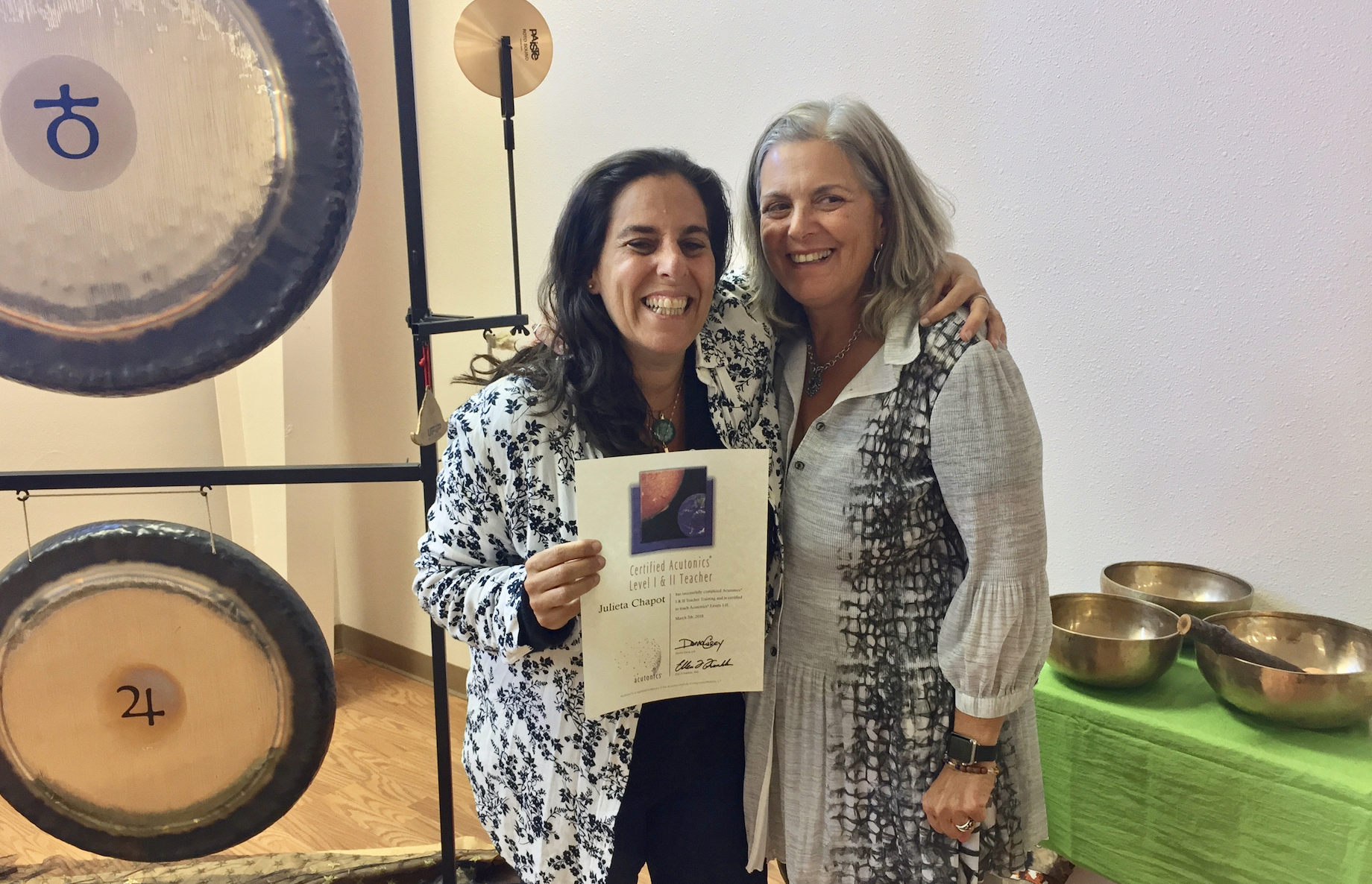 Studies: Before going to Bariloche I studied music for three years at the Municipal Conservatory in Buenos Aires. I also studied drums for about three years at another school—the Sindicato Argentino de Músicos (SADEM). I also completed training to investigate and create compositions at the Teatro General San Martín. This was an incredible opportunity to study instruments and composition in an unstructured and creative way. I also worked for two years as a press assistant with the Orquesta de Camara of Banco Mayo (a chamber music ensemble) and was the personal assistant to their director, Mario Benzecri.
During my first stay in Bariloche, I worked as a music teacher in a primary school with children in grades 3 to 7. This was a very poor community with almost no resources. I worked here until I decided to return to Buenos Aires to continue my music studies at the University of Arts Musics in La Plata. I was invited to be a graduate teaching assistant for "Organization Musical" at the same University.
As a drummer, I also had a fantastic opportunity to play with Turmaline, a women's jazz band, which I did for two years. This experience pushed me to improve my skill as a drummer due to the complexity of the music that we played.
When I turned 32 and started to think about my future I knew that I needed to find a way to achieve economic sustainability, something that is challenging as a musician. I made a practical decision to seek training in technology and studied to become a system analyst at ORT Institute. I have worked for several international companies including Verizon Business, Iron Mountain, and Atos. Although I have been successful working in technology, I began to feel the call again for my great love—the MUSIC.
The internet has changed so much about how we communicate knowledge and study, including how I came back to music and then found Acutonics. In 2011, my whole world changed when I heard a Tibetan bowl for the first time in a yoga class. I was drawn to complete Integral Training in Sound Therapy, Harmonic Sound Massage with Tibetan Bowls, Tonal and Rhythmic Dynamics and Use of the Voice in Harmonics. I also studied the use of Intervals (with sets of tuning forks, pins, tubular bells and chakra harmonizers) in the Center of Therapies of Sounds and Harmonic Studies of Alberto Rabinstein.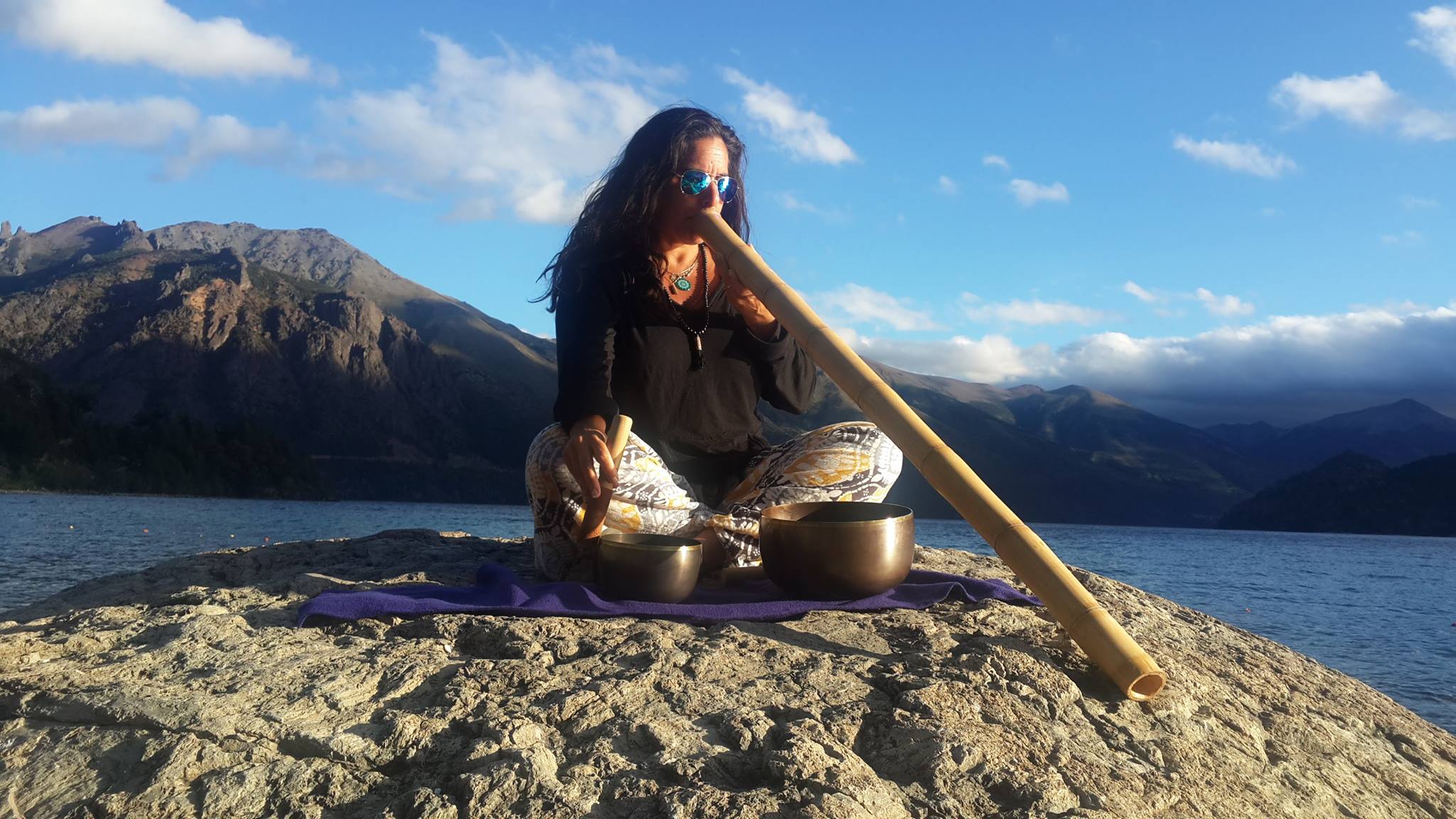 In 2014, I did extensive research on the internet as I really wanted to continue my professional advancement in the use of sound for healing. This is how I discovered Acutonics. After reading the information on the website, I knew Acutonics was right for me. This is it! All the puzzle pieces of my life suddenly fit together. This was what I wanted to study and eventually teach.
Why Acutonics: It combines music and teaching techniques of Chinese medicine and acupuncture, science, astrology, and music—everything. All the things I love in the same place. My passion gave me energy to go, to continue, to pursue this work and I knew that I wanted to bring Acutonics to Argentina. I am the first student of Acutonics in Argentina. This will be huge in my home country. I contacted Ellen and Donna and they put me in contact with senior licensed teacher Alicia Villamarin, who has been my teacher and mentor since 2015.
I believe in holistic training and so it was very important that I deepen my knowledge in a focused way to build on my understanding of Acutonics and my skill as a practitioner and eventually as a teacher. This is why I have also trained in other techniques. I completed an introduction to Shiatsu, Reflexology Tai and Jahara (method of healing in water) with Valerie Gaillard, Reiki with Vanesa Maiorana, and I also received a certificate in Traditional Medicine China and Acupuncture with the teacher Ke Shin Chu, in the School Health Forever.
I also continue to play all types of instruments including the didgeridoo, gong, and hang-drum.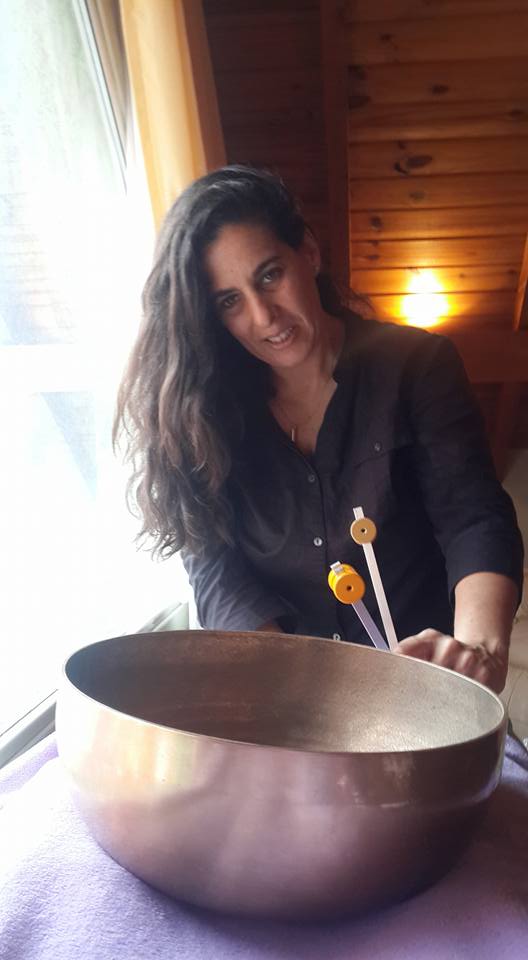 Teaching: In addition to my experience as a music teacher at the elementary school in Bariloche I was also an assistant professor at the University of Music. For the past seven years I have been teaching and helping tech teams (TI) to work on Continuous Improvement's Methodologies, to implement agile techniques, like Lean Manufacturing, Kaizen and Scrum. I teach and support teams from Brazil, Chile, Uruguay, Mexico, Colombia and Argentina primarily through online conferences. I'm doing work I love. I'm focused on doing more with less while helping people to work in a better, more relaxed way. I train people online. I create the presentations and I work with people throughout the organization, from CEOs on down to trainee-level personnel.
Since 2016, I have also been doing sessions with small groups where I introduce the concept of sound healing, sacred instruments and their benefits. I very much look forward to scheduling my first Acutonics classes in Buenos Ares.
Just last month, in March I travelled to Albuquerque and then on to the Mothership to study with Donna and Ellen. This was an amazing opportunity to complete my studies to become an Acutonics Level I & II teacher. My time at the Mothership was very special. I highly recommend that if you have an opportunity to study or to visit that you do so. Just being there is really harmonizing and healing in itself. Ellen and Donna made me feel at home. You will feel at home here too, a really big OHM.