Aloha! Thank you for taking the time to consider some of the upcoming astrological opportunities occurring throughout April.
With the Blue Moon of March 31st still resounding through us, we begin April 1st with the feeling that anything is possible! This is a common feeling when moving into the sign of the Ram, Aries. But there are many shifting and competing energies vying for our attention and intention at this time. So it is important to attempt to find a focused intention and not become too distracted by all the hubbub going on around us.
Bringing energy to the Heart is always a loving and worthwhile gesture. So let us bring our guide and patron goddess Venus into our heart-space frequently this month to support and enhance our greatest asset in this lifetime—our Heart.
HT 7 Spirit Gate – Mars/Venus 5th, Zodiac/Venus 3rd, Venus Octave
HT 1 Summit Spring and/or/with HT 8 Lesser Palace – Low Venus/Mid Nibiru 5th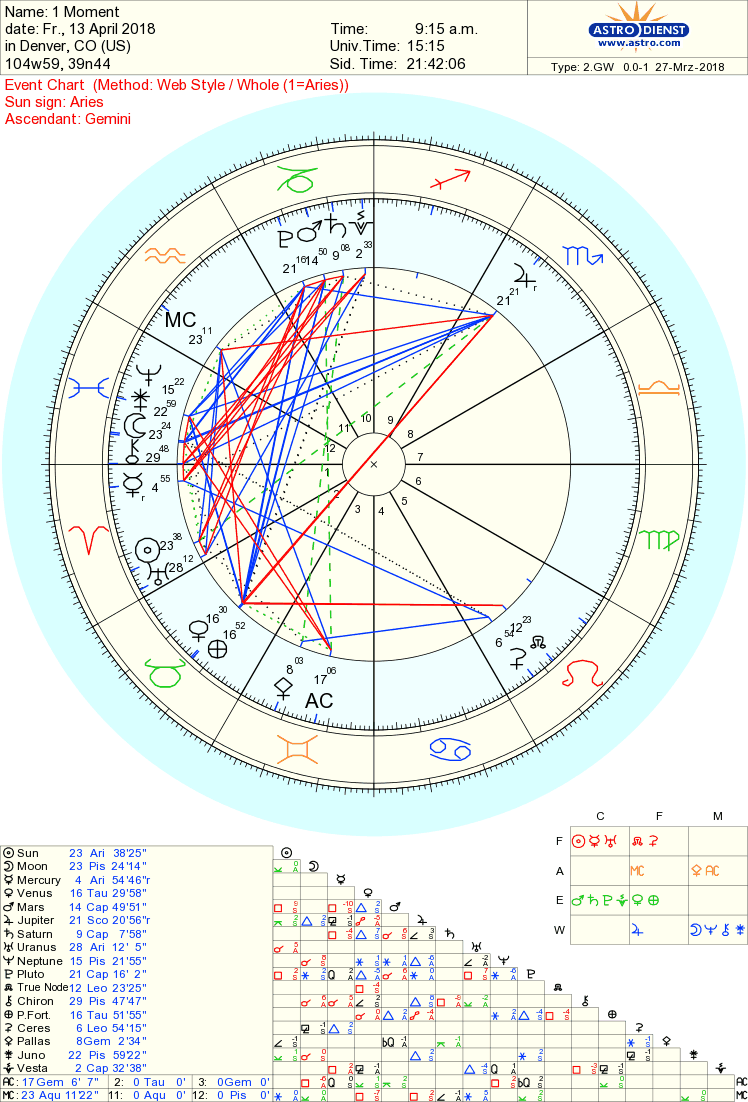 There will be many key relationships moving forward in April that will contribute greatly in our collective and individual healing journeys. I see it as a time of self-renewal, opening to abundance and receiving satisfaction. These may sound like very Taurean energies which we might not typically discuss until the end of April. However, Venus, planet of Love, Growth, Plants, Beauty and Feminism enters into Her home and seat of power in Taurus at the beginning of April. There She really sets the tone for the whole month with Her powerful space-holding of love, joy, strength, stamina and abundance!
Speaking of abundance, starting on Friday the 13th of April and lasting through Earth Day, Sunday April 22nd, an astrological portal will form as benefic aspects between Earth and Water intersect and overlap. I am taking the liberty of dubbing this portal "the Jewel of Abundant Splendor"!
This Jewel is balanced by Venus in Taurus opposite Jupiter in Scorpio, whom are in perfect trine relationship with their soul flames Mars in Capricorn and Juno in Pisces respectively. The thusly created central facet of the Jewel centers upon Aquarius suggesting that this aspect will uplift all of humanity. Whilst the anchor of this arrangement is held in the Heart of Leo letting us know that the tribe is going to work together to bring lasting and sustainable abundance and harmony forward.
Use Jupiter/Venus 3rd on LU 1, Middle Palace and LIV, 14 Cycle Gate to gain access to the Jewel and then Pluto/New Moon 5th on GB 34, Yang Mound Spring to open the portal of Aquarian light energy, which showers blessings to all. Remember as we heal ourselves, we heal the planet. Therefore, we also heal the planet and ourselves through healing others!
Truly the most powerfully sensual, loving, expansive, successful and lucky planets in the solar system will be combining their energies across the most powerful enjoyment and wealth generating signs of the zodiac! Imagine the joy as we are in the center of this cosmic coupling, riding the surf and conceiving the highest and best present possible—Love!
Furthermore, Jupiter's dive into Scorpio is positively aspected by sextile Pluto in Capricorn. This will assist us in bringing our most sacred treasures forth during our deep exploration. Besides this being an incredibly lucky time to work with increasing our wealth, it will also be a time that our confidence and credibility will increase and so we will have a tailwind of cosmic energy supporting us in our quest for self-empowerment, success and living in a state of graceful abundance.
In order to assist us all in raising our vibration in preparedness for just such a portal, I want to share with you an easy yet effective sequence some have dubbed "the Abundance Protocol". This is really a grandiose name for a simple idea. It also shows us the importance of understanding and integrating the Point Poetics into our everyday toolkit. When we know the names of the points and what they stand for, we can make quicker assessments and find deeper meaning in what we are helping ourselves and our clients access through our work.
ST 40 Abundant Splendor – Ohm/Pluto, Sun/Jupiter 5th
The progression of Ohm/Pluto near-unison to access hidden riches, and then Sun/Jupiter 5th to bring these riches forth into the manifest should be applied upon ST 40, Abundant Splendor to access our inner abilities to generate wealth, and to see the reflection of that wealth in our own essence. These points help us to attract riches into our lives by connecting us into feeling the richness of who we truly are. With a healthy sense of self-worth, it is much easier to attract and maintain lasting wealth.
Additionally, if it feels appropriate, these pairs can also be applied to UB 63, Golden Gate which is also indicated as an effective point to stepping into the wealth of our most empowered selves. Prior to writing this sequence, I contacted the Mothership to make sure my notes were accurate; Ellen and Donna responded. They shared some additional combinations to try on the Yin W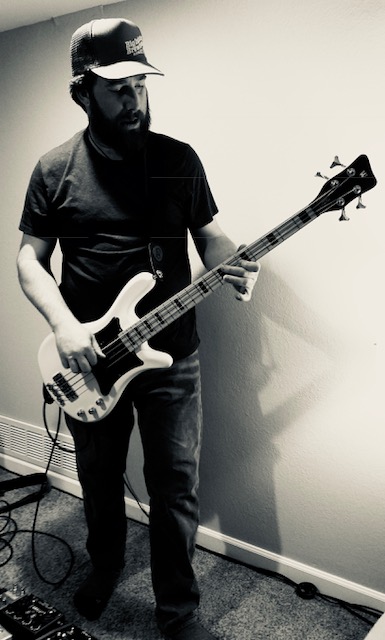 ei Mai and Yang Wei Mai to further assist this uplifting process:
"Yin Wei Mai - Opening Point P 6, Inner Gate, Balance Point SP 4, Grand Parents Grandchild
Invites reception to receive abundance, feel worthy, and promotes self-love. Use a progression of Venus/Ohm 6th (open with Venus balance with Ohm) and Venus/Jupiter 3rd (open with Venus balance with Jupiter).
Yang Wei Mai - Opening point SJ 5, Outer Gate; Balance Point GB 41, Near to Tears
Helps us to see all of the available options and to receive the abundant gifts available when we are able to move forward. Use a progression of Jupiter/Ohm 3rd (open with Jupiter balance with Ohm) followed by Jupiter/Low Venus 6th (open with Jupiter balance with Venus)
As with all Acutonics treatments it is helpful to understand the narrative of the person you are working with. What gets in the way of their feeling able to attract abundance in their lives? How would you address the underlying patterns and limitations in a full treatment?"
I would be remiss if I chose not to mention Venus' mischievous brother Mercury in a reading of April 2018! However, I am tempted…
Suffice to say this has been a doozy of a Mercury Rx this Equinox. And it has been wreaking the usual havoc you might expect upon electronics, communications and travels; but if anything more-so than usual. In fact, the very writing of this contribution was delayed substantially during this tri-annual event. Consider this however, Mercury Rx and the associated pre and post shadow (which lasts a combined total of about 8 weeks each time) actually takes up about 46% of our year! Mercury moves so fast that our planet and its inhabitants are always kind of adjusting to it.
So really the best thing to do to enhance our relationship with the inevitable is to maintain preparedness! Back to where we started with setting intention in the Heart; a heart-centered vigilance and perseverance are so important to maintaining a healthy energetic field. Our Hearts provide a personal magnetosphere that although not necessarily impervious (would we even want such a thing?) does indeed hold a powerful personal space when properly maintained.
Therefore, a potent strategy for some of us during Mercury Rx this Spring is to let off the gas a little and make sure we are truly prepared for whatever may come. And with Mercury/Sun in Aries Squaring Saturn/Mars in Capricorn it is quite probable that any leads on new pathways will feel temporarily blockaded anyhow. So why bother banging our heads against walls that will fall in their own time with or without our help?
So, the theme here is to be ready for all that is possible. Do not be idle in waiting for Mercury to go direct or for this hard square of stubborn and headstrong planets to subside. Instead, while the gods quarrel, this is the time for self-inspection, reflection and preparedness.
Also remember the Tortoise and the Hare. I highly recommend taking the advice of Tortoise here and taking it slow and steady. Otherwise, we are liable to work too hard and still lose the race if we get too far ahead on projects that end up being re-evaluated or scrapped altogether.
Yang Qiao – Opening Point UB 62, Extending Vessel; Balance Point SI 3, Back Ravine
Use a progression of Neptune/Mercury 5th (open with Neptune, balance with Mercury) and Zodiac/Saturn 3rd (open with Zodiac and balance with Saturn) upon the Yang Qiao in order to give yourself permission to take it slow, and to consider that we do in fact have time to do so.
Also Use Mercury/Pluto on P 1 to travel deep into the heart to remind us of who we are and where we are going.
Lastly, use a progression of Saturn/Venus 5th and Mars/Venus 5th upon the Du Mai and Dai Mai. Open with Venus and balance with Saturn or Mars in all instances:
Du Mai – Opening Point SI 3, Back Ravine; Balance Point UB 62, Extending Vessel
Dai Mai – Opening Point GB 41, Near to Tears; Balance Point SJ 5, Outer Gate
Both will assist in relieving rigidity and remembering how to flow in a state of grace and balance. Grace and determination are our friends in times of chaos. I am so grateful for our healing work, as we assist ourselves and others in finding center and solace within.
There is so much more I would love to discuss with you one-on-one or in the 'Acutonics Here We Are' forum on Ye Olde Facebook. So please reach out to me if you have any comments or additional insights regarding the above thoughts!
Mahalo Ke Akua ~ Tone

John "Tone" Rosan is a Sound Healer, Musician and Engineer who lives on the Front Range of the Rocky Mountains near Golden, Colorado. He has been studying at the School of Acutonics since 2015, and is looking forward to completing his coursework over the next couple years in order to become a Certified Practitioner and Teacher of Acutonics. He enjoys life to the fullest with his wife and children. His wife Abby (aka, the Healers' Psychic), is a gifted Psychic, Sound Healer and Reiki Master who offers her distant healing services around the world from Her web portal http://www.thehealerspsychic.com. Their daughters Iolani and Fiona are 7 and 5 years old, and also enjoy sound healing & music, potion making, martial arts, the great outdoors and good food! They also have a cat named Jasper who is a Bengal. He says "Wow" loudly and frequently!