Born in Modesto, California in 1959, Rick grew up in the Central Valley of Northern California, where he was extremely active, engaged in many sports, and developed a love for motorcycles.
My Grandparents owned a Harley-Davidson motorcycle shop, and they had a nice set-up with a sidecar. They would frequently take me on long rides to Southern California. I remember rolling into the Disneyland Parking Lot when I was only 4 or 5 years old. Needless to say, I was into motorcycles from that point forward. I was also attracted to individual sports; bowling, golf, skating, cycling, etc. Although I dabbled in team sports, they never hooked me. As a Freshman in high school, skating became my number one focus and somewhat of an obsession.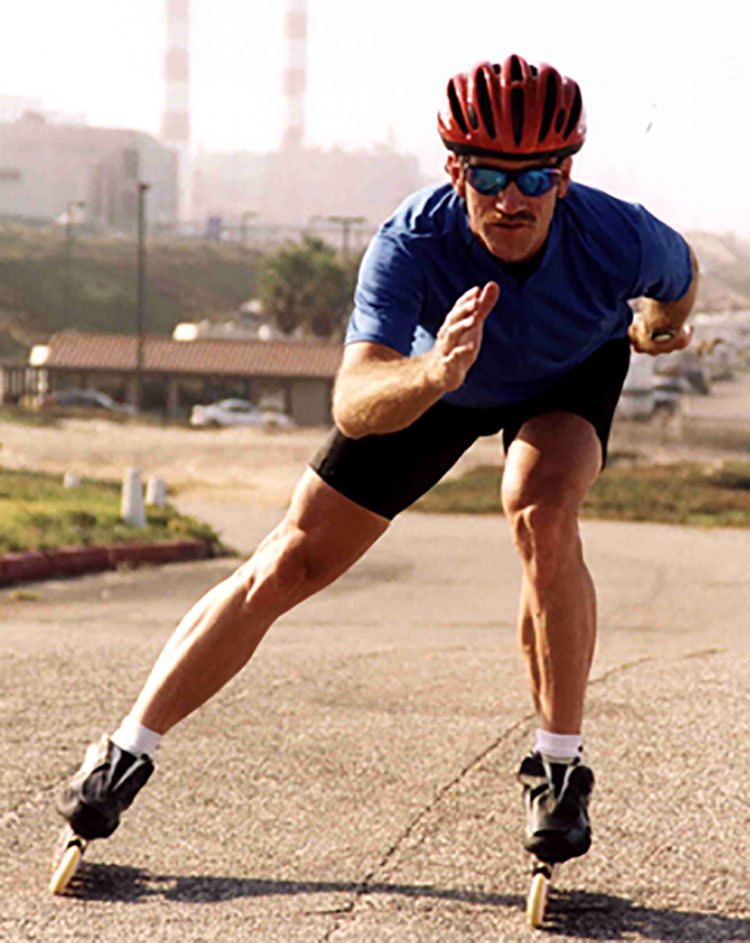 Although he tried the college route, Rick's passion for athletics and his self-directed learning style led him to start coaching Speed Skating at a very young age.
When I started Coaching Speed Skating, I studied everything even remotely connected to sports; biomechanics, physics, nutrition, strength and flexibility, etc. I also spent a lot of time researching all of the different religions of the world, as well as meditation, yoga, etc.
In 1998, Rick's career transitioned from coaching Skating to Cycling. He currently has a home based business in Southern California, along with my wife Jan, who has a PhD in Traditional Naturopathy. Their business, Positive Moves, provides holistic athletic and nutritional programs.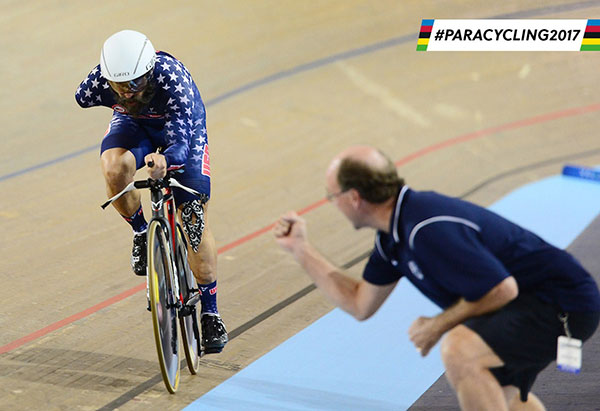 In addition to his work as a personal coach for a wide variety of able-bodied athletes, Rick also develops cyclists with physical challenges using handcycles, trikes, tandems, and upright bikes.
I have contracts with the US Air Force Wounded Warrior program, using sport to assist newly wounded, ill, or injured airmen to improve their quality of life. In addition, I am a personal coach for several US Paralympic National Team Athletes who competed and brought home medals from the Paralympic Games in LONDON 2012 & RIO 2016. I am very proud to have been part of the Coaching Staff at these Games and continue to develop athletes who are on the Road to Tokyo 2020!
Acutonics Interest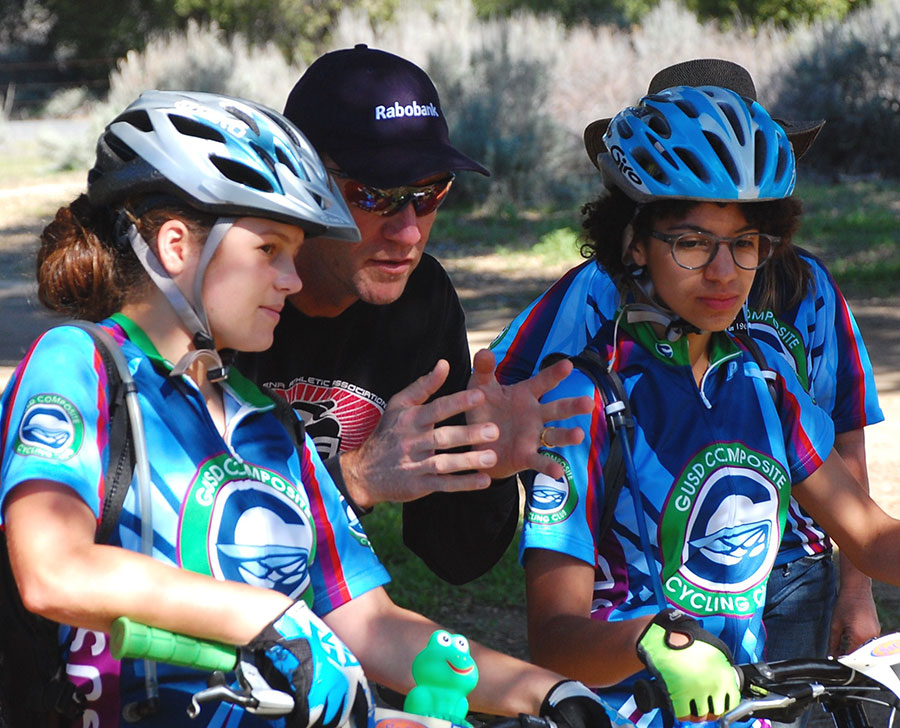 It was Ricks awareness of Sound Therapy and Music Therapy as well as experience with acupuncture, acupressure, and massage that laid a foundation for his interest in Acutonics. Accompanying his wife to a Natural Health Conference in 2009, while she was studying for her PhD, he signed up for an introductory Acutonics Sound Healing Course that Donna and Ellen were presenting at the conference. He could see the immediate relevance of this methodology to his work as a coach.
Needless to say, I was hooked, and I left the conference with a planetary set of forks and a grand desire to blend this into my Coaching practice. I saw a way to help my athletes recover from intense workouts, with a non-invasive system that did not require any additional recovery time. I could get them back onto the field of play sooner than with other recovery modalities. Since then, I have been applying the Acutonics techniques to my local athletes with great success!
Rick loves the blending of Eastern and Western philosophies and applications but was initially challenged by the curriculum.
Truthfully, I was ready to throw in the towel during the core curriculum, trying to wrap my Western mind around TCM and Five Element theories, but when we moved into Greek and Roman Mythology and Archetypes, my Western mind was put at ease and the information started to gel.
Reflecting on how Acutonics has shifted his life and work with athletes Rick responded:
Acutonics has helped me to be more balanced energetically and is a way for me to stay focused on what is important in life. In Competitive Sports, the Yang/Mars energy is always high, and it is important to balance that energy, and Acutonics has given me the tools that help me to help myself as well as my clients.
In addition to the tuning forks, Rick works with Tibetan bowls and bells and the Planetary gongs.
The gongs are great for filing the room with energy and for the times when I am transitioning from one Extraordinary Vessel to another. I often use gongs during this time to enhance the forks that were used on the previous vessel. Tibetan bowls also work really well on the body to amplify the fork and gong energy that is directed into the energetic body.
R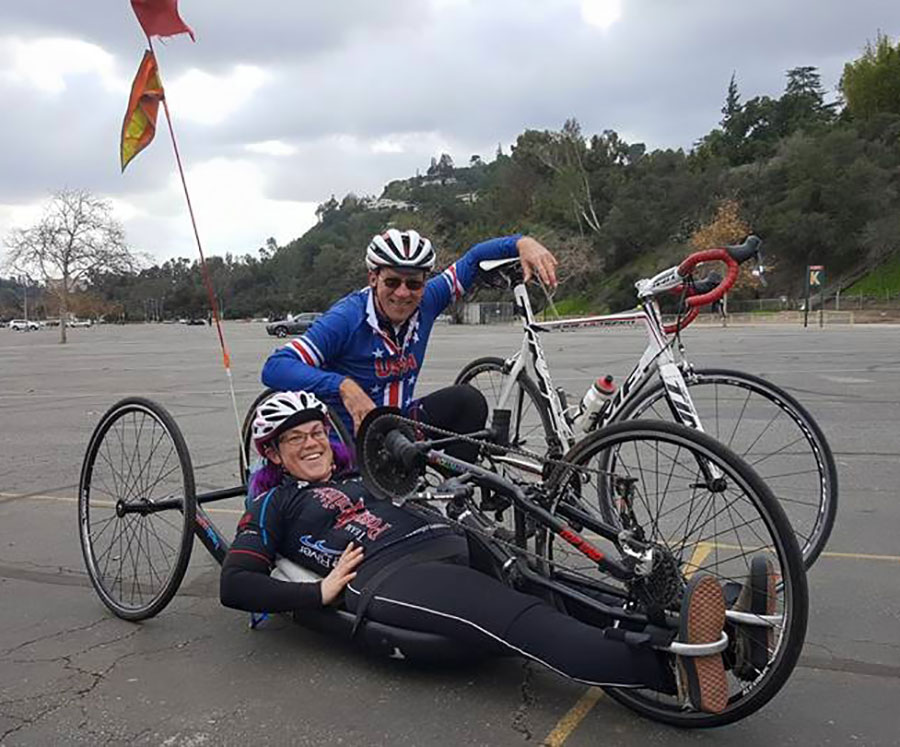 ick is currently focused on building his Acutonics clientele and he has begun to think about his thesis. Although he is still exploring possible areas of study, he is leaning toward improvement in athletic performance on the bike, or phantom pain reduction/elimination in amputees.
When Rick isn't coaching athletes or practicing Acutonics he and his wife Jan enjoy live music performances and dancing as well as hosting get-togethers and parties at their home.