If it hadn't been for the burning rice fields in Chico, California, Judy Bernard might never have gotten into Acutonics. Mm, probably an over exaggeration. But when your eventual profession isn't even a profession, when it's not a major and it's still in its infancy, when it doesn't yet have a name, chances are you're gonna find your way to it in a rather circuitous-fortuitous manner. The way Judy Bernard did.
That's where the burning rice fields came in.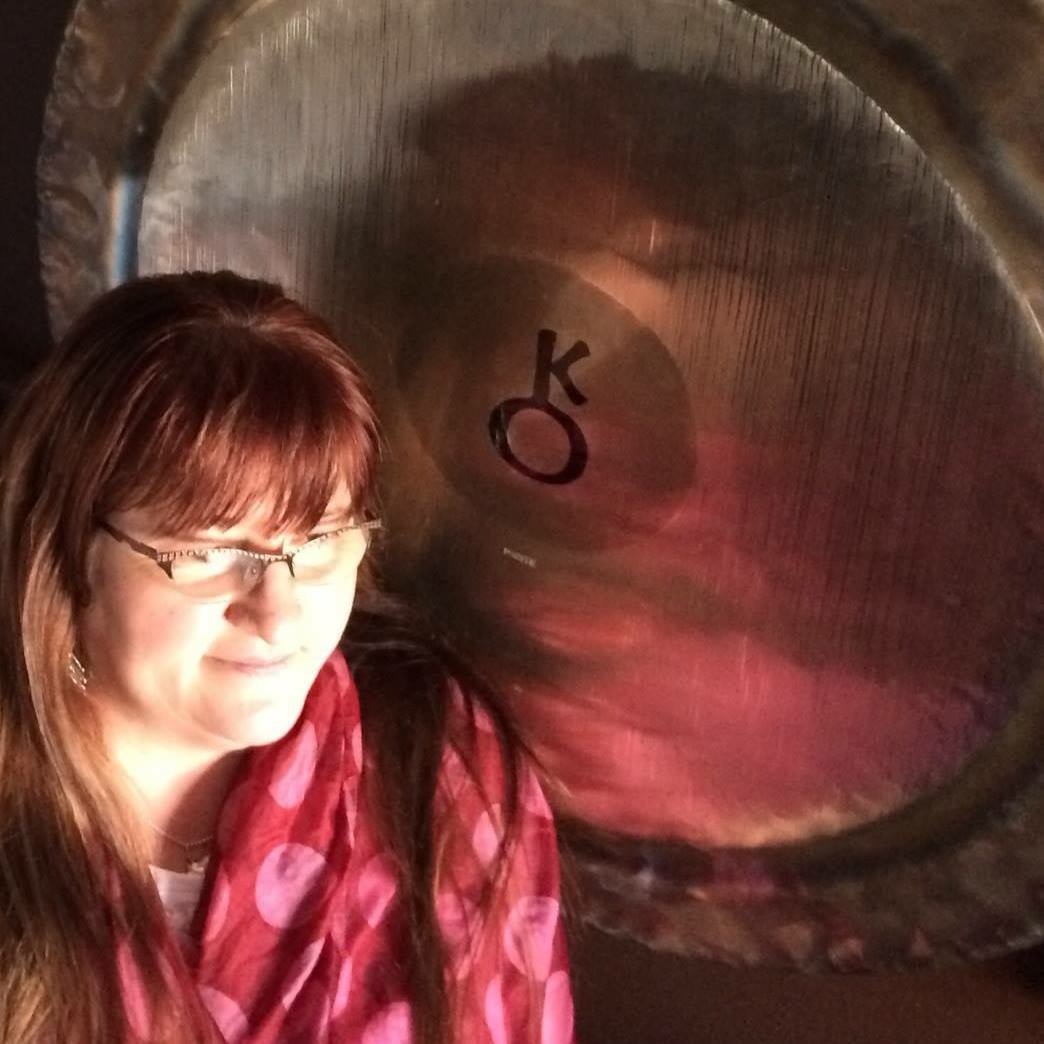 Judy had been working in Chico at the time, back in the early 90s. Managing a Kinko's. Pretty much her gig since having graduated from the University of Wyoming, where she'd majored in human resource management and minored in psychology. Kinko's, believe it or not, merged the two perfectly. After a short stint at K-Mart, she hooked up with the now-defunct copying store—actually a decent place where Judy got to apply her skills in marketing while also helping small businesses (back then they were the largest joint partnership in the U.S.). "It was a win-win," says Judy today, from her home in Tennessee, where she only recently moved to with her partner. "I was managing 20 to 40 people and I liked it because I got to use both worlds of what I'd studied in college. It was creative and I was helping communities and it had profit-sharing. I still have a lot of friends from when I worked for them."
But. Back to those burning fields. All that smoke in Chico led to asthma. Even after she moved to Davis and then further north to Puyallup, Washington—the asthma turned into waking up with crushing sinus headaches. Which led to Judy getting into herbal teas. Which helped. But she needed more. So she tried acupuncture. By then, she knew she needed a career change—and sleep. "So," she says now, "do what you love and the money will follow, right?"
Indeed.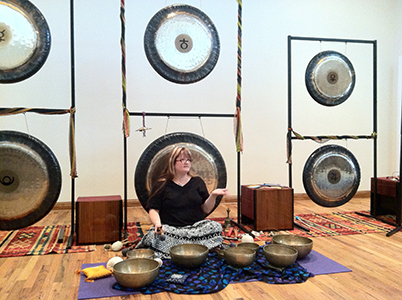 Intent on being an herbalist, as it was the herbal teas that first helped with her asthma, and then acupuncture with the sinus headaches, she decided on acupuncture school. Because, at the end of three years in acupuncture school, she could then move into studying and working with herbs. By that time, she was in Seattle. Attending the Northwest Institute of Acupuncture and East Asian Medicine. And as fate would have it, Donna just happened to be there as well—serving as the clinical dean. Not only was there no Acutonics at that point, though, there wasn't even a Kairos Institute of Sound Healing (Acutonics in its previous incarnation)—or an Ellen. Ellen was still working as VP of sales and marketing at Wizards of the Coast, the company that put out the Magic the Gathering card game and Dungeons & Dragons. It was there, though, through Donna, that she first came upon the tuning forks. "They were really powerful," recalls Judy. "And the beauty was, I got to learn acupuncture and Acutonics at the same time."
Judy, then, has been in on Acutonics since the ground floor. She even developed classes for the use of crystals and essential oils in Acutonics. As a kid, growing up in Colorado Springs, she loved rocks and crystals—and had entered college intending to major in geology before changing her mind—not being a person keen on camping out for long stretches of time in the middle of nowhere, as many a geological gig required.
Obviously, Acutonics has changed plenty in the years since she first met Donna. ("I love how it has evolved over the years and continues to as new information is revealed," she says.) As has the entire world of Integrative Medicine—and the response of those in traditional medicine, and the public, as well. "It's something that, when you describe it people look at you and go, Hmm. Whatever," says Judy, who started with Acutonics in 1997, and was in one of the very first teacher training classes (way back in 2001), and who has been in private practice as an Acutonics sound healer and aroma therapist in Washington for over 19 years (15 of those years as an Acupuncturist and Acutonics Instructor). "But the minute you put the tuning forks on them, they get it." Her clients even wanted to take the gongs, Tibetan bowls and chimes home with them, so Judy created two sound recordings. In these recordings, she gives a treatment promoting stress reduction, improve sleep and connection to their dreams.
On a broader level, people have begun to get it, too. "They're not such a weird thing anymore," says Judy. "People are starting to understand that everything is vibration. People's consciousness has been raised, in that sense. A good portion of people are open to vibrational medicine now. And more people are curious, too. Because of things like ultrasound. "And," she adds, "because the tuning forks go into a different place than our rational minds can think about." A lot of people, she points out, can't deal with massage. "But a tuning fork sitting on your jeans or your foot, that vibration goes through the whole body and starts changing things, and people are much more receptive to that. And the gongs," which Judy uses often, along with her singing bowls, "they have so many over and undertones. They're great at getting rid of that monkey mind. They create that fluffy bed for you to fall into, let it go and reconnect. Plus the gongs are great for group sessions filling the whole space with planetary vibration.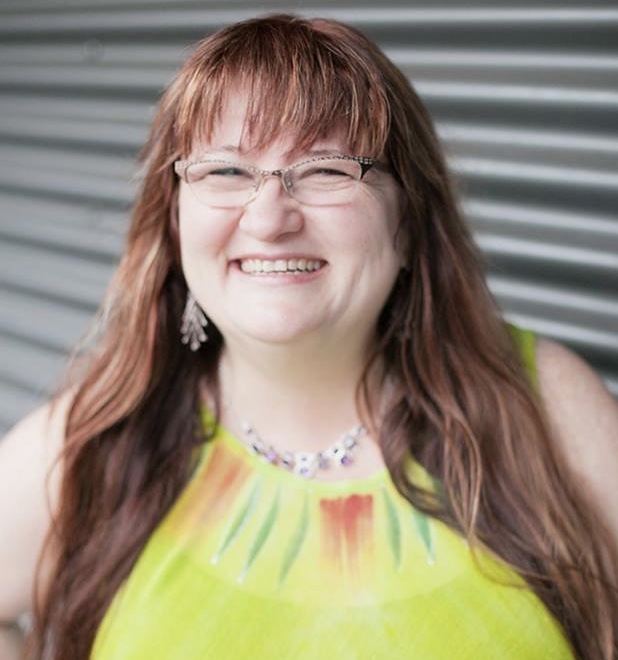 "The tuning forks," she continues, "are more specifically used on acupuncture points which creates a vortex into the body. They're able to fine tune and support the body to create a new pattern. The forks reverse negative pain feedback loops or tightness in the body. But all of them—the gongs, the tuning forks, the bowls—they're all just using sound as a way to get the mind out of the way. They help the body to relax and rebalance to a place of wholeness. "Sound bypasses the mind and creates a faster transformation. When you get mind out of the way, the body's great at healing itself. That's the beauty of Acutonics. Other methods tend to involve the mind. Acutonics doesn't. It helps people shift their perspective on their problems or their ailments. And I love helping people change their perspective on things."
She's also a lover of animals, and spends much of her downtime reading about the latest science news as well as ancient texts and prayers. "This medicine is really deep," says Judy, a Reiki master who also got involved with Acutonics as a way of dealing with her chronic bronchitis, which the Acutonics got rid of. "And as we use it more and more, we're understanding it deeper and deeper." And when you then layer in the planets, meridians and other elements, it goes deeper still. "I look at it as our human body's made up of all these systems," says Judy. "And we have different ways of learning and that's how we heal, too."
Since leaving her busy practice in Washington State, it's given her more time to connect with the international Acutonics community, especially online. She'll be offering online programs, the first of which will be an online clinic in mid-November. Which means people will be able to get clinic hours without having to travel. She'll also soon be offering an online forum and study groups. "What I love about Acutonics is that it's not just one thing that does it," says Judy. "It's the right combination of things. One combination might be acupuncture. One might be vitamins or herbs. One a counselor. One Acutonics. But Acutonics opens the door and lets them all through. For me, Acutonics tied it all together."
Judy will be offering an opportunity to expand your understanding of the Planets and Cosmos while you earn clinic hours toward your Acutonics Certification. This online forum begins on Saturday, November 12 and meets over four weeks, for two hours per session. If you would like to join this great forum you can reach Judy at sanctuaryqi@hotmail.com or phone her at 253-593-4751.