Certified Acutonics® Practitioner, Licensed Senior Acutonics Faculty
Before he discovered Acutonics in 2008, Marco Antonio de Franchi Siqueira used to get very stressed. Worse, the stress led to constant headaches and a terrible sinus condition. Which Marco tried to alleviate first with medication then with Pranic healing (among other things). Finally, it was one of his Pranic healing teachers who told him, Get thee to Acutonics. "That first treatment really knocked me out," remembers Marco. "When I awoke, I wanted to know more about it."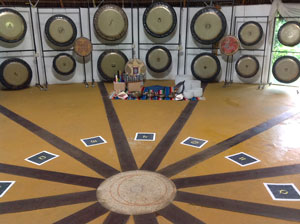 At the time, he and his partner, Marcelo Porto, also a physical therapist, and also, like Marco, now an Acutonics teacher and practitioner and also Brazilian, were living in Miami. Not too far from Acutonics teacher and practitioner Alicia Villamarin. So, Marco called her up. "She didn't get back to me until about two or three months later," says Marco, "because she was on one of her many service trips outside of the country where she would bring acupuncture and Acutonics to people in need." When Alicia returned she scheduled an Acutonics class in Miami that Marco attended.
"That class was a turning point in my life," says Marco. "After completing Acutonics I and II with Alicia I wanted to know when she would be teaching Level III. That's when she said, You should go to the source [the Mothership, in Llano, New Mexico]. And that's when I had a breakthrough: I knew that I should not hold this information for myself. I need to take it to Brazil."
He pauses for a couple seconds, here at the Mothership, where he came for a visit to complete his certification as both a practitioner and teacher and to reconnect with Donna and Ellen. "From my very first session," he says, "I felt the beauty and power of Acutonics getting to me. Because it works. Emotionally."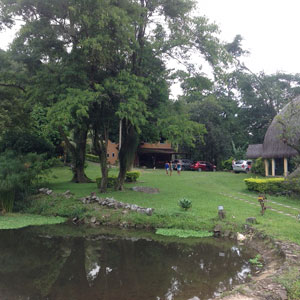 It's a not uncommon experience. Probably the most common. Aside from the overall effect of Life Before Acutonics versus Life After Acutonics.
Born in 1966 in Alto Piquiri, a city in the state of Paraná in the southern region of Brazil, Marco comes from a family almost equal in farmers and teachers. His mother taught Portuguese ("It was hard on me," he says a bit teasingly, "because she was my teacher till 12th grade") and his father was a farmer. One of his two brothers is a farmer (the other an electrical engineer), and his two sisters are teachers. He grew up surrounded by wheat and rye and coffee fields.
As a teenager, though, Marco ended up taking his grandfather to physical therapy appointments. He had a neurological condition with his leg, and the physical therapy helped. Which left a significant impression on Marco.
After thinking about law and going to law school for a couple years (which he liked, just not enough to pursue it), he decided to become a physical therapist. And so, enrolled at the University of Western Sao Paulo, better known as Unoeste. It was while there that he came across a letter that Unoeste had sent out to its students, inviting them to work overseas. His first choice was Italy (his mother's family came from Italy, he speaks Italian and is an Italian citizen). But he wanted to improve his English, so he applied to one of the programs in the United States—in Fort Collins, Colorado.
He relocated in 1991. "I was supposed to go for one year only," he says with almost a roll of his eyes. "It ended up being 23."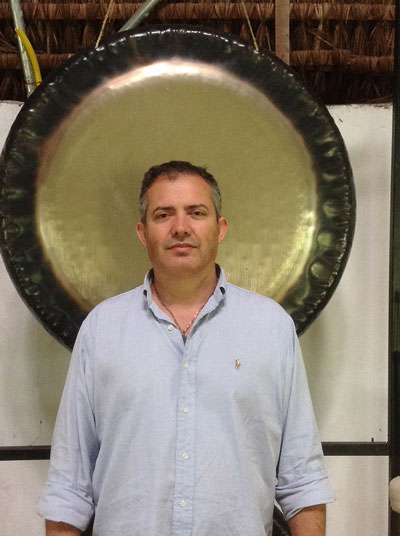 He spent barely a year in Colorado before being moved to a rehab center in Michigan, where he passed the National Physiotherapy Exam and then signed on with a physical therapy chain. Which soon sent him from Michigan to Kokomo and Indianapolis, Indiana. "I loved Indianapolis," he says. "I'd take a drive a little outside the city and in no time, I was in the cornfields."
He then moved from Indiana to Miami, where Marcelo had gotten work. By then he had his green card, and in 2001 they opened their own Touch of Health clinic.
Long interested in things outside basic physical therapy practices, Marco trained in many other modalities—from myofacial release and cranial-sacral therapy to the McKenzie Method and French Auricular Therapy, as well as the Kabbalah and other metaphysical studies.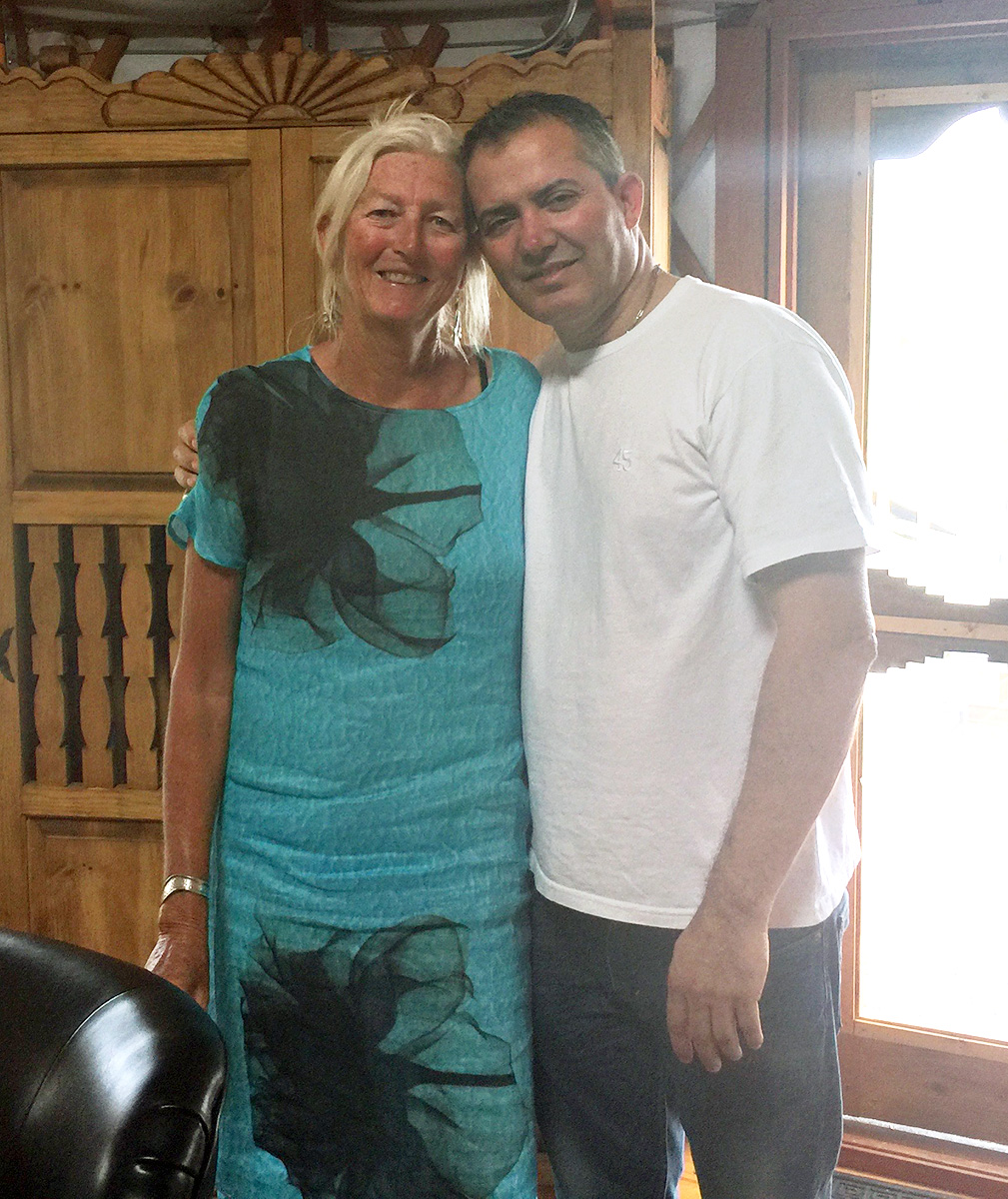 But once he'd discovered Acutonics, it not only seemed to incorporate and complement all that he'd previously explored, it gave him an almost limitless well from which to learn. It also eventually led him to pursue advanced studies in Chinese Medicine in Brazil. He graduated in 2016 as an acupuncturist. "Acutonics is rooted in Classical Chinese Medicine and I was inspired to learn more to deepen my knowledge of this 5,000-year-old medicine."
"One reason I decided to go back to Brazil was for family," he says of he and Marcelo's decision to move back home, and to open up their own clinic there. "But I also got fed up with all the paperwork required in my practice in Miami."
He also had been working too much and wanted, needed, to prioritize his life—"to go," he says, "for what is important. You need to have a life."
So, after almost 23 years in the U.S., in 2012 he and Marcelo returned to Brazil, to Mangaratiba, a city in the state of Rio de Janeiro, where they currently live and where they also opened up Tamae, their healing center. Designed for integrative therapy, Tamae also incorporates nature and sound healing in their teaching and treatment of students and clients.
Hardly just a healing center, Tamae also features multidisciplinary arts and serves as a paradigm on sustainability and stewardship of the Earth.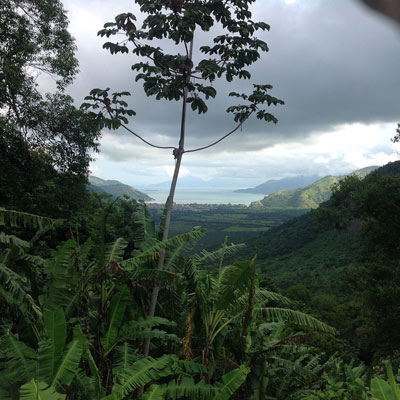 While Tamae is mainly Marcelo's vision, bringing Acutonics to Brazil is primarily Marco's personal quest. It took about two years just to make the move from Miami to Mangaratiba. Marco held his first Acutonics class in Brazil in 2011. "People in Brazil are very receptive to anything alternative," says Marco. "The difference is they're more willing to go natural, with acupuncture and herbs. They're more open to anything holistic."
There are also other differences. There's still not a lot of regulation in Brazil around alternative health care (there's no board there). And the government actually pays for things like Reiki and acupuncture. Marco also succeeded in getting Acutonics as an approved integrative health care modality through the Federaçao Nacional of Therapists; although not yet covered under insurance, he continues to work toward this goal.
And Marco chooses to deal only in cash, no insurance.
Marcelo and Marco are the only Licensed Acutonics teachers in all of Brazil and currently there are about 100 students pursuing their Acutonics studies with them. (Marco is certified to teach the entire curriculum and Marcelo is certified to teach Acutonics Levels I to III.)
And as receptive as people are there to cash payments and alternative therapies, the costs of bringing in the materials remains prohibitive. "There's a 60 percent tax on imports," explains Marco, "so products like the tuning forks are very expensive."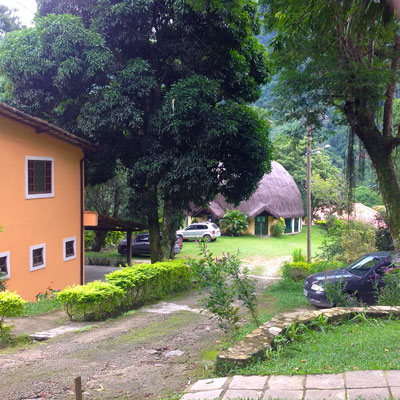 In Portugal, however, where Marco has also begun teaching Acutonics, the taxes are much less and the reception there has been just as eager. "The Portuguese have been very receptive," says Marco. "The energy there is very good."
And at Tamae, which is about 60 miles outside of Rio, as much of their time there is spent on education as it is on actual healing. Given the history of the place, slavery and abuses of the indigenous people there since the arrival of the Portuguese colonialists in the 1500s, "It's about making a shift in people's lifestyles," says Marco. Aside from lectures on meditation and sound healing and demonstrations with the planetary gongs, "the main thing we're trying to do is establish our identity as therapists as a modality."
But as challenging as it's been, it's also very rewarding. "I really enjoy everything I do," says Marco, who uses acupuncture but in truth, about 90 percent of his treatments are Acutonics-based. "People see a shift they don't normally get in acupuncture.
"And I get both physical and emotional reactions," he adds. "Which is one thing I try to stress to my students: You don't have to segregate Acutonics treatment to one or the other. It's very emotional. When you first come to Acutonics from a physical therapy point of view, you don't focus a lot on the psychological nature of wellbeing. Acutonics does. And the East Asian Medicine aspect of it allows us to have a better understanding of things, too."
Acutonics is also one of the few modalities to integrate its patients into the planets. Which for Marco is very important. "It makes you feel home," he says. "You start to see things from a different perspective. It really helps a person to help themselves. On an emotional, a spiritual and a psychological level.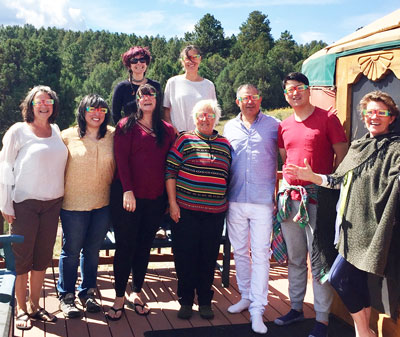 "It balances the energy and you start to feel whole," he continues. "People can see dramatic changes in their lifestyle. The outlook in their life is more integrated."
Teaching has always been a passion for Marco and he is very excited to be expanding the classes he offers in both Brazil and Portugal. He recently taught Level I and II in Portugal and has already scheduled classes there for next year. In Brazil, he is teaching Acutonics Level I - November 17-19, 2017 and Level II January 19-21. 2018. In Portugal he is teaching Level I October 19- 21, 2018 (in Portuguese); October 22-25, 2018, Acutonics Level I will be taught in English. Acutonics Level III will be held October 26 -29, 2018. Marco is also available to mentor students.
In Portugal he is teaching Level I October 19- 21, 2018 (in Portuguese); October 22-25, 2018, Acutonics Level I will be taught in English. Acutonics Level III will be held October 26 -29, 2018. Marco is also available to mentor students. For more information contact Marco at acutonicsbrasil@gmail.com or call 55-21 97977-0809.