Life began for Dorothy Wallis close to nature and animals in the rolling countryside of Illinois. Her parents owned Brenwood dog kennel, where they raised and bred Irish Setters first brought from England for show and field trials. The business boarded every breed of dog and she developed an intimate psychic connection to the dogs and communion with the trees, plants and spiritual energy of the land.
There has always been a merging of Spirit with Science as the idea of separating them never occurred to her. She was fascinated with learning about growth and development from the smallest molecular structure of matter to the mysteries of human consciousness. This intense curiosity has led her on a journey of discovery into metaphysics, spirituality, biology, design, engineering, philosophy, psychology, human development and the formation and growth of consciousness.
Her mother's health issues brought the family to Colorado when she was thirteen. The mountains, spaciousness of the land and sky settled in her heart. But it wasn't long before there was a calling to distant places. She found herself in California at the age of 20 when "Silicon Valley" was just a buzzword amongst the locals. She studied electrical and mechanical engineering working her way up in the tech industry in the Valley, then to the East Coast in Maine at an engineering consulting firm, back to the West Coast to Seattle, working for Boeing, and finally back home to Colorado as a senior mechanical design engineer for Lockheed Martin. During these 15 years, the esoteric and Egyptian teachings of the Rosicrucians took her into the depths of the ancient mystery schools of metaphysics, sacred geometry and the heart.
The interplay of these two worlds has shaped her worldview of seeing and investigating how consciousness moves into form and breathes the vital life force into every aspect of matter. She finds humans to be particularly interesting and her empathic joining brought her into the depths of both the shadow and enlightened aspects of humanity. Understanding the paradox has been a lifelong challenge that fuels her delving into alternative modalities that offer healing of trauma, personal empowerment, and that lift humanity into healthy, loving, relational interactions with themselves and others.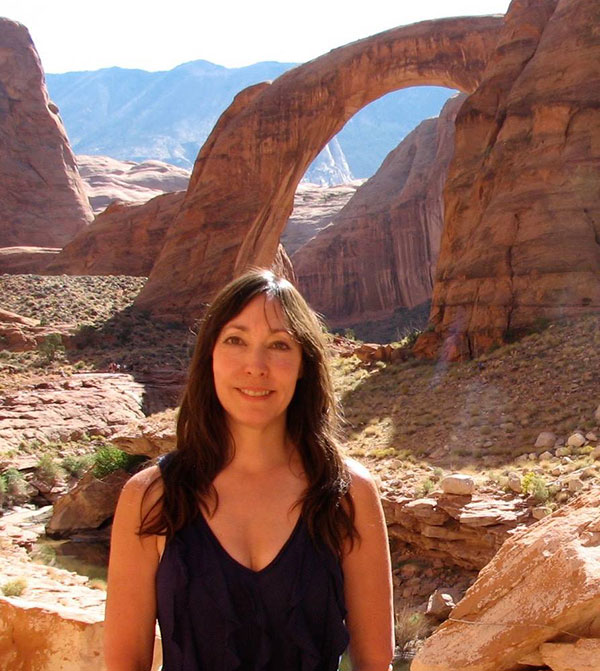 For her it is vital to remember the heart, not just as a mechanism that circulates the vital life force but also, more importantly, the organ that is the intermediary between the soul and the body and the unification with the essence of love. Embodying this knowledge comes from years of study in meditation, Jesus and Buddhist teachings, leading spiritual retreats since 1993, completing a three-year apprenticeship with an Ecuadorian shaman and in 2002 studying with Drunvalo Melchizedek and his work with the Ancient Secret of the Flower of Life.
Equally adept at Western sciences and Eastern modalities, her education ranges from a BS in computer information systems and technical management, to being a certified facilitator of the Flower of Life and the Awakening the Illuminated Heart with the School of Remembering, a certified shamanic practitioner, a psychotherapist with an MA in marriage and family therapy, a certified Relational Life therapist with the Relational Life Institute and a certified clinical hypnotherapist with the Wellness Institute.
Her home base is in Colorado, where the Rocky Mountains inspire her and call her into the wild. She enjoys being in nature, hiking, camping, gardening, snow shoeing, cross-country skiing, traveling and breathing the pure air. She has one daughter who is currently at Temple University earning her PhD in clinical psychology.
The Path of Love:
When my daughter was born, I left the masculine side of life and was immersed in the feminine. My plan had been to be one of the first female engineers to enter the hierarchy of the established bastion of aerospace. I was receiving yearly promotions and managing a large project and a host of subcontractors. With her birth, spirit took me on a different path and that path was one of Love. Falling in love with my daughter brought me deep into my heart. Everything else fell away. My husband was transferred to Hawaii and I went with him. Days were spent with my daughter, playing in the sand, connecting with the sweet fragrance that is always in the air, and feeling the power of the ocean and Pelé. For a year and a half, I was submerged in waves of the nurturing power of the feminine.
Upon returning to Colorado, I had changed. I needed to be with my precious daughter and could not re-enter a world that consumed 60 hours a week away from her. I found work with the Boulder Valley school district at the local elementary school. My first position was as a para-educator, working with special needs children. Their needs were enormous, as most had been through devastating trauma. There were also those born with autism, Down syndrome, and children born with fetal alcohol syndrome. My empathy and compassion grew and re-invigorated my pursuit of the heart and intuitive psychic abilities.
Along with a team of dedicated mindfulness and spiritually based friends, we started a team bringing vision retreats, silent Vipassana-style meditation retreats and teachings to people. I knew that this work needed to be grounded in science and psychology, as well as spirituality, so I went back to graduate school at Regis University to receive my MA in psychotherapy. A forever learner, I continue to do research and take skill-based training in the latest modalities.
Experimenting with Acutonics and the Forks:
My first introduction to Acutonics came through my friend, Francois Thibaud, who led me to Donna and Ellen. He was experimenting with the Fibonacci frequencies using the tuning forks that Donna developed. He invited me to be a subject for his research. I felt the energy of sound moving through my body and, with Francois' powerful intention, lifting me into altered states of consciousness. Some of these sessions took me outside of my body to remote viewing and connection with ancient peoples, others into timeless awareness, and still others into past remembrances. It was a fascinating process of learning more about myself that captured my attention into the possibilities of sound, healing and how it affects consciousness.
The Marriage of Acutonics and Psychotherapy:
Incorporating acutonics concurrently with psychotherapy is a beautiful marriage that I am exploring. Blending the two modalities allows the integration of the physical, mental, emotional and spiritual bodies that expands the healing qualities of both. Intention is the focused energy of consciousness and when somatically directed it touches places within that open up space for movement. The sound frequencies of the Acutonics forks move out the blocks and places of resistance throughout the meridians while calming the brainwaves into alpha and theta. It brings a person into a deep state of receptivity, and through the guidance of hypnotherapy allows a person to safely and consciously touch the disturbances and release them at the core. Clients are empowered through their inner intention and conscious awareness to heal themselves.
I believe a primary responsibility of the practitioner is the realization that the client, in tandem with their body and inner guidance, does the healing. The practitioner is a knowledgeable guide that offers assistance and connection with a loving heart.
A Fellow Traveler:
Each client that I see is a fellow traveler. In my practice, located in Lafayette just east of Boulder, Colorado, my goal is to empower each one to recognize and embody their inner wisdom to heal, to create and to live life to the fullest.
Empowering People Safely:
People sometimes fall asleep during an Acutonics session. It is fine to do so and yet more empowering if they are aware. Being relaxed and feeling safe is one of the miraculous aspects of Acutonics. It moves people safely into their body. When a person is in a conscious state of awareness during a session, it helps them to touch places inside of themselves that have remained hidden and contained. We can go hand in hand together with them into the depths and empower them. Inside the body the core energies of disruption are found and this is where transformation can occur. What does this energy hold? Where is it located? How does it move or not? Is it heavy? Is it light? What does it feel like? What does it look like? What emotions arise? As a client, you can become very aware of it. You become grounded and embodied. You can discover the hidden meaning and purpose and begin to accept and love every part of yourself. The energy integrates through this loving touch. Loving all of who you are is a transcendent and healing experience and one that I wish for all of us.
New Horizons:
Tapping into her deep knowledge and unique approach to working with sound-based therapeutics in her clinical practice, Dorothy is collaborating with Donna, Ellen, Ron LaPlace and Erin Taylor in the creation of a new advanced Acutonics course New Horizons: Evolution of Consciousness, which will be offered for the first time in September at the Mothership.