By Judy Bernard EAMP, MAc, LAc, Senior Faculty
About a year ago I moved to Nashville, Tennessee, not a place I'd given much thought to or even wanted to visit. We were brought here by my Beloved's work, and after finding a place to live I began to research things to do in the area. I was really pleased to discover the Nashville Chooses Peace Festival. None of our belongings had arrived yet, no gongs to create a booth, so I decided to volunteer and have fun. I met the most amazingly kindhearted group of people that have become my best friends here. I must say Nashville is the kindest city I have ever been too. I had found my pod!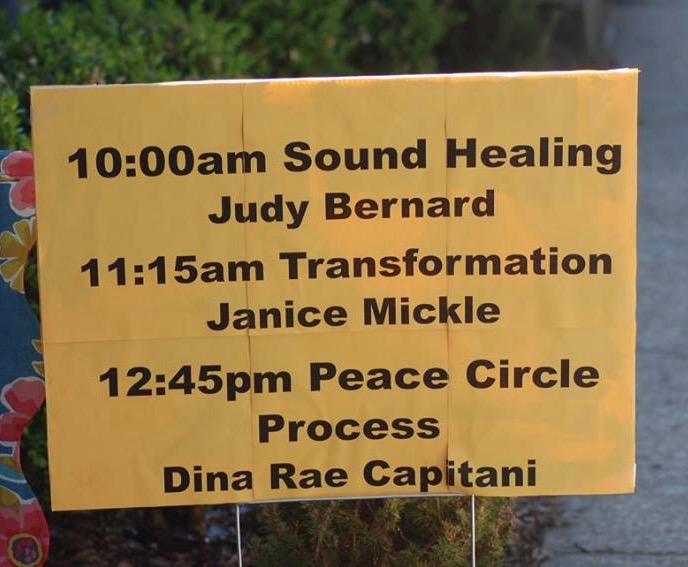 This year, I joined the committee to help put on the 2nd annual Nashville Chooses Peace Festival. The event was a huge success, it included bands, vendors, food trucks, t-shirts, a kids zone, drumming, a peace pole and we ended the day with everyone forming Nashville's largest peace sign, with drone photography so that we could share it with others. The festival gifted me with a booth, which I designed to be experiential and called, "Love in Action". The intention set for the booth experience was to create a place where people could feel the power of love and their connection to the Universe. The day was kicked off with a gong meditation in the sanctuary and then activities in the booth. The mediation was beautiful. The booth contained activities including the goo experiment, body hacks, be a force for good, a self directed sound experience and of course a sampling of dark chocolate for good heart health.
The Goo experiment is a mixture of cornstarch and water. Where participants are told to touch the bottom of the container. Most try to force their hands through the goo, which doesn't work and is messy. The trick is to gently rest your hands on top of the goo, then the goo surrounds your hands and let's you touch the bottom. This activity helps people understand that being gentle is actually better than force. When we are gentle, life surrounds us and we can we can obtain our goals easily and effortlessly.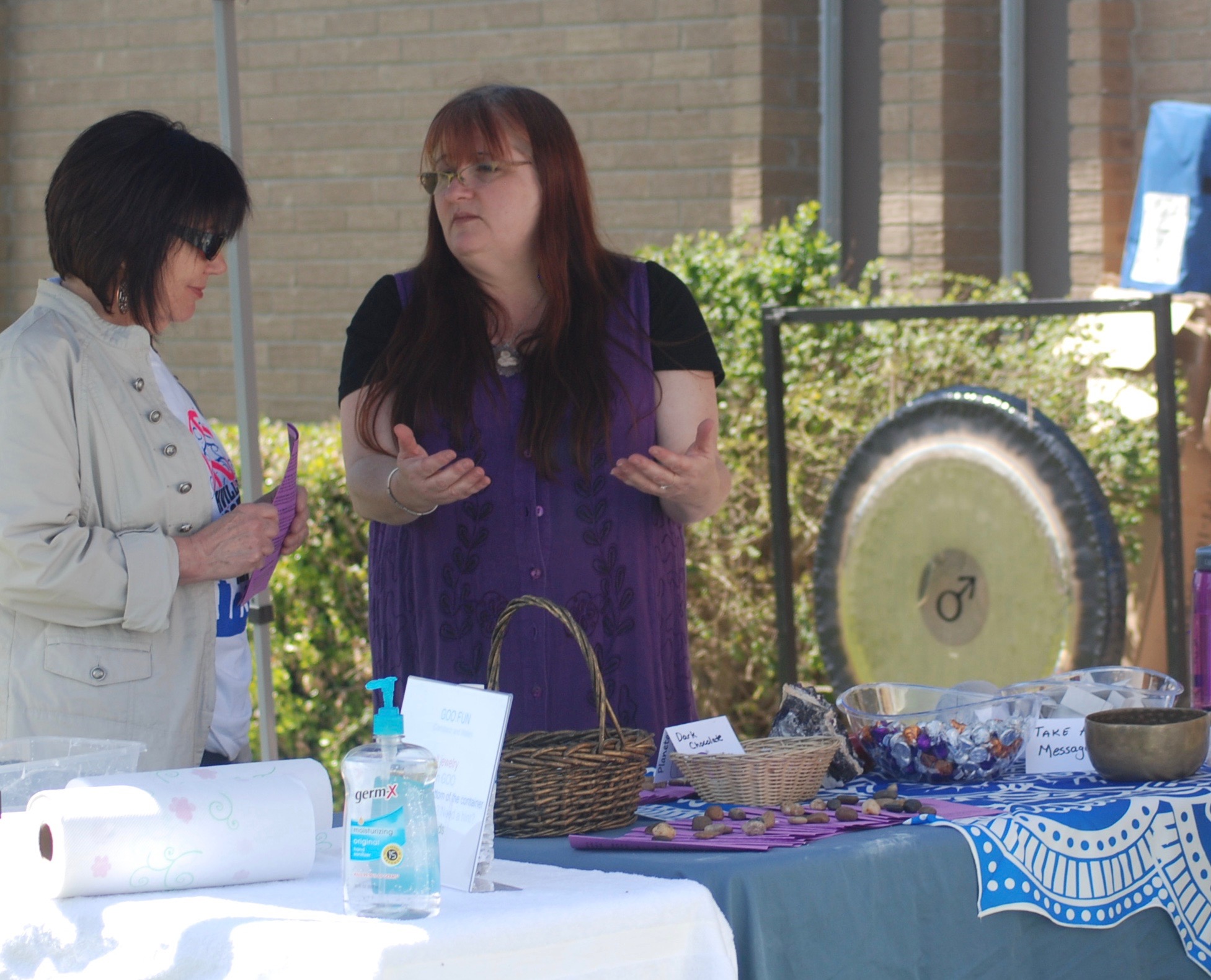 The life hacks were demonstrations on how to increase your strength and energy. The one hack people enjoyed the most was connecting the Ren Mai and Du Mai with the tip of their tongue, completing the microcosmic circuit. We did muscle testing with their tongue sticking out, the results demonstrated overall weakness in the person. Then we muscle tested with the completed circuit the body was strong. People got it and were excited to take this new skill into their everyday lives.
With the premise of, "I am a #force4good" a pamphlet was created that listed ways to volunteer in the community based on what you love. There is so much bad news in the world it is easy to get lost in negativity. So we asked these heart-based questions. What calls to your heart? Do you hear the need in the world? Why not use your time, talents and treasures to be the good in the world. Volunteering will make your heart sing as you help others in the areas you enjoy. Whether it's 30 minutes a week or once a month helping others will give to you as much joy as you give to others. Be The Change!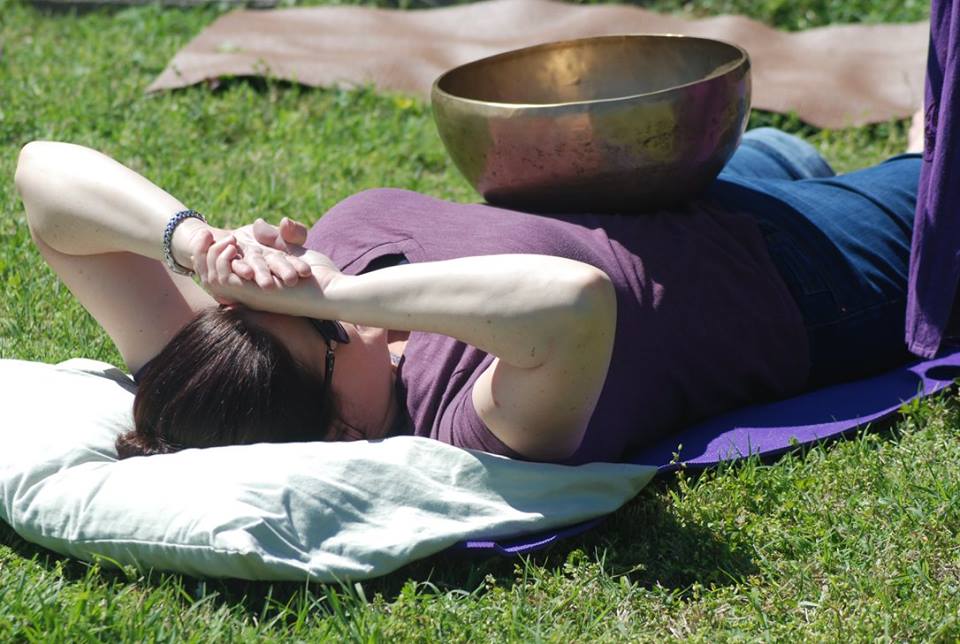 The self-directed sound experience was playing with singing bowls. Folks placed singing bowls on their backs, knees, stomach, and of course a favorite, over their heads.
The gongs were also set up so that people could receive a quick introduction to sacred instruments, including how to play them gently, what the symbols represent and how to work with two mallets. The first gong they played was Chiron, then Venus and lastly Mars. Most people were hesitant at first but once I handed them the mallets and they made the first sounding, their eyes would light up and big smiles would grace their faces. You could see the inner child come out to play. Participants were curious, excited, laughing and eagerly listening to what sound would be shared by the gong.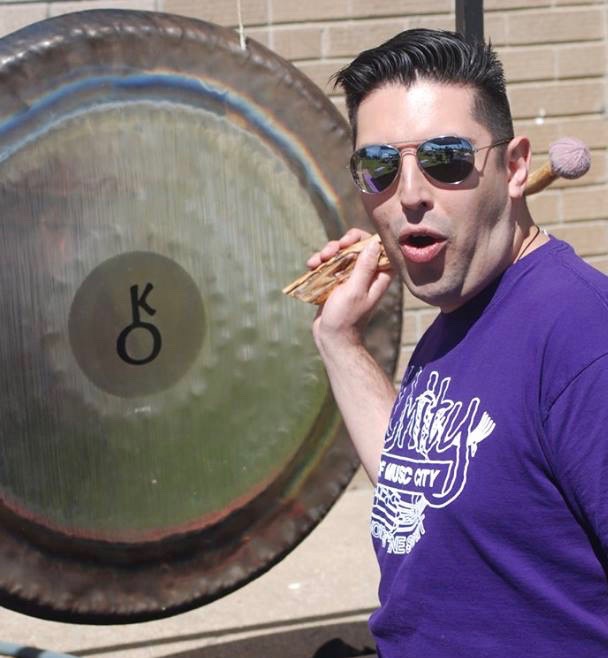 A friend of mine who is a very gifted psychic was playing Chiron. He suddenly stopped and said, " I don't know what it is? But I feel lots of horse energy, like I am in a herd of horses!" Yep, Chiron was sharing his messages.
One of my favorite groups of gong players, were a group of older women. One woman in the group really wanted to play the gongs but the others weren't so sure. I showed them how to play and tickle the gongs with the mallets and the most daring woman took the mallets. She played for a few minutes and then her friends followed. Oh my, they were having fun! They played for quite a while and others enjoying watching them. Their joyful spark was contagious. It was so fun to see spirits come alive with the magic of sound.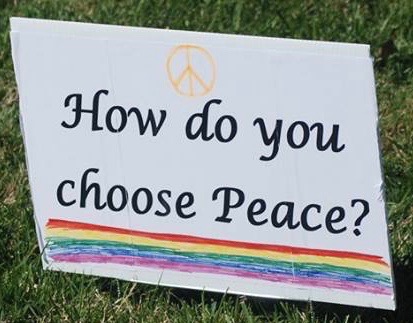 Where will the gongs go next to share their magic? Stay tuned.
I want to extend a very special thank you to Debbie Neely, who captured the day with her photography.
Judy Bernard will be offering an Acutonics Online Clinic Forum in September 2017 and Acutonics Level VI: Case Studies, Clinical Documentaries Online in October and November 2017. Registration and more information: sanctuaryqi@hotmail.com or call 253-593-4751