Donna Carey
Many of our teachers and community attended classes and teacher training with Steve Evans about 20 years ago experiencing his enthusiasm, optimism, and commitment to being a source of love and light for others. For a time, Steve lived in Llano, and we went on many walks and snowshoes with our dogs and people too. We shared a great love for nature, dogs and transforming humanity. Later he moved to Taos to continue his body work practice in combination with Acutonics. I was always struck by the spiritual commitment of my Sagittarius brother, his dedication to service, and his optimism. We would often talk about peoples' capacity to change, their willingness or unwillingness, and what always stood in the way. We always ended with how can we help? And stay curious.
His life changed and took him out of New Mexico, and he continued his personal journey of evolution, change and transformation. We lost touch with one another but during the catastrophic fires here in New Mexico he reconnected as he had moved back to New Mexico. He was concerned for us and the Mothership and only later through our conversations did I realize his own struggles and health condition.

The re-connection allowed us to recognize time is nothing except when it is at your doorstep. He was suffering very much, but always kept a positive attitude, and demonstrated a deep understanding of personal and collective history. Our numerous texts and encoded messages were deep and sincere. I cannot share his final thoughts and evening pondering, as they were private. However, I can tell you that until the end of his life, Steve remained who he was, troubled by his past mistakes, realizing, and embracing his humanity and vulnerability, devoted to a life of the spirit and of healing and mending the broken.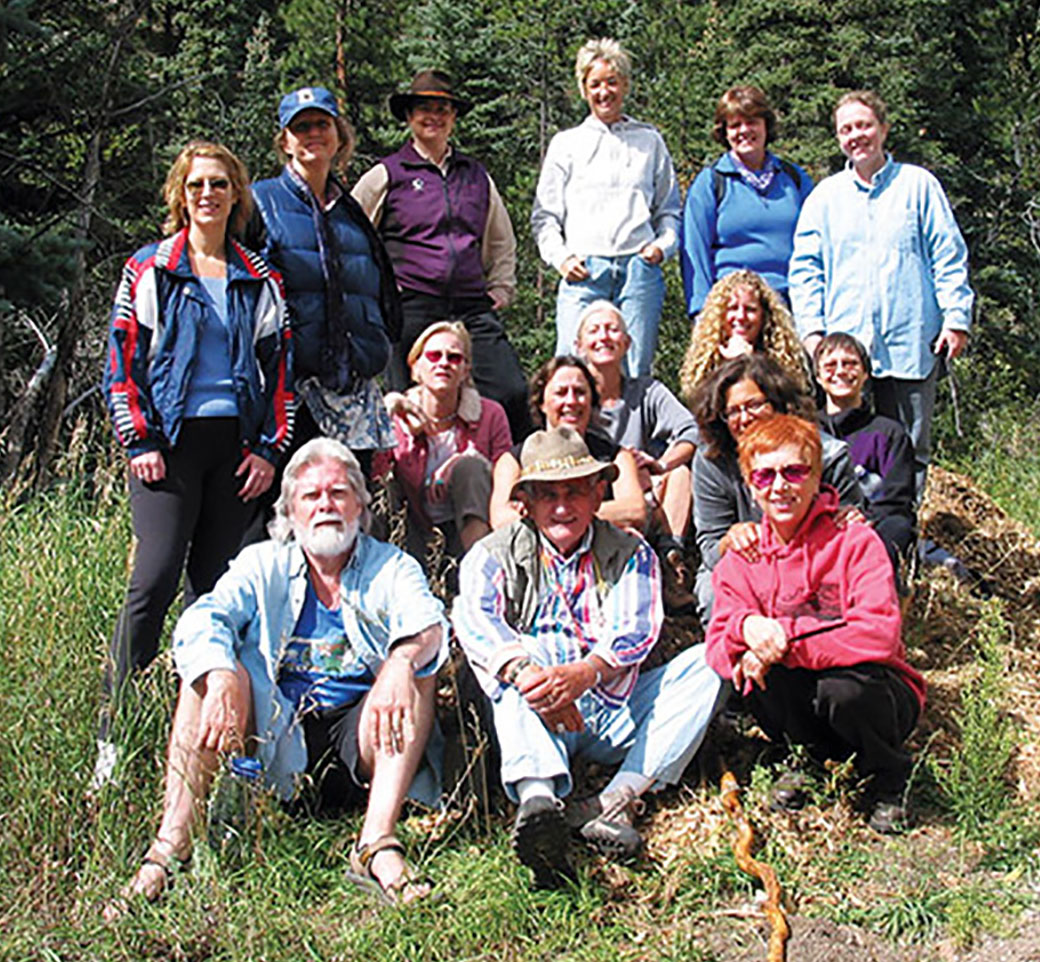 Steve during an early morning walk at Sunrise Ranch, (bottom left), where we all learned the wisdom "we will know what we need to know when we need to know it."
As Steve contemplated going into hospice as soon as possible, open to other avenues and doors, he shared the Bodhisattva Prayer for Humanity with me and said he realized it was up to all of us to be a source of love and light.

May I be a guard for those who need protection,
a guide for those on the path,
a boat, a raft, a bridge for those who wish to cross the flood.
May I be a lamp in the darkness,
a resting place for the weary,
a healing medicine for all who are sick,
a vase of plenty, a tree of miracles.
And for the boundless multitudes of living beings,
may I bring sustenance and awakening,
enduring like the earth and sky
until all beings are freed from sorrow
and all are awakened.

— Shantideva, Indian Buddhist sage, 700 AD

Steven died peacefully in the company of Tawny his devoted partner of 14 years and his dog, Saint.