We had to skip Acutonics Camp in 2020 for 2 reasons: COVID 19 and smoke from wildfires. This year, we had a WONDERFUL Camp that was threatened by a very nearby fire and possible smoke, but we prevailed and were truly blessed by the containment of the fire and the prevailing winds that blew the smoke other places. (Our apologies to the East Coast and the Southwest).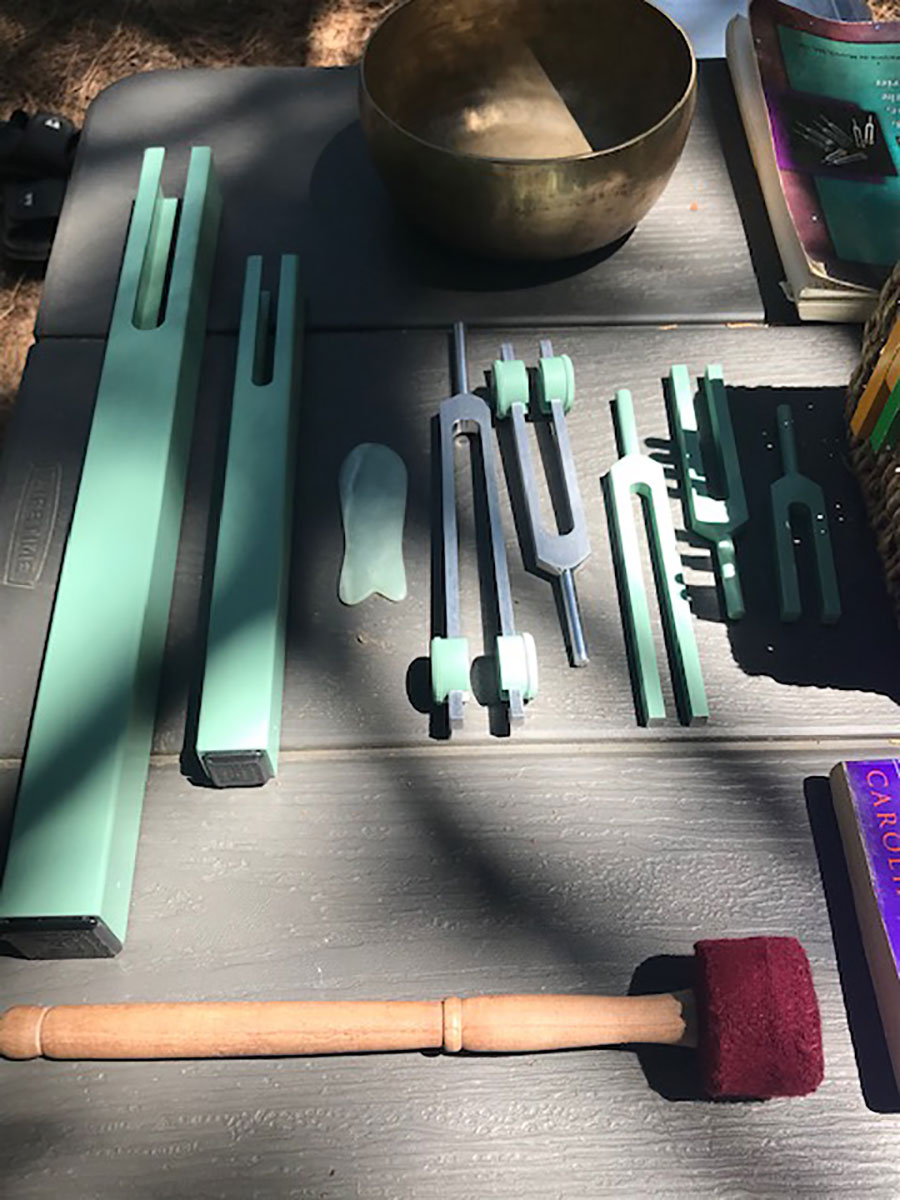 Seventeen hardy souls made up our lively and loving group. Most were repeat participants who know how magic happens at Mt Shasta and especially at Acutonics Camp. We always begin camp with a gong ceremony, poetry, and the inquiry of "what brought you here at this time?" It was profoundly touching to us to hear several people say that they "feel so safe at Acutonics Camp, it is a place I can be totally myself".
This year we had four new gongs of our own: Saturn and Jupiter, and Neptune and Mercury that joined our gong gang in 2020. Natalie LoBue brought her Neptune gong as well as Crystal bowls, rods that hang on the gong stands and other wonderful sound instruments. We decided that two Neptune gongs were needed to help the drought and heat that are a plague for California this year!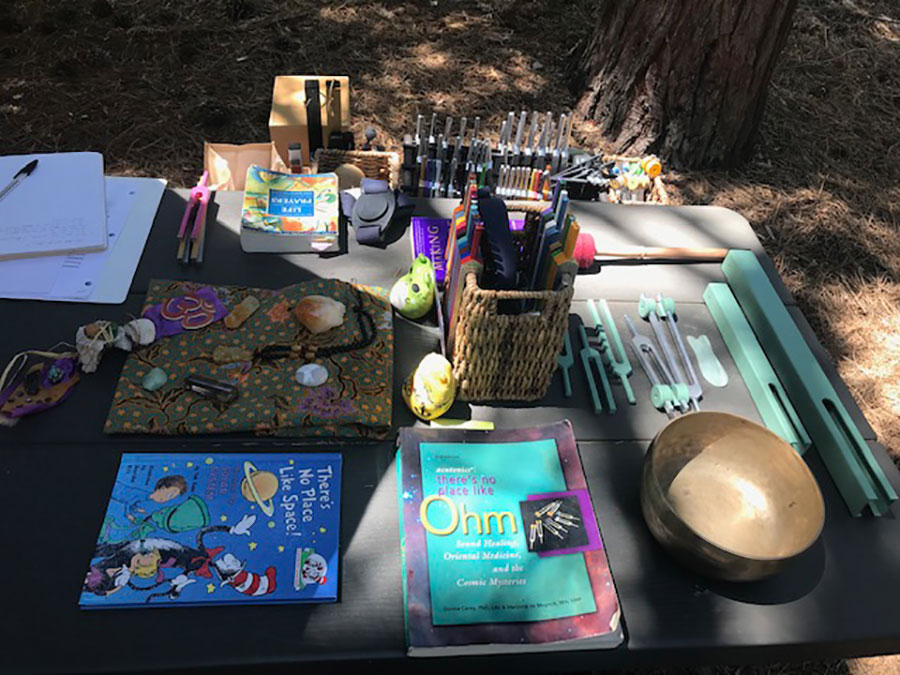 We enjoyed the presence of three Venusian Yang men: Will Vukmanic, Chris Estes and Stuart Bell. Each is an experienced practitioner in their own field, and in a spontaneous loving process, offered a Hygiea blessing to every participant at Camp. They used the mid and low Hygiea hand chimes. There wasn't a dry eye to be found during this deep honoring of the feminine. This was a natural off shoot of the ongoing discussion and teachings we had been doing about Hygiea since the first day of Camp. We can't wait for the Hygiea gong!