Classes by this Instructor
Date & Time:
Friday, August 6, 2021 - Sunday, August 8, 2021 | 9:00am - 6:00pm
Location: Zoom Live - Central Time Zone
Course: Acutonics® Level IX: Sedna Superconductor
Date & Time:
Friday, August 20, 2021 - Sunday, August 22, 2021 | 9:00am - 6:00pm
Location: Zoom Live - Central Time Zone
Course: Acutonics® Level II: Higher Harmonics and the Inner Nature of Tone
Date & Time:
Friday, October 8, 2021 - Sunday, October 10, 2021 | 9:00am - 6:00pm
Location: Zoom Live - Central Time Zone
Course: Acutonics® Level I: Sound Gates to Meridian Harmonics
For additional options check our class finder.
Mary Burke-Kelly, BA, PAI, NCGR Level I, MAFA, Senior Faculty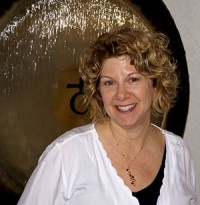 Dallas and Fort Worth, TX
817-918-3939
Mary was an Acutonics patient for eight years and was drawn to study and practice Acutonics following a healing crisis of her own that taught her the causal relationship between emotions and physical health.
Mary specializes in the emotional and psycho-spiritual approaches to healing with Acutonics. She also uses the esoteric acupuncture patterns developed by Mikio Sankey adapted for Acutonics to help others find their passion and path in life. She is a Facial Soundscapes practitioner, having studied with Mary Elizabeth Wakefield. Mary has studied Neo-Classical Pulse Diagnosis with William Morris, LAc and uses his method of pulse diagnosis in her Acutonics practice. Mary practices and teaches Acutonics as Dallas/Fort Worth Acutonics. She is a Certified Acutonics Practitioner through the Acutonics Institute for Integrative Medicine and is certified to teach Acutonics Levels I-IX and Acutonics Elective: Energetics of Points and Meridians.
Mary has been a professional western astrologer since 1993. In 1996 she began to teach Basic and Natal Western Astrology and is known for her practical workshops on relocation astrology, career cycles, and finding your challenge and gift in life through the prenatal eclipses. She feels Acutonics is the perfect marriage for her knowledge of the planetary archetypes and desire to assist others in their spiritual ascension.
Mary has been a guest lecturer for the Astrological Society of North Texas and currently is the membership chair for that group. Besides being a member of ASNT, she is a member of the American Federation of Astrologers and Professional Astrologers Incorporated. She holds professional certification through PAI and Level I National Council of Geocosmic Research. She has taught astrology at Owl's Clover, a metaphysical center in Fort Worth, The Trinity River Campus of Tarrant County Community College, and at the Acupuncture Wellness Community Clinic in Fort Worth.
Mary holds a BA in Advertising from Penn State University and, prior to metaphysics was VP of Media Planning for a large advertising agency in Dallas, Texas. She is an ordained minister for Shen Tao Ministries. Her pre-natal eclipse indicates that Mary's gift is raising the awareness and expanding the horizons of others. Her Moon in Cancer makes her a great mentor and her Mercury in Capricorn reflects her clear, organized, practical communication and teaching skills.