Vibrational Acupuncture: Integrating Tuning Forks with Needles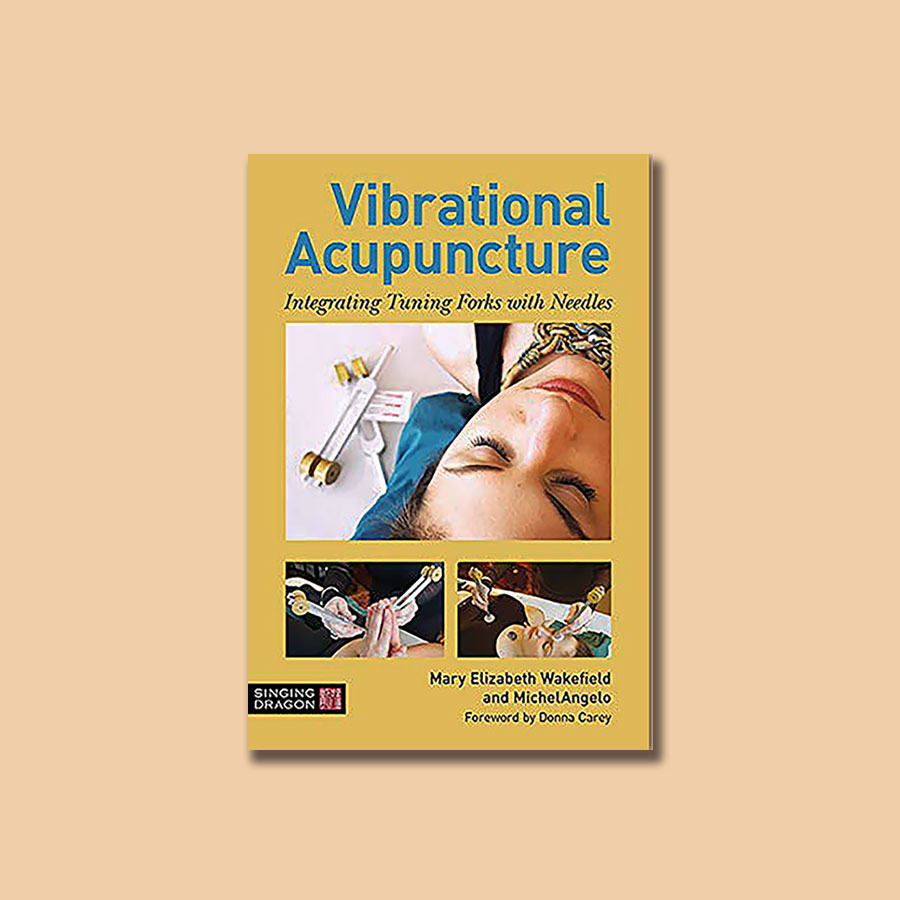 ##Book-MEW-VA
Authors: Mary Elizabeth Wakefield and MichelAngelo
Foreward By: Donna Carey, LAc
Publisher: Singing Dragon
Hard Cover: 280 pages
Cover Design: Tango Media
Language: English
ISBN: 978-1-84819-343-7
Product Dimensions: 6.9 x 0.9 x 9.8 inches
This ground-breaking book brings the Acutonics® sound therapy methodology, tuning forks and acupuncture needling together as vibrational acupuncture. The book covers the theory and practice of vibrational acupuncture, including an overview of Quantum music theory and a detailed set of protocols for face and body using needles, tuning forks or a combination of the two. The benefits of sound healing are numerous, such as the impact that it can have upon the physical and emotional distress experienced by cancer patients. The combination of tuning forks and acupuncture needles can promote longevity and well-being and can reinforce an individual's capacity for receptivity in a media-driven world.
"Brilliant blending timeless wisdom and forward-thinking techniques, Vibrational Acupuncture resonates at the deepest levels of healing." –Annie McDonnell, Acupuncturist, Sound Practitioner, Editor and Founder of Joy Alchemy Acupuncture.
"Every acupuncturist, sound healer and Asian bodyworker will obtain insight within these pages.", —William Morris, Ph.D, DAOM, Author, Practitioner, Teacher
Mary Elizabeth Wakefield, LAc, MS, MM, is internationally acknowledged as a leading authority on facial acupuncture. She is an acupuncturist, herbalist, Soundscapes practitioner, Zen Shiatsu and cranio-sacral therapist, professional operatic soprano, and flutist.
MichelAngelo, MFA, is a professional operatic tenor, classical composer, pianist, medical astrologer, sound healer, diviner, and writer, who taught music theory at the university level. He has been published in Oriental Medicine Journal and various astrology magazines.