Ruby Micro Gem Tip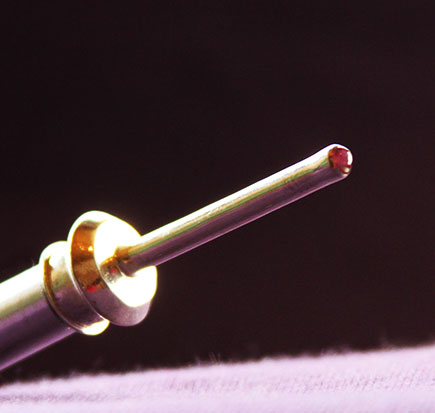 #GT-PRO-RU
$170.00
does not include tax or shipping
Ruby Micro Gem Tip designed specifically for auricular therapy, hand and foot therapy, or any micro system including Su Jok, and scalp acupuncture.
Ruby - Fire Element: Intensifies life force, brings fire into life and revitalizes organs and systems. Creates passion and motivation as well as defending against psychic, emotional or physical attack. Cleanses blood, supports adrenal glands, kidneys, reproductive organs and Spleen. Improves circulation and enhances immunity.
Don't forget to purchase Ohm Bored our forks to use with your Gem Tips.