Chiron Set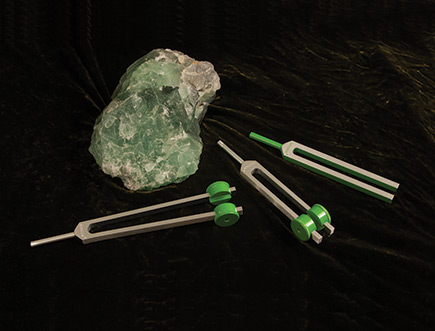 #TFS-CHI
$295.00
does not include tax or shipping
This item is part of Acutonics® certification:
The Acutonics Chiron tuning Forks invite us to explore our own wounded healer and to take a journey that reconnects our earthly and heavenly selves. We are called to move through and beyond the physical wound and reunite with our divine origins.
A planetoid, Chiron resides between Saturn and Uranus and was discovered in 1977. In the Chiron myth, a centaur was abandoned at birth by parents who were disgusted by his appearance. An incurable wound in his leg, combined with the foster fathering of Apollo, god of healing, set him on a personal journey towards greater wholeness, integrity, and love where he learned to practice the healing arts.
The cosmology, psychology, mythology, and applications of the Chiron Set is explored in-depth in our Practitioner Training Program: Acutonics Level III: Harmonic Attunement®.

This Set Contains: Low, Middle, and High Frequency Chiron forks in a storage pouch.
For easy activation, pair with Acutonics Belted Acuvator or Acutonics Table Top.