Acutonics Ohm® Octave Set Bored Gem Tip Forks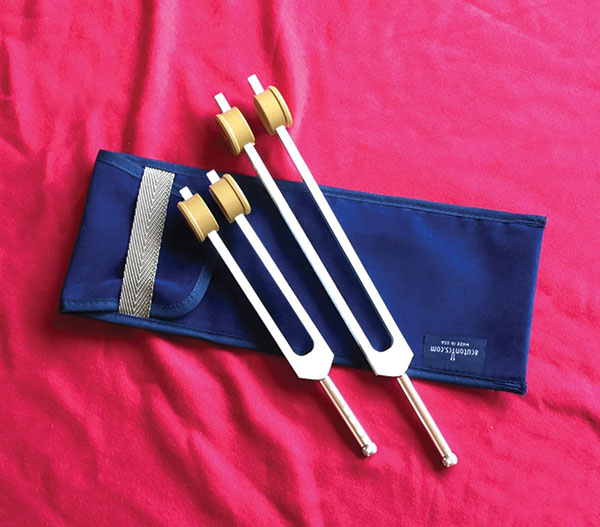 #GT-OOBML
$265.00
does not include tax or shipping
These specialized tuning forks have been modified to accommodate a gem tip. Each fork has a removable cap at the bottom of the fork stem that unscrews so that an Acutonics Gem Tip can be inserted and remain securely attached to the tuning fork when the fork is activated.
The Ohm Octave provides a perfect balance between the Middle and Low Ohm Bored Out Tuning Forks, containing one of each. The Acutonics Ohm® Octave shares many healing attributes and characteristics with the Ohm Unison, but is also an excellent way to balancing hyper-energy, and provide support for menopause and perimenopausal symptoms, as well as energetic transition of movement from one state into another. Learn more about Acutonics Ohmworks® Tools for Self Care.

Includes Middle Ohm Tuning Fork, Low Ohm Tuning Fork, instructions, and storage pouch.

For easy activation, pair with Acutonics Belted Acuvator or Acutonics Table Top.