Heidi Irgens, MA, CRTS, LSH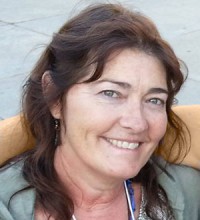 San Anselmo, CA
415-450-8739
Heidi Irgens, MA, CRTS, LSH and Certified Acutonics Practitioner, is a lifetime learner in the field of Consciousness Studies. She received her a MA in Interdisciplinary Consciousness studies from JFK University in 1989. A dowser for more than ten years, she teaches dowsing and is active in the West Coast Dowsers Chapters. Heidi founded her company Energease in 2010 and combines Acutonics with Aromatherapy, Reiki, Energy Medicine, Herbalism and Flower Essences. With a background in music, she also brings singing to her sessions, with influences from her years with the Threshold Choir and training with Tom Kenyon.
Heidi served in the USMC as a Broadcast Journalist in Quantico, Japan and San Francisco. With an extensive background in video production, Heidi strives to bring concepts and alternative ways of looking at things to a wider audience through video.
Heidi grew up in southwest Michigan and has been living in the San Francisco Bay Area since 1986.