Beth Stewart, AP, Dipl Ac, MA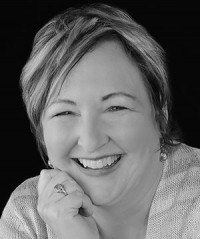 Phoenix Rising: Wellness Center - 101 W. Maumee St., Adrian, MI 49221
517-759-4018
Beth has been practicing wholistic wellness for over 15 years, and has a private practice in Southeast Michigan. She is a Registered Acupuncturist in Michigan, and a Licensed Acupuncture Physician in Florida. She is a Diplomate of Acupuncture through the National Commission for the Certification of Acupuncture and East Asian Medicine (NCCAOM). She received her East Asian Medical training at the Academy for Five Element Acupuncture in Gainesville, FL and incorporates Five Element theory into both her acupuncture practice and Acutonics teachings.
Her clinic, Phoenix Rising: Adrian Wellness Center is dedicated to the concept that wellness is a combination of a sound body, a quiet mind and a delighted spirit. She leads a team of Massage Therapists, Naturopathic Physicians and Acupuncturists to support and guide patients with time-tested Chinese Medicine, Qigong, Acutonics, herbal oils and decoctions, life coaching, massage therapies, nutrition and enticing educational programs.
For over 10 years, Beth had offered Acutonics Sound Healing Seminars & Harmonic Sound Healing Sessions. She uses 7 symphonic gongs, Tibetan bowls, and other ancient sound healing techniques.