Classes by this Instructor
Sorry, no classes are available.
For additional options check our class finder.
Eeka King, LAc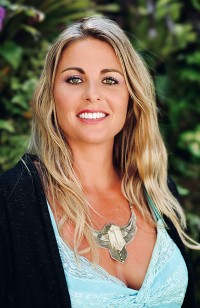 Australia
011-61-0439 382114
Eeka King is a certified Acutonics Practitioner and licensed Teacher of the Acutonics® certification program in Australia. She established Acutonics Australia in 2013 and is the Australian distributor of the Acutonics® Sound Therapy Tools.
Eeka King has been a seeker of spiritual and esoteric wisdom since she was a teenager and has been working in the healing profession for over 20 years.
Her first modality was Astrology, and she did a year of training in 'Astrological Therapeutic Counselling' with Universal Astrology when she was eighteen. From there she was led into Energy Healing and trained to a Level of Reiki Master. Eeka then completed certificates in Remedial massage, Chinese Tuina and Oriental Acupressure and worked extensively as a body-worker for many years. After experiencing acupuncture at the student clinic whilst training in massage, she instantly fell in love with the healing philosophy of Chinese Medicine which views disease as being imbalance of the organ meridians and aims to harmonise all aspects of body, mind and spirit.
After completing a 4 year Chinese Medicine degree mid 2005, her interest in Astrology re-ignited and she was thrilled when Alan Oken (American Astrologer) teamed with her previous teacher, Maggie Kerr offering a Master class series in Astrology, which she completed in 2007.
Eeka has been the co-owner of a Chinese Medicine practice in Brunswick Heads since 2009 (near Byron Bay) - Bayside Acupuncture and Herbal Medicine Clinic. Eeka practiced there for a solid decade and her area of clinical passion for many years was the treatment of women's health, fertility, pregnancy, birthing, and post-partum healthcare. Also, her passion for Natural therapies and Astrology inspired her to much research and practical knowledge in natural fertility management. Eeka prepared lunar ovulation charts (using the Jonas system) for her fertility and pre-conception care patients, and her first experience teaching was offering workshops in natural fertility, conscious conception, and natural contraception methods privately and at women's events.
With the growth of Acutonics in Australia some years ago, Eeka had to step completely out of the acupuncture clinic to put her attention solely into Acutonics. She followed her true passion and calling which was sharing and teaching this profound sound therapy and offering Acutonics® Sound Medicine sessions from her private sound temple she created.
"From the moment I first experienced the healing sound vibrations from the Acutonics® tuning forks, I instantly fell in love and experienced an innate knowing that Acutonics was going to become a major part of my life and that I was destined to teach it. This healing system combines and integrates all the sacred sciences and all the healing modality's I have worked with into One. The clinical results and powerful effects I have witnessed are profound and I really do believe that Sound and its integration with Eastern healing philosophies will be the medicine of the future. Since becoming a Certified teacher of this incredible modality, I am on an inspired mission to awaken many souls to the gifts of this harmonic medicine".
Eeka is thrilled that she has now created a growing community of Certified Acutonics® Practitioners throughout Australia.