Classes by this Instructor
Date & Time:
Friday, June 2, 2023 - Sunday, June 4, 2023 | 9:00am - 6:00pm
Location: Saint James, Long Island, NY
Course: Acutonics® Level I: Sound Gates to Meridian Harmonics
Date & Time:
Thursday, June 22, 2023 - Saturday, June 24, 2023 | 9:00am - 6:00pm
Location: Saint James, Long Island, NY
Course: Acutonics® Level II: Higher Harmonics and the Inner Nature of Tone
For additional options check our class finder.
Donna L. Nesteruk, LAc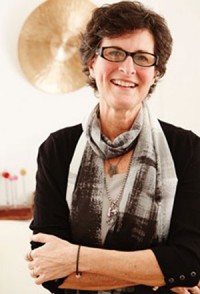 Huntington, Long Island NY or Saint James, Long Island, NY
631-848-8856
Donna Nesteruk is a Nationally Board Certified Licensed Acupuncturist by the NCCAOM and earned her Masters Degree in Traditional Chinese Medicine (TCM).
Donna is a Certified Acutonics® Teacher and a practitioner in Acutonics® Planetary Tuning Fork Healing Therapy. She offers her patients a healing experience that can be based on either needle or needle-free treatments.
Donna holds an Advanced Certification in Constitutional Facial Rejuvenation with acupuncture since 2000. Acutonics® Tuning Forks are implemented as part of the Facial Rejuvenation protocol. Ms. Nesteruk studied both therapies under teacher and practitioner Mary Elizabeth Wakefield, LAc.
Donna is certified in Vocal Toning, a Certified Reiki Master, a Certified Emotional Freedom Technique (EFT/Tapping) practitioner, Certified Hypnosis Consultant, and a Certified Drum Circle Facilitator working with resident veterans, students with special needs, yoga studios, and other groups.
Donna is certified in Sound Healing offering Sound Healing workshops with gongs, quartz crystal bowls, drums, and other instruments to provide a meditative and healing environment. Donna is a member of the Sound Healers Association.
Donna is available to see patients in both Long Island New York, and NYC.