Classes by this Instructor
Date & Time:
Saturday, May 1, 2021 - Saturday, May 8, 2021 | 11:00am - 6:00pm
Location: Online Zoom - Eastern Time Zone
Course: Acutonics® Elective: Fundamentals of Chinese Medicine for Students of Acutonics®
Date & Time:
Friday, May 14, 2021 - Sunday, May 16, 2021 | 10:00am - 5:00pm
Location: Asheville, NC
Course: Acutonics® Level I: Sound Gates to Meridian Harmonics
Date & Time:
Saturday, December 4, 2021 - Sunday, December 12, 2021 | 11:00am - 5:00pm
Location: Online via Zoom
Course: Acutonics® Level VII: Harmonic Pathology
For additional options check our class finder.
DahVid Weiss, LAc, DOM, PhD, Senior Faculty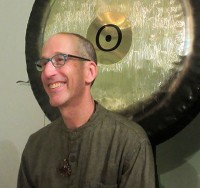 Divine Resonance Healing Center, Asheville, NC
828-333-0111
DahVid Weiss, LAc, DOM, PhD has over 28 years professional experience within Holistic environments. He is an old soul who started his personal journey of self discovery and enlightenment many years ago, which organically shape-shifted into the professional calling of Asian Medicine.
A multi-modality healer, teacher and mentor, DahVid's Certified Acutonics® classes/retreats are known to be dynamic, healing and exciting to keep your enthusiasm ready to go out and TUNE the world, helping heal one by one.
Resonance Health Center, is of service to the community at large to HEAL, HARMONIZE and BALANCE YOUR Being.
He has travelled to vast places to activate people and portals with Crystal Tone Alchemy Bowls and Elohim Toning. He actively does research on how Toning and Sound effect one's life and has completed 33 Case Studies and a book will be published soon.
DahVid is known for his deep compassion and ability to assist people on their journeys by working through the expanded heart chakra.
He has Published is "Intuitive Recipe Manual #1", which teaches about RAW some recipes and ingredients, and how to upgrade your food, called Food Charging. In 2018 Launched his "micro business called GOLDRAY Superfoods; crafting Organic Raw Vegan truffles, Nut butters and more! Go on over to; http://www.goldraysuperfoods.com for more info!
He has been called an "Alchemist", creating 4 healing CD's, Healing classes and has a passion for Specific Body/Mind "hacks" that are easy and time saving. He loves to work with Photo- Biomodulation and Meditation!
He holds the following;
National Board Certified Dipl.Ac.(NCCAOM), Doctor of Oriental Medicine, Doctorate in Theology, Licensed Acupuncture Physician, Herbalist, Nutritionist and Vibrational Medicine Sacred Geometrist, Certified Living Foods Educator, Nutrition Certification, Certified in Taoist Medical Qi-Gong, Masters Level & Senior Faculty Staff for Acutonics Institute of Integrative Medicine,Certified Lightwave Energy Practitioner & Reiki Master.