Classes by this Instructor
Date & Time:
Friday, February 17, 2023 - Sunday, February 19, 2023 | 10:00am - 6:00pm
Location: Zoom Live - EASTERN Time Zone
Course: Acutonics® Level I: Sound Gates to Meridian Harmonics
Date & Time:
Friday, February 24, 2023 - Sunday, February 26, 2023 | 11:00am - 5:00pm
Location: Online Class - Zoom
Course: Acutonics® Elective: Unwinding Trauma: Acutonics®, The Eight Extraordinary Vessels and Fibonacci
Date & Time:
Friday, March 31, 2023 - Tuesday, April 4, 2023 | 10:00am - 6:00pm
Location: Asheville, NC
Course: Acutonics® Level I and II Intensive: Sound Gates and Higher Harmonics
For additional options check our class finder.
DahVid Weiss, LAc, DOM, PhD, Senior Faculty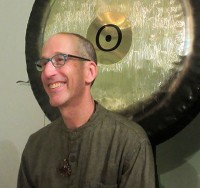 Resonance Health Center, Asheville, NC 28805
828-333-0111
DahVid Weiss, LAc, DOM, PhD has over 30 years professional experience within Holistic environments. He is an old soul who started his personal journey of self discovery and enlightenment many years ago, which organically shape-shifted into the professional calling of Asian Medicine and the Sound Medicine.
A multi-modality Being, teacher and mentor, DahVid's Certified Acutonics® classes/retreats are known to be dynamic, healing and exciting to keep your enthusiasm ready to go out and TUNE the world, helping heal one by one.
He has travelled to vast places to activate people and portals with Crystal Tone Alchemy Bowls and Elohim Toning. He actively does research on how Toning and Sound effect one's life and has completed 33 Case Studies and a book will be published soon.
DahVid has many years in professional practice and quickly saw that the integration of Acutonics and Acupuncture serves many people with thousands of treatments and case studies. Also he has a passion for weaving in Sacred Geometry in his treatments using Stone Medicine and Sacred Geometric patterns on and around the body.
He has also been called an "Alchemist", creating 4 healing CD's, Healing classes and has a passion for Specific Body/Mind "hacks" that are easy and time saving. He loves to work with Red Light Therapy, Deep Breathing & meditation!
Resonance Health Center is nestled among ancient trees in a sacred area of the country. This is what he calls "The Emerald Forest"
Come and have an adventure!
He holds the following;
National Board Certified Dipl.Ac.(NCCAOM), Doctor of East Asian Medicine, Doctorate in Theology, Licensed Acupuncture Physician, Herbalist, Nutritionist and Vibrational Medicine Sacred Geometrist, Certified Living Foods Educator, Nutrition Certification, Certified in Taoist Medical Qi-Gong, Masters Level & Senior Faculty Staff for Acutonics Institute of Integrative Medicine,Certified Lightwave Energy Practitioner & Reiki Master.