Ellen F. Franklin, PhD

"Generally speaking, color directly influences the soul. Color is the keyboard, the eyes are the hammers, the soul is the piano with many strings. The artist is the hand that plays, touching one key or another purposively, to cause vibrations in the soul." ~ Wassily Kandinsky
Creativity is our birthright, we are born with a passion to create, some choose to engage in the healing arts, part artist part scientist, others find time to integrate a love of music, art, poetry, writing, gardening, photography, dance, hikes in the natural world – or choose to teach and encourage. Each one of us has a creative inborn potential and the ability to inspire acts of creation.
Returning Art and Spirit to Medicine is a deeply held mission of the Acutonics Institute. Engagement in expressions of creativity ignites the spirit and promotes integrative and innovative new directions in health care, while encouraging a health-care system that is rooted in promoting harmony between body and spirit psyche and soul. This is truly the work that this month's profiled newly certified Acutonics Practitioner Patrice Repar is engaged in every day. Creator of the Arts-in-Medicine: Healing and Humanities program at the University of New Mexico, Patrice has a deep understanding of the extraordinary power of creative expression and human connections to empower transformative change.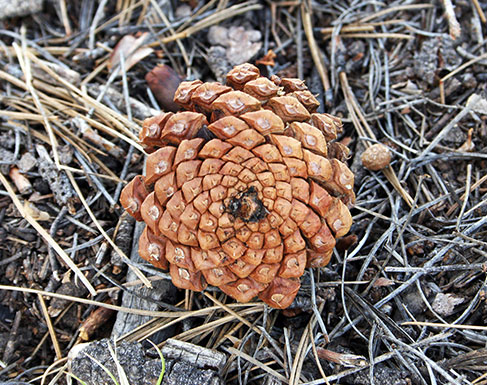 Senior Licensed Acutonics® Faculty Member and Certified Acutonics® Practitioner Valentina (Tina) Morani has been engaged in an exciting collaborative project exploring the intersection of the healing and creative arts. This year long project will culminate in talks and performances on August 2, at RiverArts Gallery in Chestertown, MD. Entitled, Extraordinary Journey Expressing Spirit Through Art & Medicine, the works on display and in performance were the result of a series of Acutonics and acupuncture treatments that focused on the use of the Eight Extraordinary Vessels to access and enhance the creative spirit. The exhibit showcases the works of painter Marj Morani, poet Meredith Davies Hadaway, and musician Jeff Davis who worked in collaboration with Chinese medicine and Acutonics® practitioner and teacher Tina Morani. The exhibition opens officially on August 3rd and will continue through August 31st. For more information info@chestertownriverarts.org. Extraordinary Journey Expressing Spirit Through Art & Medicine is funded by The Institute for Integrative Health.
These are just two recent examples within the Acutonics community of the power of creative collaboration to shift the narrative on health and holism. Engaging in acts of creativity as a vehicle for healing can also be found in the philanthropic acts of Hamilton creator Lin-Manuel Miranda who recently announced a multi-million dollars arts fund for Puerto Rico, which nearly a year later, is still recovering from the devastating effects of hurricane Maria. Miranda said: "As someone whose life has been transformed by the power of the arts, and who has witnessed the incredible healing, growth, stability and wellbeing that cultural institutions can bring to local communities, I cannot stand idly by and watch Puerto Rico's arts and culture scene suffer." said Lin-Manuel Miranda. "And that is exactly why we have created the Flamboyan Arts Fund." The fund was created in collaboration with his family and Hamilton producer Jeffrey Sellers in partnership with the Flamboyan Foundation.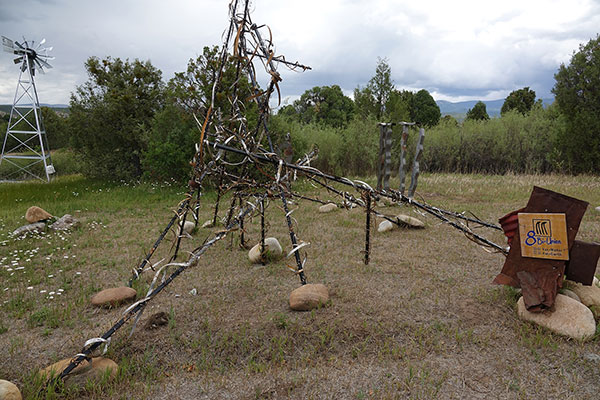 This new fund coincides with Miranda's return to the title role in HAMILTON January 8-27, 2019 at the University of Puerto Rico (main campus in Río Piedras). The money will be dedicated to supporting institutions and arts groups as well as independent artists, musicians, galleries, etc., to ensure that the rebuilding of Puerto Rico includes the nurturing of the island's vibrant arts and culture.
Focusing on returning art and spirit to medicine doesn't require innovative or bold programs such as those I've cited above. It can begin with a simple question. How can I bring art into my life for healing? Art can be found in the landscape itself, from city skyscrapers, to a walk in the forest, or watching cresting waves as they flow toward the sandy beach. When is the last time that you were able to be still to study the movement of clouds, the rock formations of mesas, the crystalline structure of stones, or the ever-present Fibonacci spiral found throughout the natural world. Bird song, an owl's hoot, or the croaking of a frog each in their own way bring art into our lives – when we stop and find a place of stillness to soak in these vistas, the sounds abound and embrace us with their tremendous gifts. The Earth itself offers up a sense of peace, harmony and health in the very cells of our being, this is true creative dance that ignites the spirit.
Excerpt from
The Solitary Reaper
William Wordsworth
…Will no one tell me what she sings?—
Perhaps the plaintive numbers flow
For old, unhappy, far-off things,
And battles long ago:
Or is it some more humble lay,
Familiar matter of to-day?
Some natural sorrow, loss, or pain,
That has been, and may be again?
Whate'er the theme, the Maiden sang
As if her song could have no ending;
I saw her singing at her work,
And o'er the sickle bending;—
I listened, motionless and still;
And, as I mounted up the hill,
The music in my heart I bore,
Long after it was heard no more.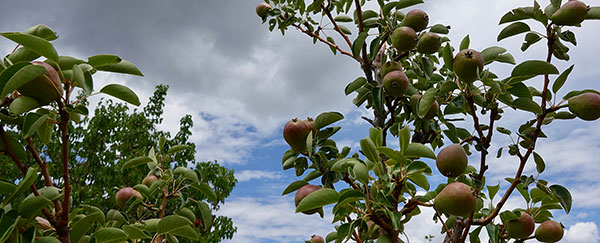 Waking to bird song each morning and finding beautiful spots of shade to meditate, listen to flowing water, or gaze upon the mountains I feel truly inspired and blessed by our environment. Creative expression at the Mothership can also be found in many of the art projects on the land and in the abundance being offered up to us from the gardens. Currently, we are eating tomatoes, cucumbers, spinach, fresh herbs and way too many figs from the growing dome. The outside gardens are producing beets, beans, chard, kale, peas, pool ball squash, radishes, raspberries, and zucchini. We've already harvested the garlic and we are soon to harvest all of the onions. Each delicious vegetable results in creative acts in the kitchen – recently we have feasted on gazpacho, a hardy vegetable soup, an amazing spinach, roasted tomatillo and tomato dish that is served over pasta. Fig butter with citrus and black pepper was last nights inspired creation, and today with an abundance of cilantro and freshly harvested garlic I made pesto adding in lime and cashews.
Excerpt from
The Metamorphosis of Plants
Johann Wolfgang von Goethe
The rich profusion thee confounds, my love,
Of flowers, spread athwart the garden. Aye,
Name upon name assails thy ears, and each
More barbarous-sounding than the one before—
Like unto each the form, yet none alike;
And so the choir hints a secret law,
A sacred mystery.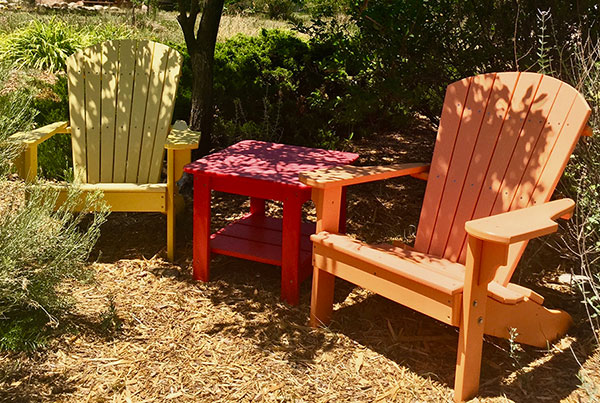 Donna and I are preparing physically and emotionally for our upcoming trip to Western Greenland, Baffin Island, and across the Northwest Passage from Pond Inlet to Nome Alaska. A trip to the land of Sedna that we've been planning for many years. More about our northern adventures next month.
In harmony and light,
Ellen
All photos are © 2018 Ellen F. Franklin