Ellen F. Franklin, PhD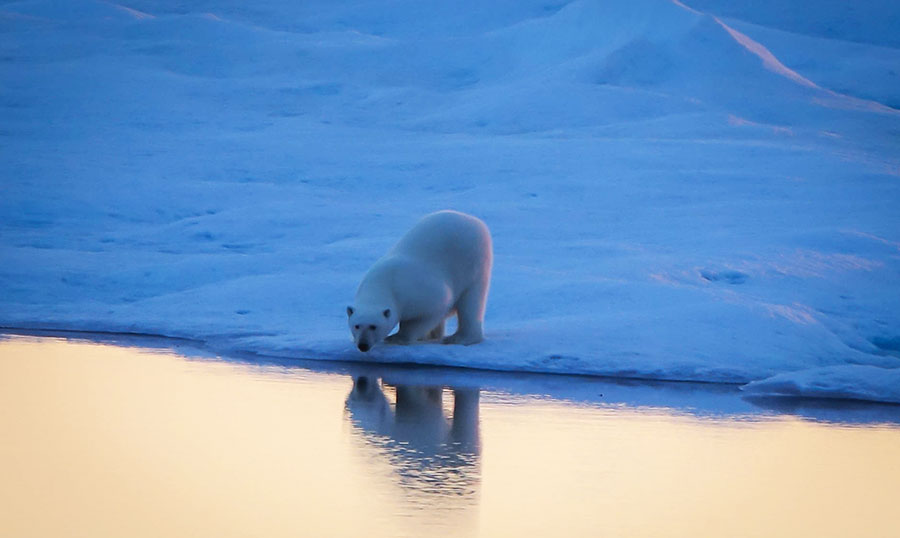 Harvesting what life offers seems to be the theme unfolding as I write this post for the October newsletter. There is so much darkness and despair in the world, so very many unforeseen circumstances that we face each day, lest not forget the numerous blessings that surround us. Through community, compassion, action, sound and music there are so many ways to accomplish things in meaningful ways. We certainly experienced this on our recent trip to the Arctic. This was a trip that we researched heavily, saved and planned for since we went to Antarctica in 2005. It did not unfold as expected, it was not even close. But we did get to experience climate change in a most dramatic form and we were blessed to see much amazing wildlife, even the shy and elusive Narwhal. One of our expedition leaders, who has been travelling in the Arctic for more than thirty years has only seen Narwhal once before. Our visit to Inuit communities, and conversations with our Inuit expedition member Leslie also provided us with first-hand knowledge of Inuit myths as well as more dramatic numbers regarding the high suicide rates in the Canadian arctic, particularly among young people. We also saw many films that were new to us, including Qapirangajug an Inuit film that raises awareness about climate change through the stories of Inuit elders and local knowledge holders directly affected by it. http://www.isuma.tv/inuit-knowledge-and-climate-change/movie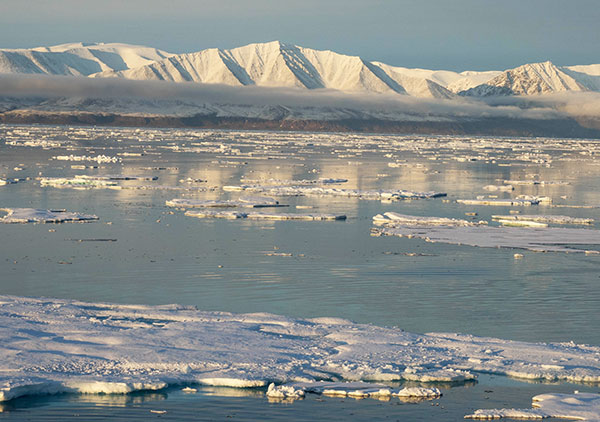 Mike Stevens, a world-class harmonic player, was a member of our expedition team. He taught us to play harmonica. A visit to isolated communities in Northern Ontario and Labrador had such a profound impact on Mike it led him to create ArtsCan Circle https://artscancircle.ca/ in 2002, to work with at-risk indigenous youth in Canada. Mike and a group of artists and volunteers travel to very isolated communities to share the healing power of the arts-through music, fine arts and performance. These efforts are designed to encourage self-esteem and self-expression and to build relationships within and among Indigenous youth in these very remote communities to shift perspectives and provide a voice to those who believe they have none. Mike is the recipient of the 2016 Canadian Country Music Humanitarian Award. Quite humble and accessible, Mike didn't tell us about the award; we discovered it on our own. A quote attributed to Mike, "Music is medicine. Breathe in the world. Breathe out music" is in direct alignment with our vision of returning art and spirit to medicine. We shared our work with Acutonics with Mike and his wife as well as the mission of the WU project.
Each of the scholar practitioners and scientists on our trip shared their knowledge and passion about diverse subjects from history to glaciology to archeology, polar bear sex, climate change, birds, plants, and marine mammals. We also had many opportunities for creative expression including photography classes, harmonica lessons, drawing and watercolors. Because we were stopped by ice many lectures and classes were added each day and we also spent countless hours with the expedition team, on the bridge or the outside decks, looking for polar bears, whales, seals and birds. Their efforts on our behalf were quite successful. We learned how to be silent as our captain steered the ship to closer observations points. Additionally, because we were stopped we also had an opportunity to explore several landing sights that none of our team had been to before. One was an early Thule settlement, at least 800 years old, with several whale bone houses. We also were in a zodiac touring through the ice when we witnessed a major calving. We didn't get it on video, but another passenger shared it with us. I plan to share it on our blog at acutonics.strikingly.com.
Those of you following our blog already know that sea ice and Sedna provided us with a journey that we will not soon forget. We did not make it through the Northwest Passage and in fact witnessed first-hand the impact to the Arctic of the hottest summer on record. Very old sea ice breaking off from the ice sheet in the form of icebergs shifts rapidly into the narrow passages and fjords of the passage eventually preventing all forward or backward movement. Many disasters occurred (although none to us) and all trips through the passage were stopped. We had two separate times where we waited days for a Canadian Coast Guard Icebreaker to liberate us. However, we were never in imminent danger. Those who were always took precedence over an expedition trip that was stopped by ice, but had not run aground, or were in danger of sinking. Getting much needed supplies via freighter to remote arctic communities also came before aiding us.
The Canadian Coast Guard was called in to assist in a rescue of The Russian-flagged passenger ship Akademik Ioffe which ran aground with 162 people aboard early on Friday, August 24th. They were in the gulf of Boothia, just south of where we eventually awaited aid from an icebreaker. Although, we understood the risks of travel in this area one thing we learned recently is that just 10 percent of Canada's Arctic waterways are mapped in accordance to international standards according to the Canadian Hydrographic Service (CHS). The region is home to more that 36,000 islands and more than two million square miles of ocean.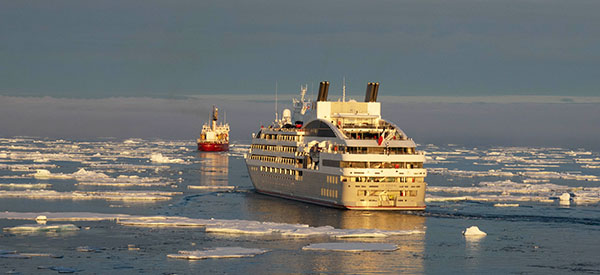 On August 30, a sailing yacht, Anahita attempted to make it through Bellot strait. It was caught in drift ice in the middle of the night, breached and sunk within minutes. The crew had to flee onto sea ice. They were fortunate to be rescued as there was an abundance of polar bears in the area. The Anahita was just one of a dozen yachts, on an east-west journey through the Northwest Passage. We were positioned near the entrance to Bellot Strait awaiting an icebreaker, to help us procced through, but it was eventually deemed too risky, and did not happen.
Unlike the previous few years in 2018 Arctic ice was persistent, and there was not a clear or safe path. As we waited for the icebreaker, ice conditions remained poor. Eventually Canadian authorities urged all crews to understand that it was foreseeable that the passage would not open at all this year. The ice situation was quite dangerous. Crews of small ships were told to move their ships back south or look for a safe hibernation port in Baffin Bay or Greenland. (It was tempting to overwinter in Greenland, but we got on the charter flight arranged for us out of Kangerlussuaq.) All larger passenger vessels (such as ours) were told that they would be unable to proceed through the passage. Thus, we waited in Prince Regent Inlet, at one point the ice charts looked promising and we were given the go ahead to proceed to Lancaster Sound. After attempting a safe passage for nearly-eight hours a clear path through the ice could not be found. We returned south to an area of open water where we awaited an icebreaker to get us back to open water in Lancaster Sound. Patience was required as other rescues were underway.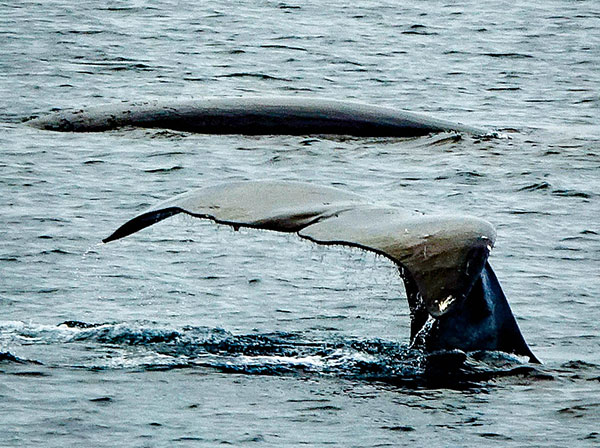 There were so many Sedna moments, provided by the abundant ice and rich feeding grounds whales included Humpback, Bowhead and Narwhal. More than fourteen polar bears were sighted along with bearded and ring seals. It will take some time, but Donna and I are going through photos, notes, daily programs, and the journals we kept during the journey and blogging at Acutonics.strikingly.com. We will continue to post there as time permits. You can subscribe by going to the website and scrolling down to the bottom of a post where it offers the option to subscribe to the blog.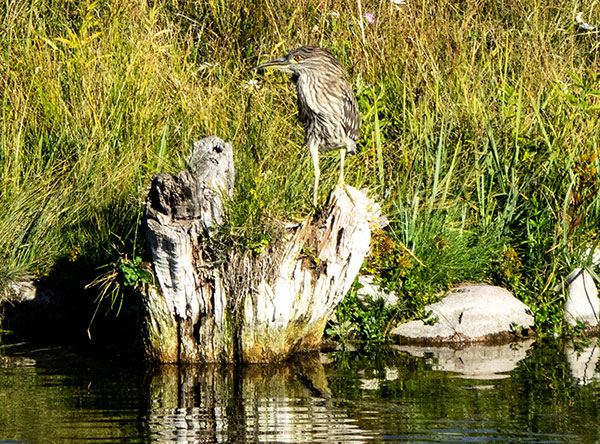 When we arrived home, we were greeted by our juvenile night heron, still in residence and an abundance of unexpected fresh produce in the dome and garden. We expected there to be a frost while we were away and harvested a great deal before we left. To our great surprise frost has not yet occurred. Both the outdoor gardens and the dome are still producing. On our first few days home, any time we could manage we were in the growing dome thinning and tying tomato plants and tackling a white fly infestation. We are still getting fresh tomatoes, spinach and cucumbers from the dome. The onions also needed to be harvested and there was so much new rhubarb that we harvested and froze that as well. The outside gardens still have beets, carrots, chard, pumpkins, kale and some herbs.
As we synthesize our experience and give thought to our next adventure we are also thinking about our 2019 teaching schedule. We will set a schedule for spring and fall classes in New Mexico by early November.