Blog posts for March, 2018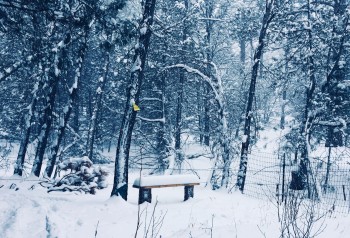 1 Mar, 2018

After a very mild almost snowless winter a blast of cold weather, high winds and snow roared in like a lion. The moisture always welcome in the high desert of Northern New Mexico, made us grateful for the warmth of the growing dome and the beautiful greens that sustain us in winter.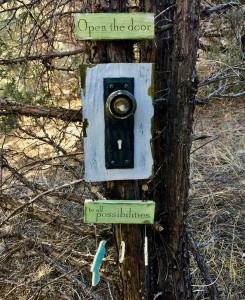 1 Feb, 2018

A walk through the woods on our land brought me to a hidden grotto, a memory palace opening a door into all possibilities. This serves as a fitting reminder as we celebrate the Lunar New Year, welcome the Year of the Dog in the Chinese Zodiac and explore themes associated with Uranus the awakener. There is so much potential for our future. Each of these events plays a role in the seismic shifts currently underway in the political landscape, a potent reminder of the possibilities before us in 2018.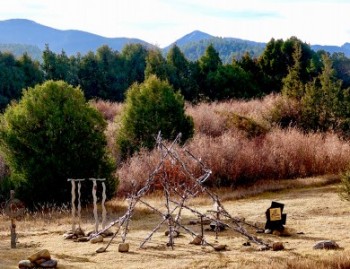 1 Feb, 2018

The initial inspiration for the sculpture Inner Field I: The Joining that was created last year at the Mothership was to recycle excess crossbars, feet, and extending rods from old gong stands into what would represent a hexagram of the I Ching as thrown randomly from yarrow sticks (steel). Other supporting materials would add dimensionality and conceptualize the original ideogram and gua.