Yellow Onyx Micro Gem Tip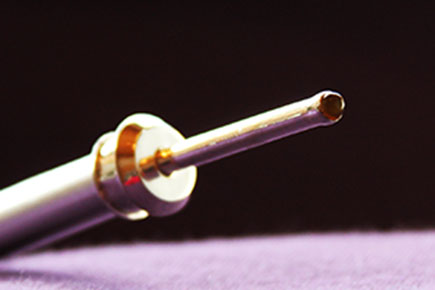 #GT-PRO-YE
$170.00
does not include tax or shipping
Yellow Onyx Micro Gem Tip designed specifically for auricular therapy, hand and foot therapy, or any micro system including Su Jok, and scalp acupuncture.
Yellow Onyx - Earth Element: Is strength giving and provides centering and support in times our energy is challenged and stressed. Imparts personal strength, vigor, steadfastness and stamina. Helps heal old grief and sorrow, healing of old injuries and physical traumas and gives stability while alleviating.
Don't forget to purchase Ohm Bored our forks to use with your Gem Tips.