Red Garnet Gem Tip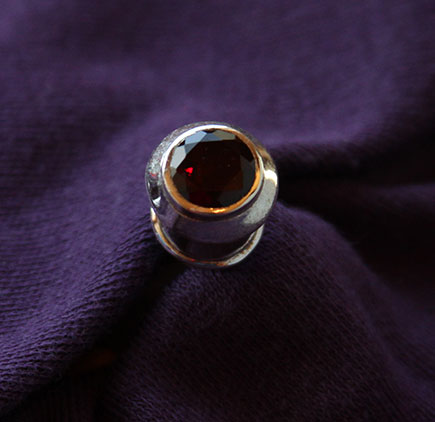 #GT-GAR
Harmonic Keynote: Evolution
Elemental Association: Earth
The luminous garnet is a stone of health that can clear negative energy from the chakras. It promotes unconditional love and devotion, bridges differences, and unites the blood of humanity as one heart. The Heart Chakra (REN 17, Original Child) is the gateway to this energy. Use to balance the energy between the emotional and physical body.
This sacred stone helps you to access expansiveness and awareness and was often worn as a talisman to promote victory, peace and tranquility. It supports the lungs, is used on the spine, regulates the heart on all levels—emotional, physical and spiritual—supports blood flow, and eases depression and melancholy.
Ohm Mid, Ohm Low Bored Out and Sedna Mid, Sedna Low Bored Out gem-tip forks sold separately.