Marcy J. L'Hommedieu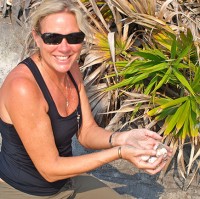 Savannah, GA
912-663-3794
Marcy L'Hommedieu is a graduate of the Academy for Five Element Acupuncture. She was first introduced to acupuncture in 1983, when she worked for a holistic veterinarian in California. She began to study acupuncture with a master, but was unable to continue her studies.
In 1985, Marcy moved to Georgia with her small family. At this time, she looked at renewing her studies in Acupuncture, but at the time the State of Georgia required one to have an MD license to practice acupuncture.
In 1993, Marcy graduated from Southeastern School of Neuromuscular and Massage Therapy in Jacksonville, Florida. Marcy had a thriving massage practice for over 15 years on St. Simons Island, GA. In 2002, Marcy was introduced to the Acutonics® Healing System, which is the use of tuning forks on and above acupuncture points. She became a Certified Acutonics® Practitioner. This certification included many weekend workshops and a project.
In 2011, Marcy returned to her original dream of becoming an Acupuncturist. She graduated in 2014 from the Academy for Five Element Acupuncture in Gainesville, FL.
Marcy loves the dance between the tuning fork and the needles, which makes her treatments unique. Her years of experience with massage enhance her acupuncture practice. Marcy has a unique ability to step back and look at the whole person. By using her past education and experience in various modalities, Marcy is able to see the patient in body, mind and spirit. This allows an acupuncture treatment to be unique to each individual patient, plus being very effective.
Marcy lives in Savannah with her husband and two very adorable, but naughty cats.