Kriss Erickson, MAc, Reiki Master Teacher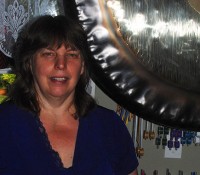 Rising Spirals Reiki - 109 W. Intercity Ave, Everett, WA
425-265-9921
Kriss Erickson, MAc, holds a Masters degree in Counseling and is a Certified practitioner of the Acutonics® Sound Healing System and Reiki Master Teacher. She is an Usui/Tibetan, Atlantean, Crystal, Ra-Sheeba and Karuna Reiki Master as well as a Lightarian, Angel Link and Lightarian Ray facilitator. She incorporated Acutonics into her Reiki practice in 2010 and has been a certified practitioner since 2014.
Kriss currently practices in Everett, WA and though Reiki is the foundation of her work, Acutonics plays a very prominent role. Kriss has also developed her own Crystal Reiki, Universal Plant Frequencies and Elemental Dragon and Unicorn Frequencies courses. Her focus is on self-awareness and self-reliance, assisting her clients in understanding and recognizing their own energy fields as well as offering training to help them learn to balance and maintain their own energetic fields. She works both in person and remotely.
Kriss is also an author of 12 books, including Before There Were Words: Energetic Meanings of Runes, which offers tangible ways of reading energy through use of the ancient runic symbols.