Susan B. Goldstone, LAc, AP, Dipl Ac, LMBT, MA, Senior Faculty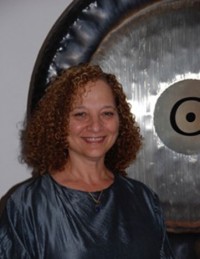 Goldstone Acupuncture & Whole Health, LLC, 300 Boardwalk Dr. Bldg 6A, Fort Collins, CO 80525
970-227-1906
Susan has been practicing wholistic wellness for over 30 years, and has a private practice in Ft. Collins, Colorado, Goldstone Acupuncture & Whole Health. She has spent over 25 years as an East Asian Medical Practitioner and is a Licensed Acupuncturist in Colorado, North Carolina and Florida and is a Diplomate of Acupuncture through the National Commission for the Certification of Acupuncture and East Asian Medicine (NCCAOM). Susan has 26 years of experience as a Licensed Massage and Bodywork Therapist and is licensed in the states of New Mexico and Colorado.
Susan has also been an instructor of a contemporary Chinese pulse diagnostic system and taught East Asian Medicine to medical centers, universities, practitioners, and the community. Currently she is a Full Professor at Southwest Acupuncture College in Boulder, CO. She has continued her bodywork education through the Upledger Institute in Craniosacral Therapy. To round out her experience, she has 14 years counseling experience and has been in health and human services for over 39 years.
For over 10 years, Susan has offered Acutonics Sound Healing Seminars & Harmonic Sound Healing Sessions in a Sound Space located in her office. She uses 8 symphonic gongs, Tibetan bowls, and other ancient sound healing techniques. As an East Asian Medical Practitioner, Susan creates an environment where people are encouraged to facilitate their healing process through Acutonics, harmonic medicine, acupuncture, and herbal and dietary counseling. Her Acutonics Certification Program Thesis focused on treating children with Sound, emphasizing Acutonics; The Music of the Spheres, A Child's Song. As an instructor, Susan is dedicated to the soulful healing of sound medicine, creating an open rich learning circle in her Sound Space.
Susan is a Senior Instructor of the Acutonics Institute of Integrative Medicine and the Acutonics certification program; she teaches levels I-VIII and The Energetics of Points and Meridians.