Classes by this Instructor
Date & Time:
Monday, April 26, 2021 - Wednesday, May 5, 2021 | 9:00am - 3:00pm
Location: Online
Course: Acutonics® Level IX: Sedna Superconductor
For additional options check our class finder.
Lynn Wedekind, MEd, Senior Faculty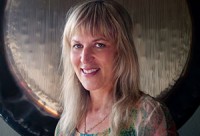 Port Townsend, WA and Baja California Sur, Mexico
360-353-4488
Having been influenced by her formative years of living in a park, Lynn remains connected to the importance of respecting nature, living in balance with Mother Earth, her creatures and ecosystems, and following the native path of indigenous wisdom and traditional spiritual values holding the Earth in harmony.
Whether she is known as a teacher, sound practitioner, professional musician and vocalist, philosopher, exercise physiologist, wellness specialist, ceremonialist or Wisdom Keeper, she is committed to bring healing heart by heart, and assist in consciousness transformation for creating harmony and peace on the planet.
With over 40 years of collective experience in both the health care industry and as a professional musician, she combines her love of science and medicine with her passion for music and sound as a Senior Teacher and Practitioner of the Acutonics® Healing System.
Lynn spent 20 years working within the western medical model in preventative medicine, as clinical director for non-profit, private clinic and hospital settings for wellness and cardiac & pulmonary rehabilitation programs. Her lifelong journey with music and sound developed through her roles as professional pianist and vocalist, composer, performer, recording artist, producer and engineer. Her Acutonics journey began in 2001 when studying with the original founders of Acutonics, Donney Carey and Marjorie de Munyck.
Owner of "Tuneintuit", her company offers individual treatments, educational and experiential retreats and workshops, and live performance and concerts as transformational sound experiences. She divides her time between Port Townsend, WA and Baja California Sur, Mexico.
She works with indigenous elders and other individual's sharing in sacred ceremony work for healing the Earth and it's waters. Together with sound and ceremony she passionately assists humankind to reach it's highest potential for the New Dawning of Mother Earth.