Katie Mink, LAc, Senior Faculty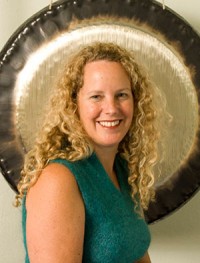 Bancroft Center for Chinese Medicine, Berkeley, CA
925-849-6006
Katie has been licensed to practice acupuncture in California since 1987. She is the owner and Director of the Bancroft Center of Chinese Medicine in Berkeley, where she specializes in acupuncture, Acutonics, nutrition, and Chinese Herbal Medicine.
Katie has been in private practice since 1987, serving the needs of diverse clients, with a special emphasis in woman's health, respiratory disease, and pain management. She completed a three-month post-graduate course at the Nanjing College of Traditional Chinese Medicine, Nanjing, China.
Katie received her acupuncture degree from the San Francisco College of Acupuncture & East Asian Medicine in 1987. She has also practiced acupuncture in India at the Meher Free Dispensary, Avatar Meher Baba Perpetual Public Charitable Trust, Ahmednagar, Maharashtra, India. She has made 17 extended trips since 1988, working in a rural setting, with a specialization in elder care.
Katie is senior faculty and a member of the Advisory Group of the Kairos Institute of Sound Healing, LLC. As a teacher of Acutonics Sound Healing, my passion is mentoring: to bring out each student's special gifts and abilities as a Sound Healer. My excitement for the intuitive practice of Chinese medicine is something I love to share. She and Laurie Herron teach the "West Coast Acutonics." Katie teaches Acutonics I - III, V & VI, and Energetics of Points and Meridians. Laurie teaches Acutonics Levels I - IV and Energetic Healing: Awakening your inner guidance I and II.