Classes by this Instructor
Date & Time:
Thursday, May 13, 2021 - Thursday, July 8, 2021 | 6:00pm - 9:00pm
Location: Online Zoom (recordings will be provided if you can't attend live)
Course: Acutonics Elective: The Original Seeds of Eight: An Experiential Deeper Dive into the Eight Extraordinary Vessels
For additional options check our class finder.
Judy (Safiyah) Bernard, EAMP, MAc, LAc, Senior Faculty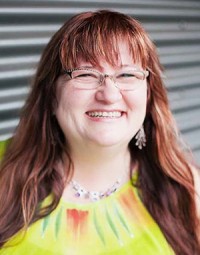 Nashville, TN; Olympia and Tacoma, WA
253-593-4751
Judy Bernard was born with a sense of knowing that we are all here for a purpose, and by reconnecting to our unique divinity within, we can all work together to bring peace to ourselves and to planet Earth.
Judy has studied metaphysics, reiki, crystals and aromatherapy. She did this while working in corporate America, with a degree in Personal Administration and Industrial Relations, and a minor in Psychology. Judy was then drawn to studying Chinese Medicine after it profoundly changed her health.
Judy attended the Northwest Institute of Acupuncture and Oriental Medicine in Seattle, Washington and holds a Masters of Acupuncture. While attending acupuncture school she studied Acutonics® with Donna Carey, LAc, one of founders of the Acutonics® Sound Healing System. This is Judy's path, the blending of sacred sound healing, crystals, essential oils, yoga and the acupuncture meridian energetics. These modalities are her hearts calling and now she helps others find their hearts calling.
For the last 14 years, Judy has offered individual healing sessions in the Olympia, WA area. She does group sound healing immersions around the US and Canada. Judy also offers long distant vibrational coaching to help you achieve your dream life. She has released two CDs, Planetary Lullaby and Neptune's Lullaby featuring Paiste Planetary Gongs. Judy is also Senior Faculty for Acutonics® Institute of Integrative Medicine. She teaches the core curriculum of the Acutonics® Certification Program, Harmonic Essentials® and Planetary Space.