Dr. Alicia Villamarin, PhD, AP, MCHt, Senior Faculty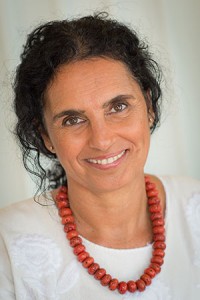 Full Moon Acupuncture and Healing Arts Center, 10400 Griffin Rd, Suite 106, Cooper City, FL
954-540-9583
Alicia Villamarin is a Licensed Acupuncture Physician nationally certified by the NCCAOM (National Certification Commission for Acupuncture and East Asian Medicine). She obtained her Master in East Asian Medicine and a
BS in Health Sciences at the Atlantic Institute of East Asian Medicine in
Ft. Lauderdale, Florida. She earned her PhD in Cell and Molecular Biology at NYU Medical Center, The Sackler Institute, her work focused on basic cancer research and cell cycle proteins. She has a 5-year Bachelor in Science from the University of Seville, Seville, Spain.
Dr. Villamarin is a Certified Acutonics Practitioner (Sound Healing), has extensively studied Homeopathy and Homotoxicology; she is a Reiki Master (Usui and Karuna) and has trained in Pranic Healing, Emotional Freedom Technique (EFT) and Qi Gong. She also has a license and a Master in Clinical Hypnotherapy. She advanced her hypnotherapy studies with Dr. Brian Weiss's Professional Training Program in Past-Life Regression Therapies. She is a Registered Yoga Teacher and a Senior NSEV teacher and practitioner.
In addition to her work in health care, she received her Teacher Certification in her home country of Spain in 1984. Her passion for teaching brought her to take her knowledge of Sound Healing and East Asian Medicine to the next level and she became a Certified Acutonics Instructor. She now teaches and lectures extensively in North and South America, Africa, Asia and Europe offering classes in both English and Spanish. Dr. Villamarin has been a volunteer and trainer for the non-profit organizations: Acupuncturists without Borders and Pan African Acupuncture Project (PAAP) participating in missions in Ecuador (2009), Nepal (2010) and Uganda (2012).
In March 2014, Dr. Villamarin co-founded a non-profit 501(3)c organization, "The Wu Project" dedicated to teaching "barefoot" acupuncture and adjunctive modalities in remote rural regions all over the world. In August 2014, she traveled with the Wu Project to their first mission, Nepal, and conducted trainings in NSEV (East Asian Medicine modality) in Katmandu, and Upper Mustang. Other missions followed: Santa Cruz del Quiche, Guatemala, Phase I, November 2015;
Phase II in March 2016. Chiapas, Mexico, Phase I, September 2016, Phase II scheduled for June 2017. Cuba, April 2017.
More missions will continue as the organization grows.
Dr. Villamarin founded Full Moon Acupuncture and Healing Arts Center in 2002. Her practice includes Acupuncture, Acutonics, Chinese Herbal Medicine, Pediatric Sho-Ni-Shin, Sports Medicine, Homeopathy, Homotoxicology, Pranic Healing, Reiki, Nutritional Counseling, Aromatherapy, Hypnosis and Past Life Regression Therapy. She also offers workshops in Meditation, Sound Healing, Nutrition and Healthy Cooking.