Classes by this Instructor
Date & Time:
Friday, October 23, 2020 - Sunday, October 25, 2020 | 9:00am - 6:00pm
Location: Online Zoom
Course: Acutonics Level VII: Harmonic Pathology
For additional options check our class finder.
Donna Carey, LAc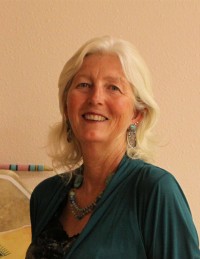 157 Pacheco Rd, Box 8, Llano, NM 87543
575-587-2689
Donna Carey is co-founder of the Acutonics Institute of Integrative Medicine and vice president of Devachan Press. She is a licensed acupuncturist, herbalist, sound healer, educator and poet, trained in Western and Eastern medicine and the arts. Donna is co-author of Acutonics: There's No Place Like Ohm: Sound Healing, Oriental Medicine and the Cosmic Mysteries and Acutonics from Galaxies to Cells: Planetary Science, Harmony and Medicine, a 2012 gold medal recipient in the Independent Publishing Awards. She has also written numerous articles for leading professional journals and is a frequent contributor to Oriental Medicine Journal. An accomplished poet, she has two recently published collections Unintended Sutras and Traveler's Advisory. Driven by the desire to create a sustainable future, Donna is deeply engaged in experiments in the intentional use of sound vibration to enhance agricultural production. Incorporating her knowledge of human physiology, meridians, planetary science, biodynamics and sound vibration, she focuses on the effects of sympathetic sound vibration on seed germination, plant pollination, fruit setting and quality and quantity of fruit and vegetable production.