Susan M. Wadden, LAc, MS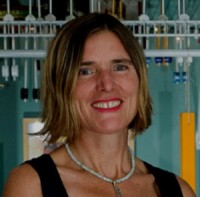 Shoreline, WA
206-523-6987

Sue M. Wadden, L.Ac., graduated from the University of Massachusetts, Amherst, with a B.S. degree in Preventative Medicine. Upon graduation, she joined the Peace Corps and served in Paraguay, South America.
When she returned to the United States, she worked as a federal-level nutritionist overseeing the Women, Infants and Children (W.I.C.) program; she and her colleagues implemented the now highly successful "coupons for farmers' markets" program. During her time at W.I.C., she studied maternal and child health at Harvard University through their extension program.
She is also a graduate of the New England School of Acupressure and was trained extensively in European Natural Therapeutics at a spa in Boston, Massachusetts. In 1993 she moved to Seattle, Washington, to study at Bastyr University and graduated with a degree in Acupuncture and Chinese Herbal Medicine.
She continued her studies through the Acutonics Institute of Integrative Medicine. Her thesis with Kairos focused on the application of Sound Harmonics during Labor and Delivery. She has had a busy community health practice since 1997, treating all ages and all conditions with acupuncture, herbal medicine, sound harmonics, and natural therapeutics.
She has a full time acupuncture practice in Seattle. She was published in the late summer issue of the Journal of Oriental Medicine with an article called: Genetics and the Birthing Nature of Earth. She is licensed in both the state of Washington and in her home state of Massachusetts.