Julia King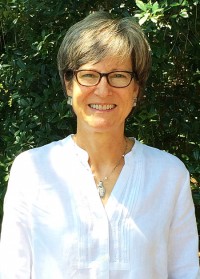 Virginia Beach, VA
540-336-1396
Julia King is a Certified Acutonics® Practitioner and a Certified Spectro-Chrome Color Therapy Practitioner currently residing in Virginia Beach, Virginia. Julia combines Acutonics with Spectro-Chrome Color Therapy to provide clients with expanded potentials for balancing, healing, and transforming on all levels – emotional, mental, physical, energetic, and spiritual.
Julia completed 2 years of acupuncture courses and clinical study at the Phoenix Institute of Herbal Medicine and Acupuncture in Phoenix, Arizona, and was preparing to start her 3rd year of study when she was introduced to Acutonics as a needleless method of practicing and honoring the Eastern Medicine. Julia was so inspired with the healing potentials of using sound on the acupuncture points and meridians, that she withdrew from her acupuncture studies and started her certification training in Acutonics. She received her Acutonics certification in November 2015, after completing her thesis entitled, Using Acutonics as a Medium in Remote Healing: An Exploration into the Possibilities. For her research, she performed 23 remote Acutonics treatments on 12 humans and 9 animals, including 3 horses, 1 miniature donkey, 4 dogs, and 1 cat. Her research lead her to the conclusion that Acutonics is an effective medium for using in remote sessions to promote balance, healing and transformation within a client in lieu of a hands-on session and regardless of the geographic distance from the client.
Julia enjoys incorporating Spectro-Chrome Color Therapy into the treatment session because of the profound interconnection between healing and color. As with the Acutonics tuning forks, each of the Spectro-Chrome therapeutic colors contains its own frequency window, sound, harmonics, and geometry. Our deep consciousness uses color for function, and healing takes place from this level of consciousness. As such, Spectro-Chrome Color Therapy provides its own balancing and healing benefits; enhances and strengthens the healing effects of other modalities, including Acutonics; and, can provide an additional energetic lift to move through a healing plateau when progress in healing from an illness or pattern has previously slowed or stalled.
In addition to providing her talents, knowledge, and experience in a therapeutic setting, Julia also volunteers her time in the community.