"Acutonics is more than what we do," say Jude and Paul Ponton, "it's who we are."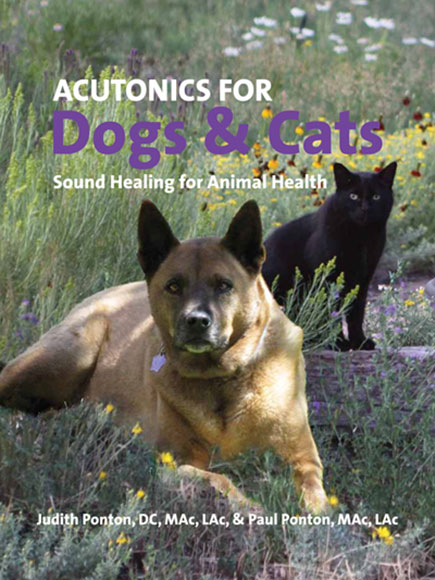 Acutonics is just that for many people who've experienced it, who teach it, who use it in their healing practices. But for the Pontons, who've been married for over 46 years, who both have roots in telephonic communication (let that one sink in for a bit), who've known Donna since their days as clinical faculty members at the now(sadly)-defunct Northwest Institute of Acupuncture and Oriental Medicine (NIAOM) in Seattle and whose first experience of Acutonics (before it was even known as Acutonics) was in the basement of Donna and Ellen's early-1900s home in the Capitol Hill section of Seattle and who since meeting Donna (and Marjorie de Muynck and then Ellen) have been a part of almost everything Acutonics-related—from attending the first Acutonics Level I workshop (in 1998) to collaborating with Donna and Ellen and MichelAngelo on the writing of Acutonics: From Galaxies to Cells Planetary Science, Harmony and Medicine to providing case studies for the first Acutonics textbook, There's No Place Like Ohm, to writing their own Acutonics healing book, Acutonics for Dogs and Cats, Sound Healing for Animal Health (published in 2011) to their ongoing contributions to the Mothership and its monthly newsletter and to the sound healing work they do on radio shows and at their Whispering Dragon Center in Seattle—Acutonics truly is much more than just what they do.
"Without any conscious effort, I now relate to everything from a vibrational standpoint," says Jude. "My first impression of things is vibratory. It has sort of shifted who we've become. I don't think we would've become who we've become without Acutonics."
Who they were and where they came from originally was . . . from back East. Paul was born in Chicago in 1946, and Jude was born in Johnstown, Pennsylvania in 1949. In time, their families moved West. Paul, an adopted only child whose dad worked as a mechanical engineer and draftsman, relocated the family to just north of Seattle, where Paul got into horses and being out in the country. Jude, meanwhile, first moved to Erie, Pennsylvania and then to Long Island, New York before being uprooted right before her senior year of high school to Everett, Washington.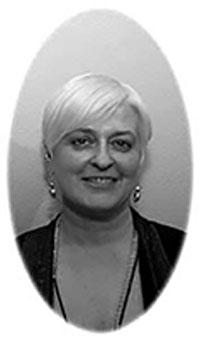 For Jude, who has an older brother, the transition was tougher. "I was a fish out of water," she says. "I came into this difficult cultural milieu looking pretty weird. People found me odd anyway, so I just went for it. I was purposefully outside the box."
Paul, though, got into the usual teenage American boy stuff: football, baseball, basketball and cars.
Still, by the time they each got to college—Paul entering Western Washington University in Bellingham, where he majored in English and minored in psychology and came out with a degree in education, and Jude entering the University of Washington as a theater major (before being derailed by a car accident)–the 60s were in high gear, with protests, consciousness raising and lots of dope smoking and experimentation of all kinds.
When they met at the party of a mutual friend in the summer of '69, "We hit it off right away," recalls Paul.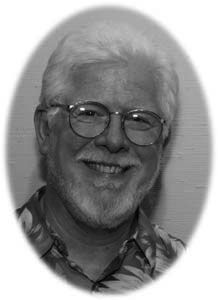 They'd wanted to start a commune and live off the land, but when that fell through, they bought a tavern with six friends. "We had folk music on the weekends," says Paul. "It was in Seattle. In Pioneer Square—before it was Pioneer Square. Back then, it was more like Skid Row."
The tavern lasted two years, forcing Paul, who'd wanted to teach high school English, to take a job at a state detention center in Snoqualmie, working with delinquent kids (training them to go back into public life). For Jude, that was what she calls her "hippie domestic period"—where aside from volunteering at Paul's workplace she "got into gardening and baking."
Not, however, for long. They soon moved back to Bellingham, bought a house and some land and Jude got into chiropractic. "She'd been seeing a friend who was a chiropractor," says Paul, "and he'd told her, you have a natural aptitude for this stuff."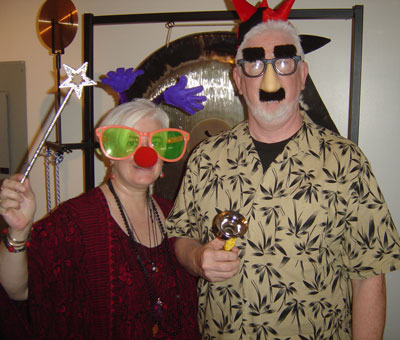 They then moved back to Everett. Where Paul got a job with the phone company. Jude, meanwhile, decided to pursue chiropractic. She'd wanted to go to a chiropractic school in California, but ended up at the country's first school for chiropractic, Palmer College of Chiropractic in Davenport, Iowa—where they both experienced culture shock.
Paul got a job—again, with the State: spending three years as a child abuse investigator. "Knocking on people's doors," he recalls, not so cheerily, "where your introduction is, We're here to ask about abuse of your kids."
"The climate was incredibly weird," says Jude. "I didn't come up for air much."
As soon as Jude got her degree, they moved back to Everett, where Jude opened up her own practice in 1983. Which is where they stayed for 20 years—and where they both got into acupuncture. Simultaneously.
Jude got into it after she kept getting sick on and off—mostly because she was so stressed out. While waiting to take the chiropractic boards, she went to an acupuncturist in San Francisco. "He treated me three times," she says, "and it was incredible."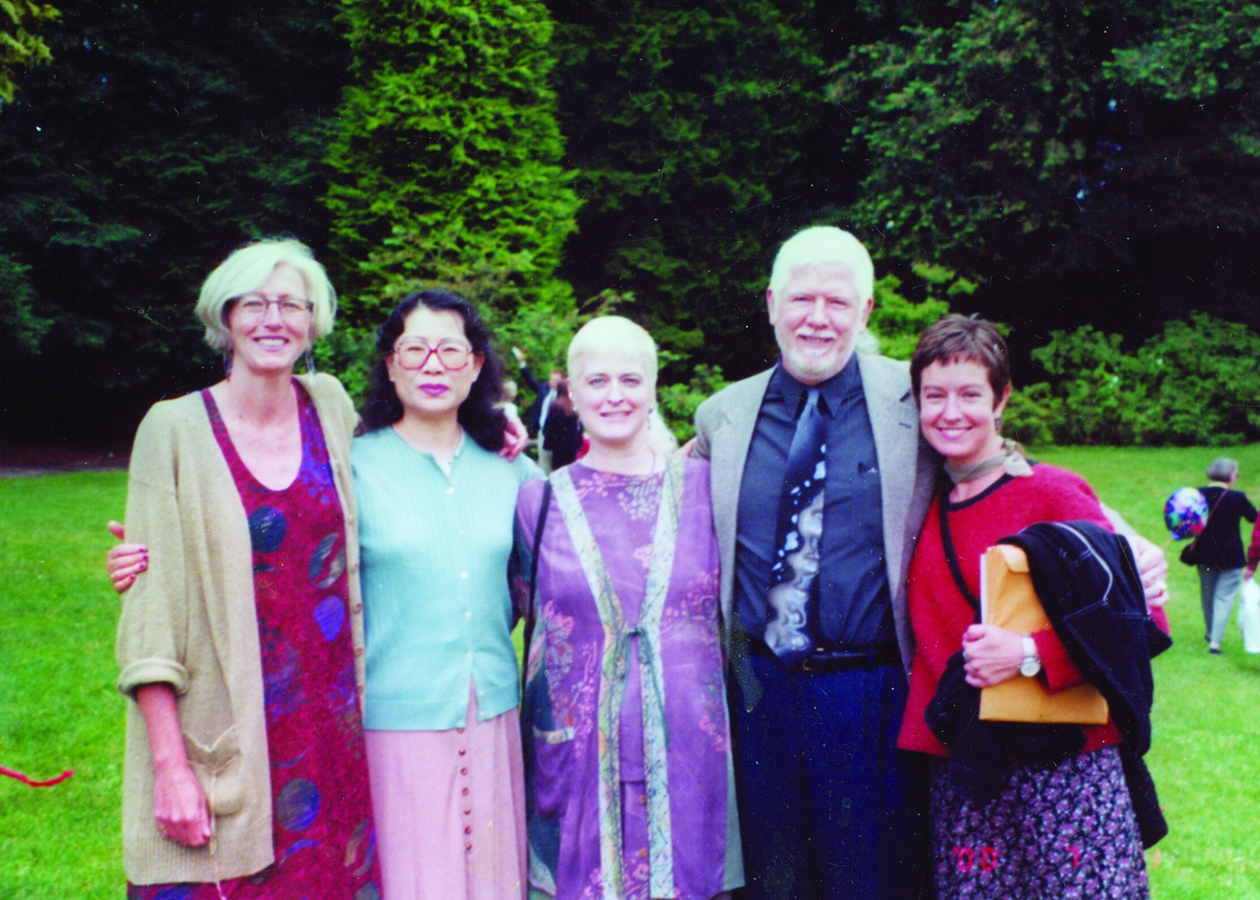 They then started school together—at NIAOM. They graduated in 1989. That same year, Paul opened a private practice for acupuncture and herbal medicine, and Jude had begun her 13-yearlong tenure at NIAOM as a clinical faculty instructor (Paul, too, worked there as faculty instructor). "We were the point-location police," says Jude, of their days as acupuncture teachers.
And then they met Donna.
"Donna came in," recalls Jude, "and blew the walls off our stuff."
After those first basement sessions, and more, they'd bought in entirely. "We were like, Whoa, something really connected when we had those first sessions," says Paul. "It was clearly transformative. And we thought, How do we bring this into what we're doing? And when we brought it in, it just took over."
"We started to incorporate everything she was showing us, everything she was teaching us, into our practice," says Jude. "We were just determined: Nobody gets outta here [out of our practice] without exposure to sound."
"Donna was a wealth of information," says Paul. "She knew all about Chinese medicine and the Egyptian Mystery Schools and sacred geometry and consciousness technologies.
Everything she was talking about and showing us fit in with what I'd gotten into in college—haiku and Zen and spirituality. It went deeper and deeper. And it still does. And there are things, as we teach—we've had realizations of things Donna had said years ago. She was already there."
And sound was the key.
"It's all vibrational," says Jude. "The gongs and the tuning forks—they open these portals that allow us to connect with our true vibrational selves, and so our physical aspects are easily shifted."
After NIAOM closed down, and Donna and Ellen relocated to Northern New Mexico, for a brief moment, Paul and Jude thought about moving to New Mexico as well. But the licensing was a challenge, so they moved to Sedona instead.
They stayed for three years. Three tough years. Paul got meningitis, and it was just difficult to generate work in such a small community (despite the vortex).
After Paul got better, they sold their place there and moved back north, to Portland, Oregon in 2006. Portland proved even more bureaucratic (in terms of licensing). Paul did some social service work and Jude did some Acutonics at a local day spa, and they even bought a house in which they did more treatments. But a growing demand for their Acutonics work drew them back to Seattle, and so they moved back there in 2007 and opened up their Whispering Dragon Center shortly afterward.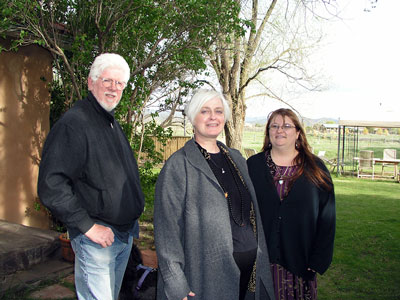 Their focus now is vibrational alignment and resonance, which they bring about through specially calibrated Acutonics tuning forks, Tibetan bowls, toning, symphonic gongs and other unique sound instruments. "Acutonics creates an expansion of communication with the field," says Jude, "so there's a constant expansion.. And so there's no limit to anything. It's a limitless universe."
"As you evolve," says Paul, "you start to become more aware." And awareness leads to higher states of consciousness. Which lead to more and more possibilities.
Twenty years ago, though, all these possibilities, all that Acutonics is, was way outside the realm of even integrative medicine. At that time, acupuncture itself was outside the box. Now, "Acutonics has shifted," says Paul. "Sound has moved into mainstream medicine.
"People are drawn to Acutonics now, too," he adds, "and they bring their knowledge and their culture to it, and so they continue to add to it and expand on it. It takes people deeper and deeper into their roots, so they can evolve. And they learn to look at the world differently. They perceive it differently. They learn not to create all this undue stress."
"People have had profound experiences using Acutonics," says Jude, who, along with Paul, does a fair amount of remote work—over the telephone and over various radio shows (such as Martha Norwalk's Animal World on KKNW in Seattle), "The gongs, the bells, the tuning forks—all these things affect us vibrationally, and if we teach people to use them consciously, people can do almost anything.
To paraphrase the ancient Hermetic principle "Everything," she adds, summing up Acutonics and, well, the universe, "is vibration." Our world and everything in it are all manifestations of cosmic sound.

Photos:
Hippies at the Van, early 1970's
Acutonics for Dogs and Cats
Jude B & W Portrait, Paul B & W Portrait
Halloween 2006
NIAOM Graduation with Donna Carey
Paul & Jude at 2005 Class in Taos with Judy Bernard